Replacing old tables and linens with Reveal Tables saves this DoubleTree time & money
DoubleTree by Hilton Hotel Boston – Westborough is a full-service hotel in the heart of New England, just 26 miles west of Boston. The hotel has 225 guest rooms, a restaurant, a lounge, a pool, a fitness center, and 11,000 square feet of meeting and event space including a grand ballroom. Some event spaces are capable of hosting up to 650 people.
The Challenge

The DoubleTree was spending thousands of dollars every month on a service to clean their linens, which amounted to approximately $20,000 per year. In addition, several hours of labor was devoted each day to counting, sorting, and transporting linens to and from event spaces. Not to mention the time it took to dress the tables and replace linens throughout the day.
The Banquet Manager, Whitney McGee, was searching for a solution that would make room set up and clean up easier for her staff, while General Manager, Scott Smith, wanted to cut costs. They were searching for linenless tables that were attractive and easy to clean in order to save time and money.
The team was also looking to replace their portable dance floor since it was showing signs of wear. The old floor pieces had to be screwed together and it took a lot of time to assemble.
The Solution

The MityLite Reveal Linenless Round Tables and Fixed Width Tables save McGree and her team hours every day since they no longer need to deal with linens. Linenless tables also make the room look cleaner and less cluttered. The tables are already providing a strong return on investment by saving the DoubleTree thousands of dollars every month.
In addition, the Magnattach® Dance Floor is much easier and quicker to assemble than the old dance floor they had previously used.
How MITY Made it Easy
Smith said MityLite made the process easy by communicating well and being responsive to inquiries. The pricing was good, and the sales representatives were knowledgeable and helpful.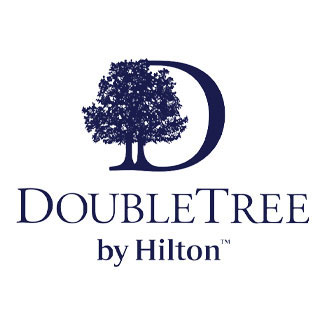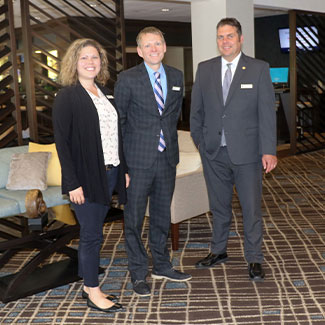 "The MityLite tables were exactly what we were hoping to find. I think linenless tables really open up the space and make the rooms feel bigger."

"We love the tables and the MityLite carts are crucial because we change out rooms constantly. We need tables and carts that can fit through a single doorway. The dance floor is light and easy to put together which saves a lot of time when setting up for events."

—Scott Smith & Whitney McGee

General Manager, Banquet Manager
Products Featured in This Article