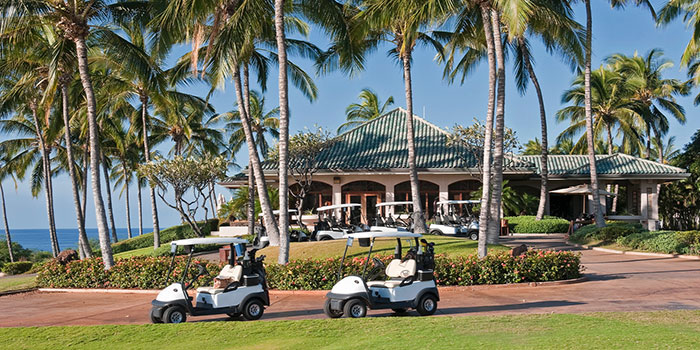 Choosing the right furnishings can improve the overall look, feel, and functionality of any property
Whether guests are visiting for a full day on the course or just stopping in for a quick meal with the family, you need to ensure your property is furnished to transcend expectations.

"I was searching for high quality products that were durable, but easy to move and set up because we are constantly changing the configurations in our rooms and on the patio. We need to have furniture that's not lightweight and flimsy, but it also can't be too heavy so my staff can move it with ease. MityLite had a great price and better options for what we needed."
ABS is a Guaranteed "Ace"

Our ABS Folding Tables offer different sizes and models that span the spectrum from large dining rounds to smaller cocktail tables. They are easy to clean and the most durable tables on the market that are guaranteed to hold up to heavy use and tough love.
Our Classic Banquet Chairs are "Tee-rrific"

With five different back styles and endless upholstery options, the Classic Banquet Chair is sure to offer a chair that suits your facility. The durable powder-coated steel frame comes in several finish options and stacks 10 chairs high.
Elite Series "Eagle"

The Elite Banquet Chair lives up to its name with 5 different back style options and a lightweight powder-coated aluminum frame. Choose from numerous fabric and finish options to customize your chairs to perfectly complement your club décor.
Get an "Explosion" of Comfort with Eon Banquet Chair

The plush waterfall seat cushion, molded backrest, and integrated lumbar support make the Eon Banquet Chair the ultimate chair for decadent comfort. The unique back style options provide an incredibly stylish look that adds to the upscale feel of any club.
Avoid "Rough" Situations with Reveal
Nothing beats the class and style of a finely crafted linenless table. Our Reveal Linenless Tables provide countless model and size options to fit any need at your property. From large, seamless rounds to classy meeting room tables, Reveal Tables always bring an upscale feel.
No Need for a "Mulligan" with Magnattach

You'll get the most attractive, durable, and easy-to-set-up portable dance floor on the market with Magnattach®. With 16 laminate color options, you're sure to craft the perfect dance floor to complete your event spaces.