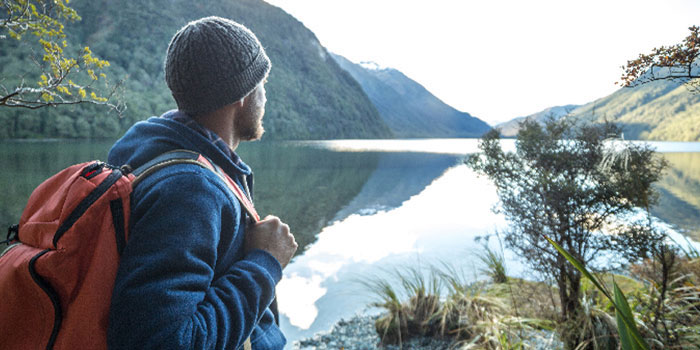 Sustainability is key to the MITY DNA. We think of this word not only in the sense of the raw materials we're using and how we're sourcing them, but also as a model for creating products that are built as durable as possible. Truly sustainable products are those that not only minimize environmental impact, but also perform their function for an extended period.
We want to build the best furniture for our customers while also making sure we're taking care of the resources that help us build our products and the environment we share with everyone else on the planet.
Here's how we do it:
Sourcing Materials
MITY actively sources raw materials with sustainable attributes using:
High-recycled content for pre-consumer and post-consumer, and industrial
Sustainably harvested materials
Renewable sources
Locally produced and supplied materials
Want to learn more about what sustainable materials go into our most popular products?

Design
MITY designs products and manufacturing processes that reduce and eliminate scrap. In instances where scrap cannot be avoided, MITY recycles wood and plastic fall o, as well as steel and aluminum scrap to reduce waste.
Manufacturing
MITY regularly improves and modifies manufacturing processes to increase efficiency, reduce waste, reduce pollution, and reduce energy consumption. MITY reports water and air quality results monthly and we are in full compliance with all city, state, and federal regulations.
GREENGUARD® Certification
MITY is committed to reducing emissions in indoor environments as evidenced by the number of products that meet the strict criteria for UL GREENGUARD Indoor Air Quality Certification. Nearly all of the MITY banquet, meeting, and event furniture products meet the GREENGUARD Gold standard and allow facilities to qualify for credits through LEED and other sustainable building programs
A Policy of Commitment
Sometimes it's the little things
Since 2010, the bulk of MITY's printed marketing materials have been on FSC certified paper.
Other times, it's the big things
MITY has been recognized for excellence in the category of Environmental Consciousness by the Utah Department of Environmental Quality, Division of Air Quality. MITY was presented with an environmental award at the Winning with Pollution Prevention and Energy Efficiency Conference for the company's efforts to be more environmentally responsible.
Proud to deliver a durable product that's sourced responsibly.
ABS Tables
Our Black ABS tables are GREENGUARD Certified and made from 80% post-industrial recycled plastic, 80% recycled steel, and 70% pre-consumer MDF, as well as being almost 100% recyclable after their long life.
Plus, with a 15-year warranty, we're very confident you'll own and use this table for a long time.