Getting a quote is easy. Simply select the product(s) you'd like a price on, the quantity, and fill out your contact information. We've created a few demonstrations to show you how it's done, just follow the written directions below.
Log In or Create an Account
1. On Mitylite.com, click on the "My Quotes" button, at the top right corner of the navigation.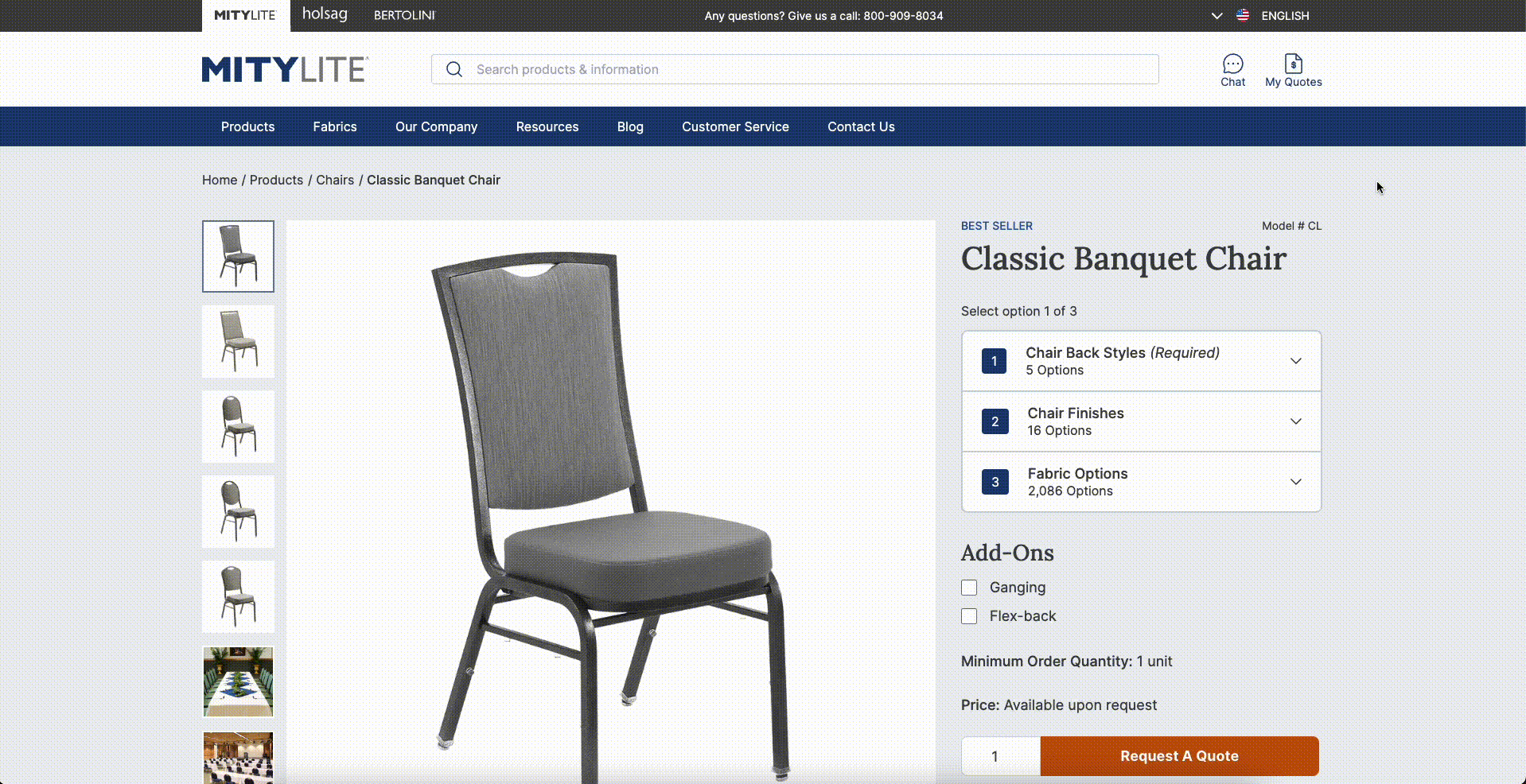 2. Sign In or Create Account and enter in the proper information.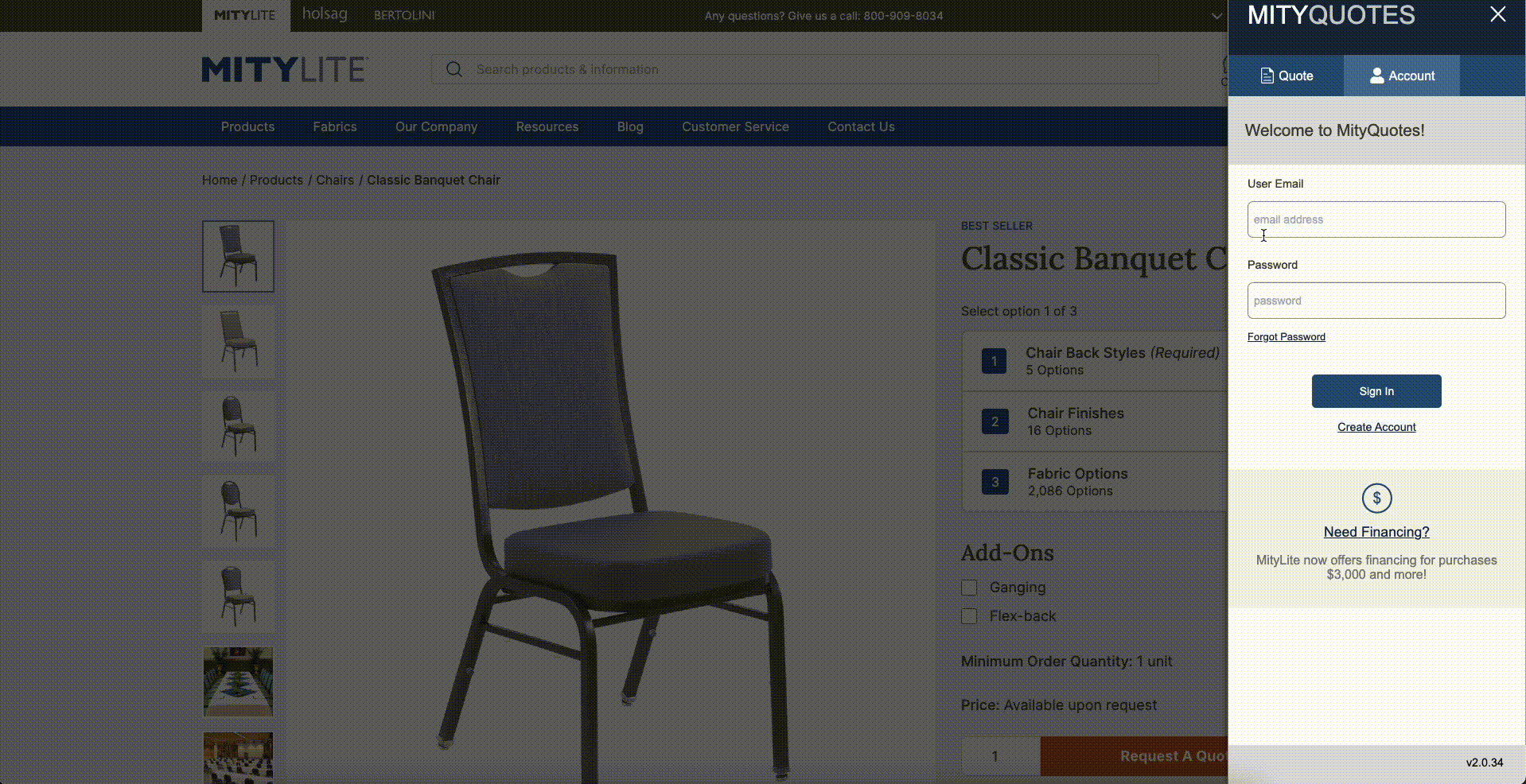 3. Once logged in, the slider will display the MityQuote homepage which displays your name and allows you to see current Drafts and Quotes. You also have the ability to edit your account information in the My Account tab as well as starting a new draft.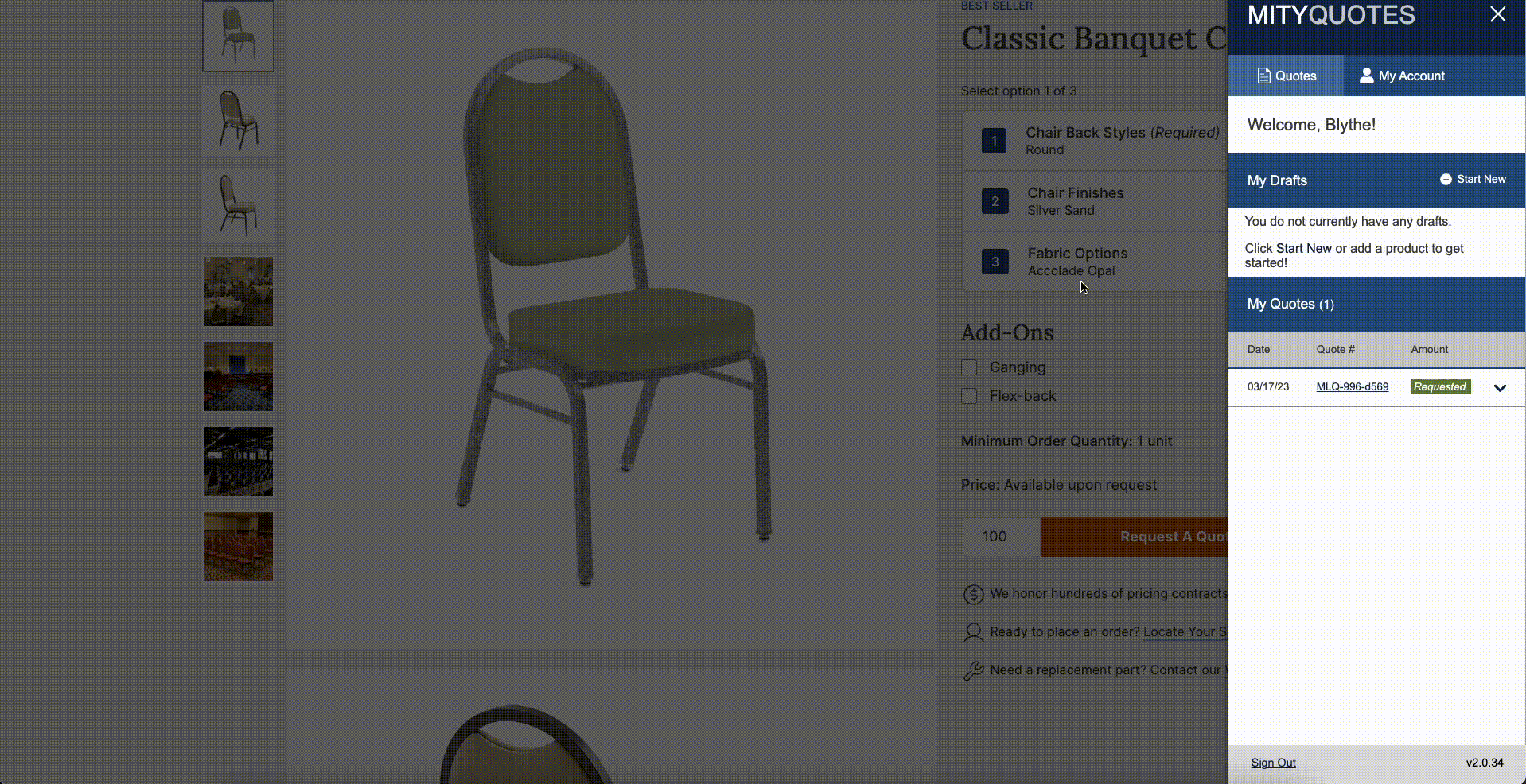 Creating a Quote Draft
1. To add products to a draft, go to the product page you wish to add. If necessary, select the product options and quantity of the product. Then click Add to Quote.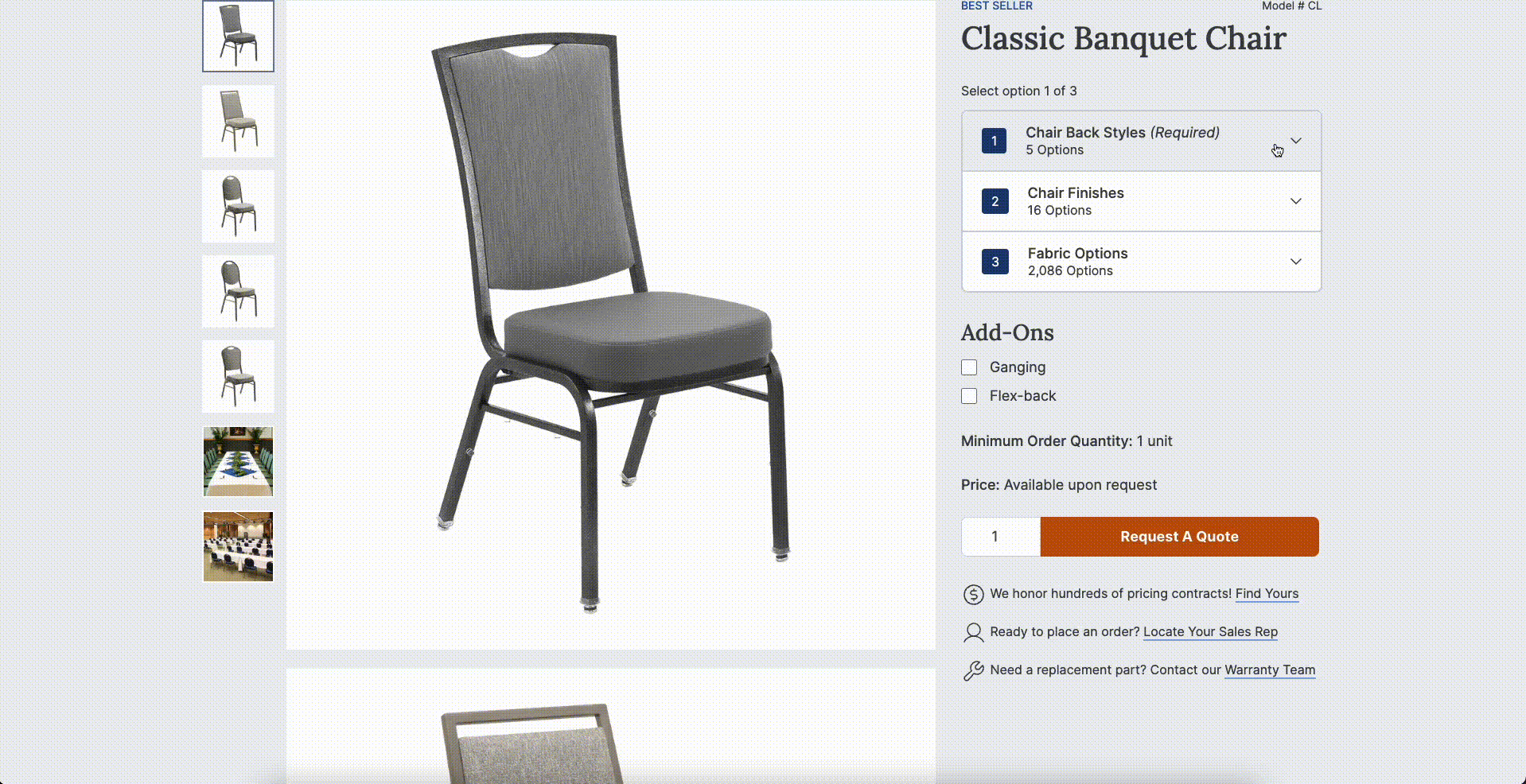 2. A draft will automatically be created and show you the details. When you're finished adding products to the draft, click Build Quote to move onto the next checkout step.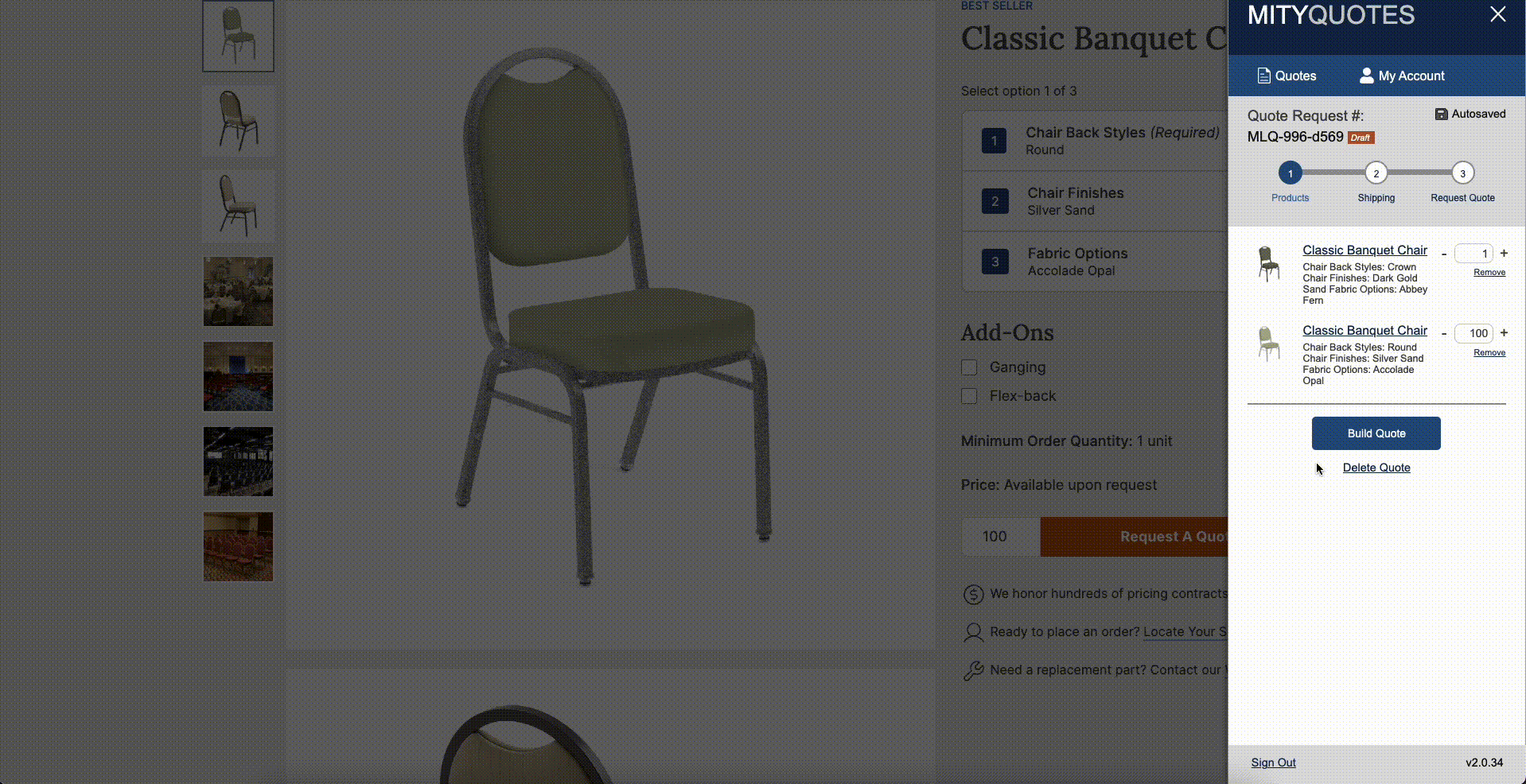 3. You can select your current account info as the shipping address or enter new address information. Then select a requested delivery date you want the order by. Click on Review Quote to view a final confirmation.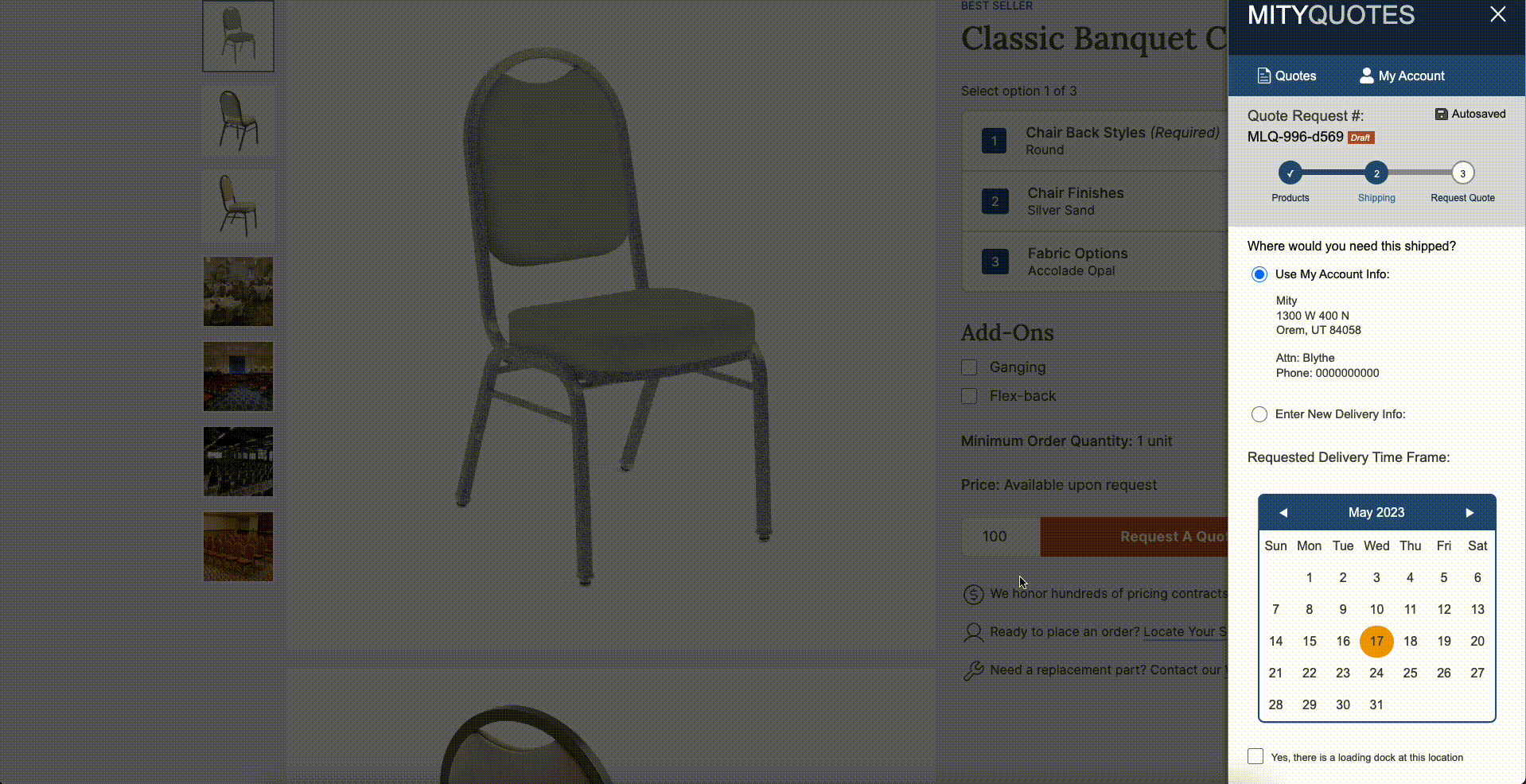 4. The final step is review to make sure everything in your draft is correct. Here you can also add notes to your sales rep. When ready, click Submit Quote.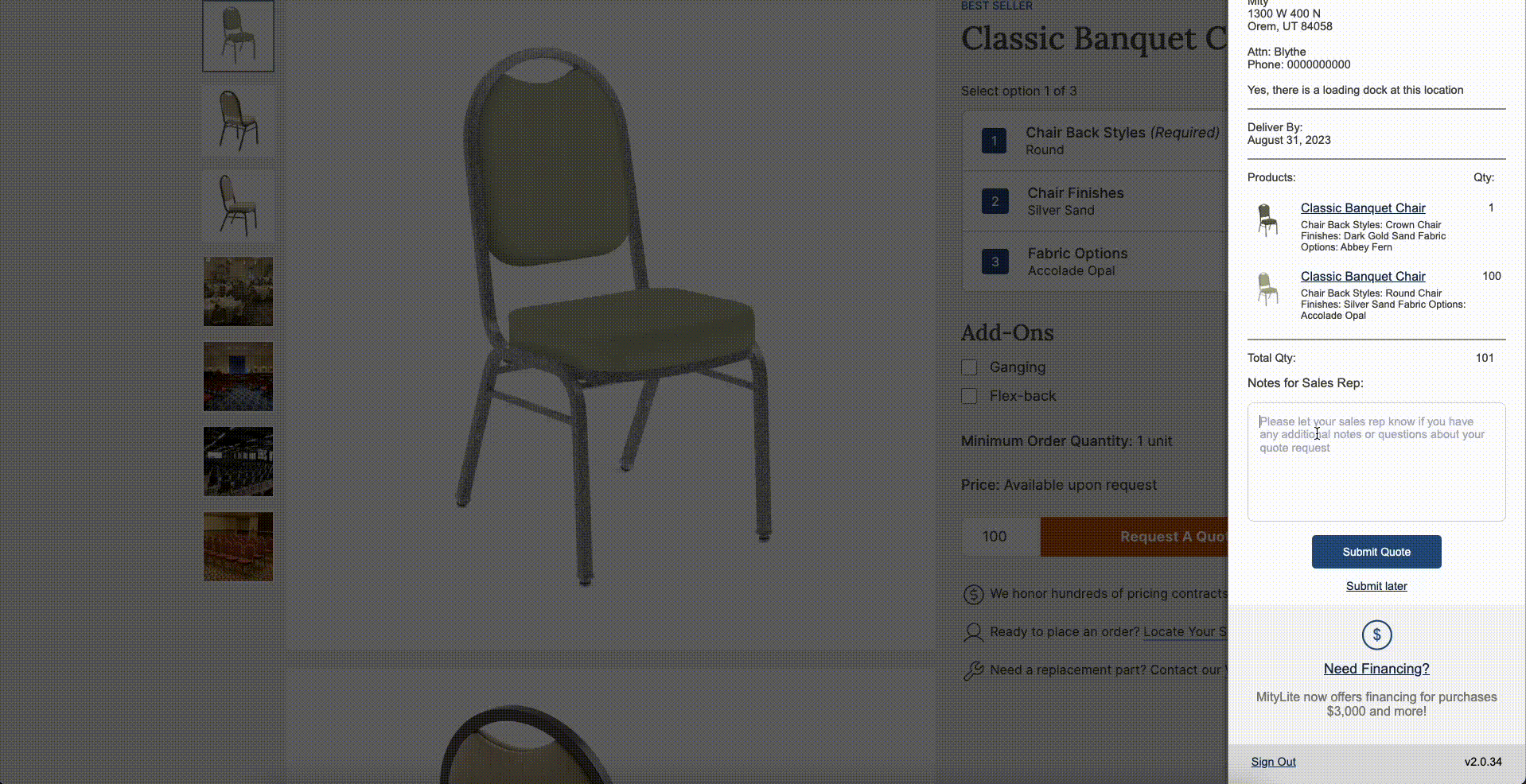 5. Congratulations! Your request for a quote has now been submitted. You will receive an email shortly after your sales representative is finished with your Quote.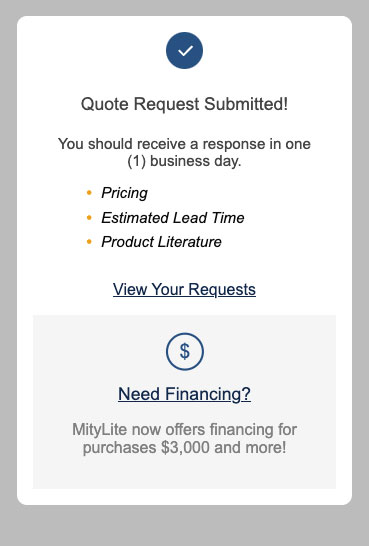 Manage Your Quotes
You can also review current pending and finalized quotes as well as view more detail information in the main Quotes tab.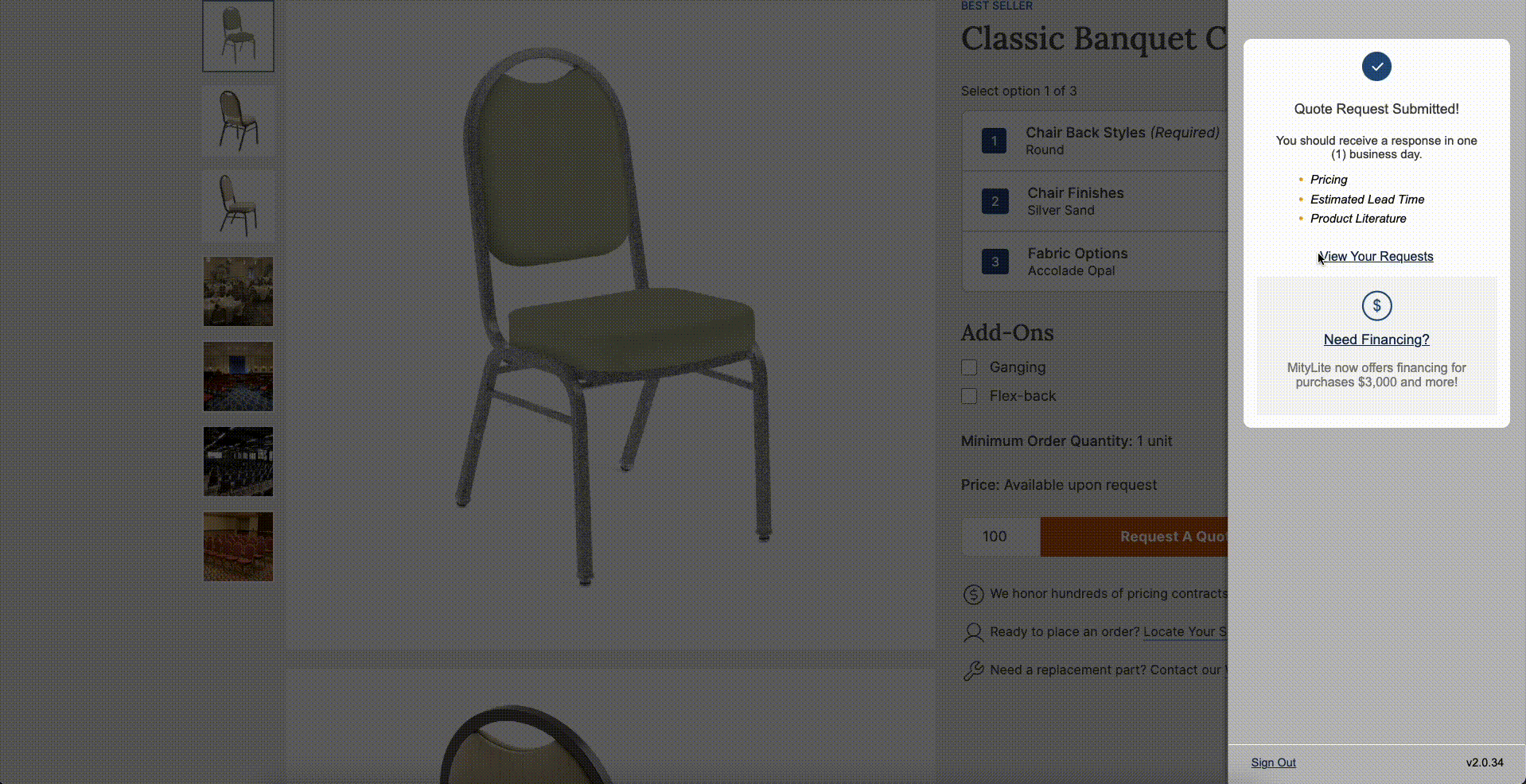 Your MityLite Sales Rep will contact you by your preferred contact method within one business day. We look forward to speaking with you.