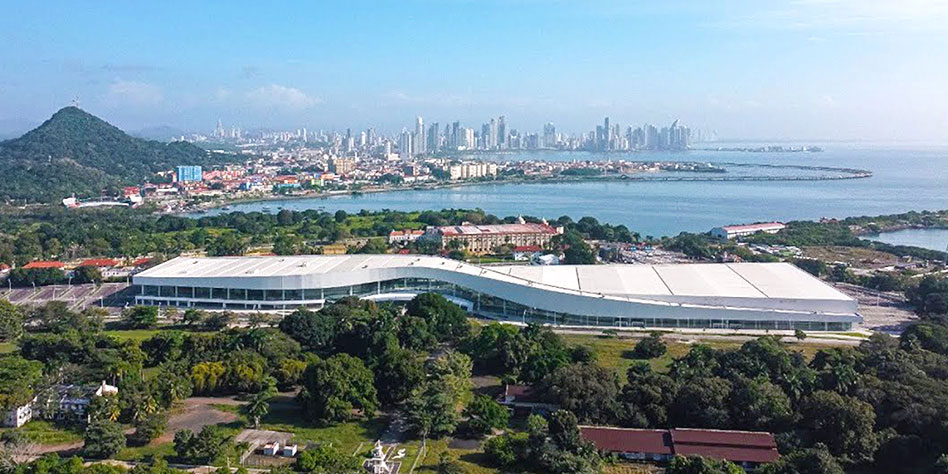 Property Overview
Featuring state-of-the-art technology, the newly completed Panama Convention Center (PCC) is the largest event center in Panama. This year, a projected 200,000 visitors will come to the PCC for business, non-profit, and government events. It boasts floor to ceiling windows with sweeping views of the Pacific Ocean, the Panama Canal, the Bridge of the Americas, Cerro Ancón, and the Panama City skyline.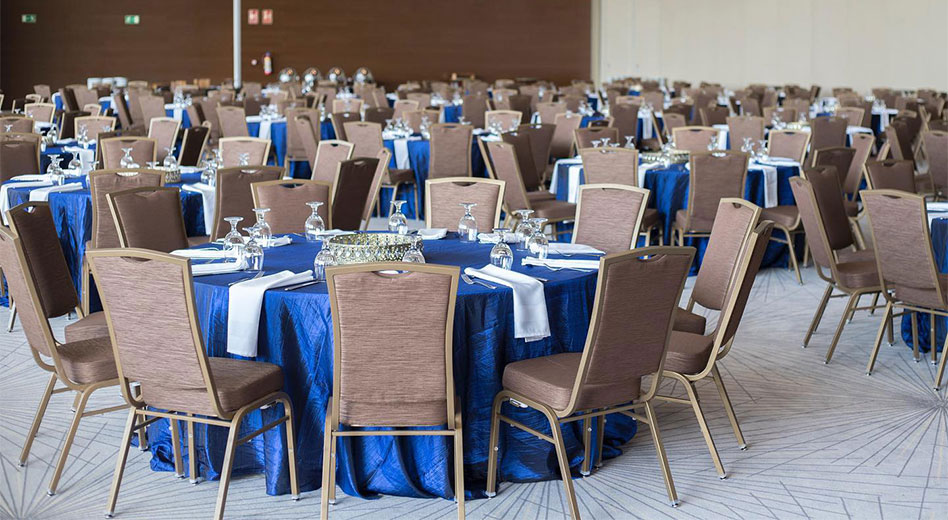 A big draw to the PCC is its logistically prime location at the crossroads of the Americas and the Atlantic and Pacific Oceans. Events of all sorts are held in the PCC—from World Bank events and United Nations meetings, to car shows and business expos. Panama is also one of just three carbon-negative countries in the world, so many environmental conferences are held at the PCC.
Managed by ASM Global, the PCC is furnished with MityLite folding tables, banquet chairs, staging, carts, and other event equipment.
Property Summary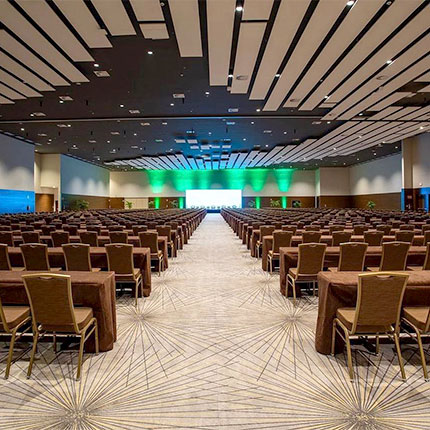 "I believe, in my experience, that MityLite has notable products. MityLite products are more durable and they are beautiful."
Furnishing the PCC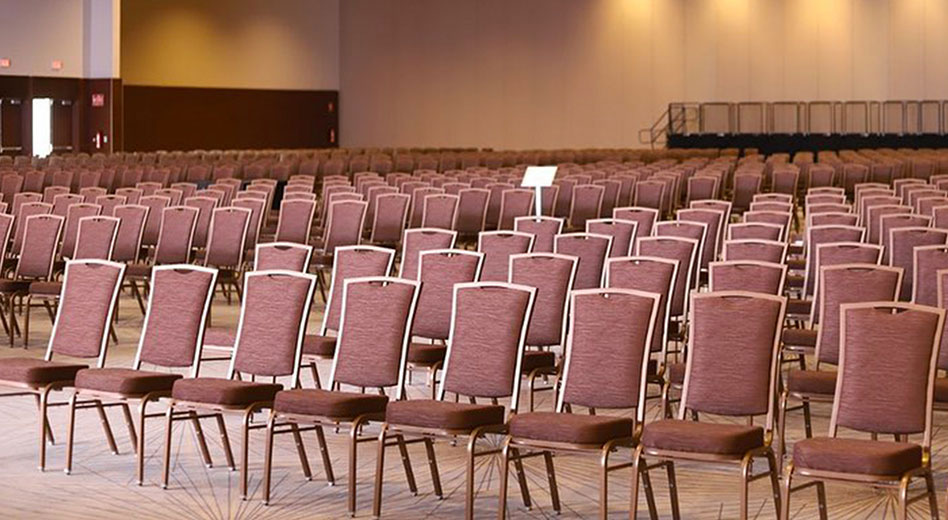 We recently spoke with Jim Peebles, the Assistant General Manager and Director of Finance at the Panama Convention Center. Fluent in three languages, Jim has over 30 years of leadership experience in the hospitality industry, including opening hotels, resorts, and public venues in eight countries. When we asked him why he selected MityLite products for the new convention center, it was clear that experience had proven to Jim that MityLite was the best choice.
"With MityLite, there's the personalized service, and the product that you know is going to last a long time…. I knew about MityLite through 20 years at Marriott. [MityLite] was tattooed on my left arm," he joked. "I first heard about MityLite while working at the Marriott in downtown Chicago."
Jim said they didn't ask for product samples before ordering the furnishings, but they did get a lot of fabric samples. "We didn't need product samples because of [MityLite's] reputation and our experience [with MityLite products] in other venues. The only question was color. So, we knew exactly what was required in terms of product, we just need a color match for the different venues. And the other issue was quantity."
Because the Panama Convention Center opened in 2020, there were unexpected delays with production and getting materials. "Opening during a pandemic is uncharted territory…. Our opening date was constantly moving. Some of our [vendor] production facilities were shut down. But our local MityLite sales representative and the MityLite factory worked very closely together to make sure that our products arrived on time."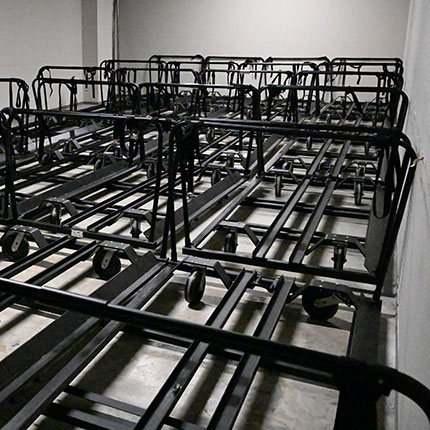 "If you don't have carts, you'll shorten the life of your furniture by half…. Because anytime you're setting up or taking down, you're going to bang them up, you're going to break them, you're going to hurt your walls and your carpet."
Advice to Other Properties
Jim Peebles always recommends that people order carts with their first order. "A big mistake that's commonly made is that you just get the chairs or tables, and you don't get the carts. What happens then is that you shorten the life of your furniture by half, and you increase your maintenance costs by hundreds if not thousands of dollars per month."
Getting a smooth furniture transport system in place is key to success in hosting big events. "If you don't have carts," Jim said, "then anytime you're loading in or loading out, or setting up or taking down, you're going to bang them up, you're going to break them, you're going to hurt your walls and your carpet."
Carts are also critical for furniture storage at this sprawling event center that can host up to 12,000 people at a time. You won't need every chair and table at every event, and you'll need them tucked tidily away when not in use. "If you have the carts and the storage system ready, you're going to be able to pack more chairs and tables into your storage area." And that, in turn, enables your venue to host bigger events more successfully.

Call 800-909-8034 to get in touch with a dedicated sales rep today!
Products Featured in This Article