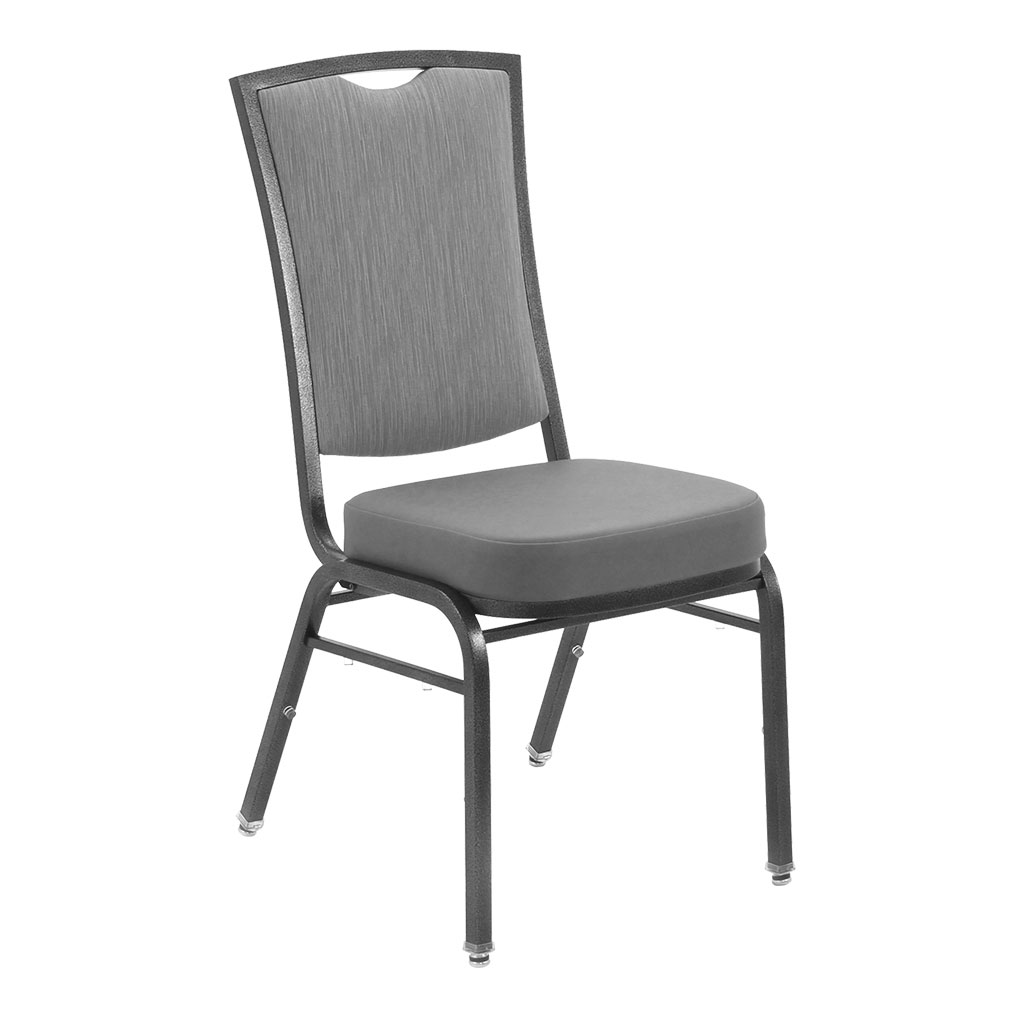 Specifications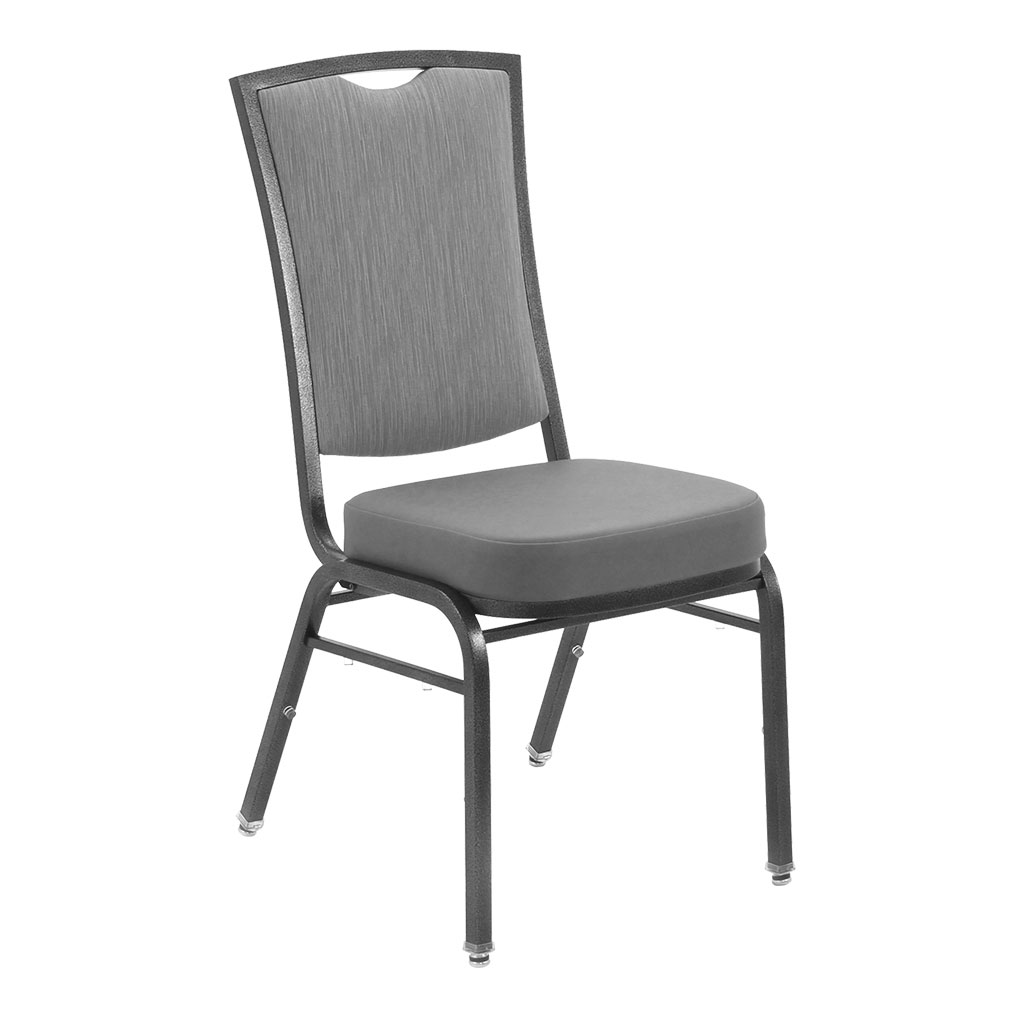 Custom Fabric Requirements
We are happy to craft your order using COM (Customer's Own Material). However, the amount of fabric needed per chair is only an estimate based on non-patterned fabric with a width of 54" (137 cm). Material of different widths or fabric with patterns will alter the actual yardage needed. Talk to your Sales Rep for the exact COM yardage requirement for your order.
Seat Style
Seat Total
Inside Back
Outside Back
Back Total
Total Yards
Waterfall (Fabric)
0.33 yards
0.185 yards
0.185 yards
0.37 yards
0.7 yards
Waterfall (Vinyl)
0.33 yards
0.185 yards
0.185 yards
0.37 yards
0.7 yards
Box (Fabric)
0.33 yards
0.185 yards
0.185 yards
0.37 yards
0.7 yards
Box (Vinyl)
0.33 yards
0.185 yards
0.185 yards
0.37 yards
0.7 yards
Replacement Parts
Missing glides or anything else? Just contact our Warranty Team.
Overview
The Classic banquet chair features a durable steel frame ideal for conference facilities that require dependable stacking and durability. The patented MityLite FormFlex™ seat base and flex-back recline system provides a supreme level of comfort and quality.
The Classic Series meeting chairs are made with high turnover and heavy traffic facilities in mind, without sacrificing the comfort of your guests. This upholstered chair is a MityLite best-seller with its wide range of customization options and outstanding durability.
Benefits & Features
Stylish back style with integrated handhold to protect fabric when handling
Durable steel frame supports 1,000+ lbs. (453.6 kg) and comes in a variety of powder-coated finishes
Stack bars prevent damage to fabric when stacked
Seat features a plush 2.5-inch MDI polyurethane foam cushion for optimal comfort
Patented FormFlex™ seat provides additional comfort
Replaceable seats and backs
Generous 12-year warranty
Exceeds BIFMA standards
Comfortable seat
Your guests will appreciate the bit of flex and breathability that the FormFlex seat base gives this cushion.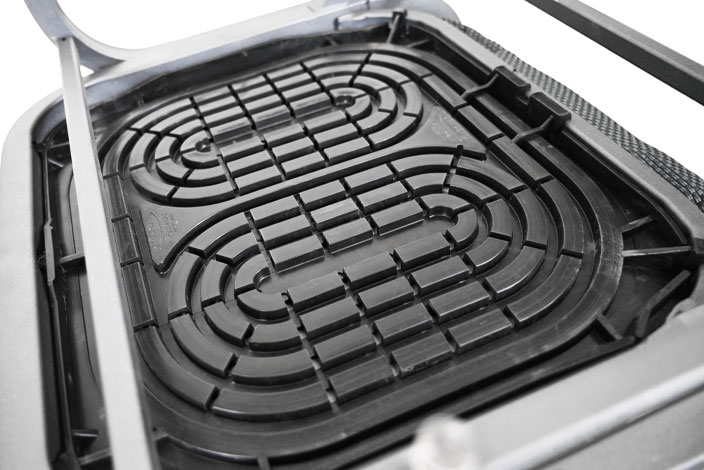 Supportive, reclining backrest
Your visitors will appreciate the feel of our patented flex-back, a padded backrest that reclines slightly for individualized comfort.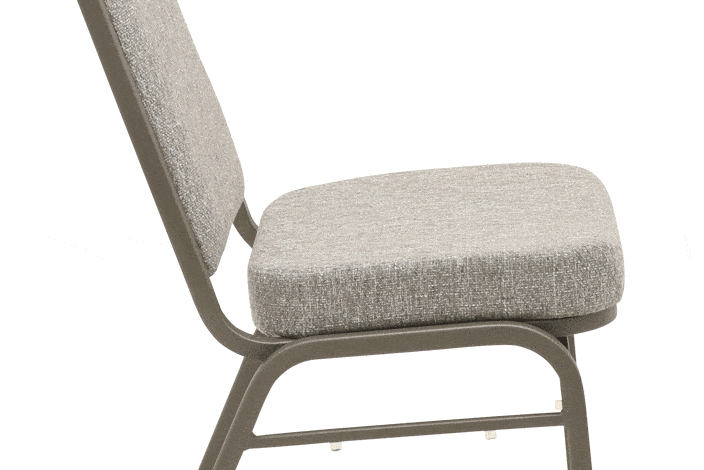 Increases safety with Wire Ganging
Eliminate trip hazards with wire ganging, which attaches chairs into perfectly straight rows. Ganging is available as retractable or non-retractable.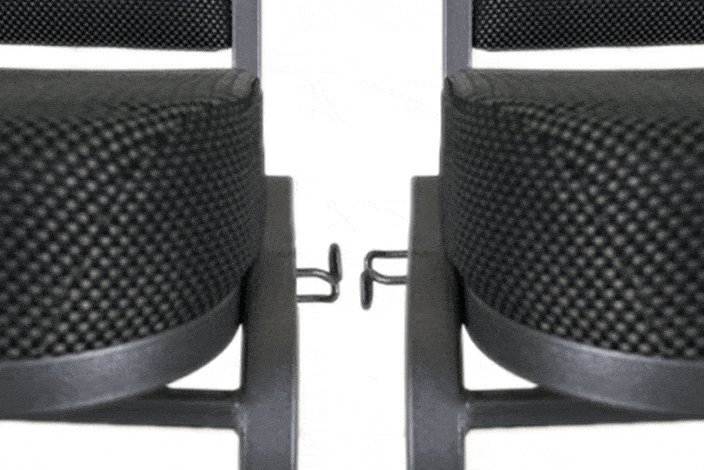 High-grade foam cushion
You can expect lasting comfort and durability, since our foam cushions have passed rigorous tests to withstand above average wear and tear.
"I was searching for high quality products that were durable, but easy to move and set up because we are constantly changing the configurations in our rooms and on the patio. We need to have furniture that's not lightweight and flimsy, but it also can't be too heavy so my staff can move it with ease. MityLite had a great price and better options for what we needed.
MITY really adapted to our needs. They have a great warranty and we have been happy with the products. We did have to conduct a return on the table bases, but the return policy was easy to work with."
Mark Davies Food & Beverage Director, Riverside Country Club
Stacking & Storage
Stacking Type: Stacking
Stacking: 10 chairs
Stack Density: 4.9″ (12.4 cm)
Stack Height: 83″ (210.8 cm)
Stack Depth (Creep): 30.3″ (76.8 cm)
Stack Bars: 0.6″ (1.6 cm)
Stacking Buttons: 8 Buttons
Sway Bars: 0.5″ (1.3 cm)
Related Products
Best Seller