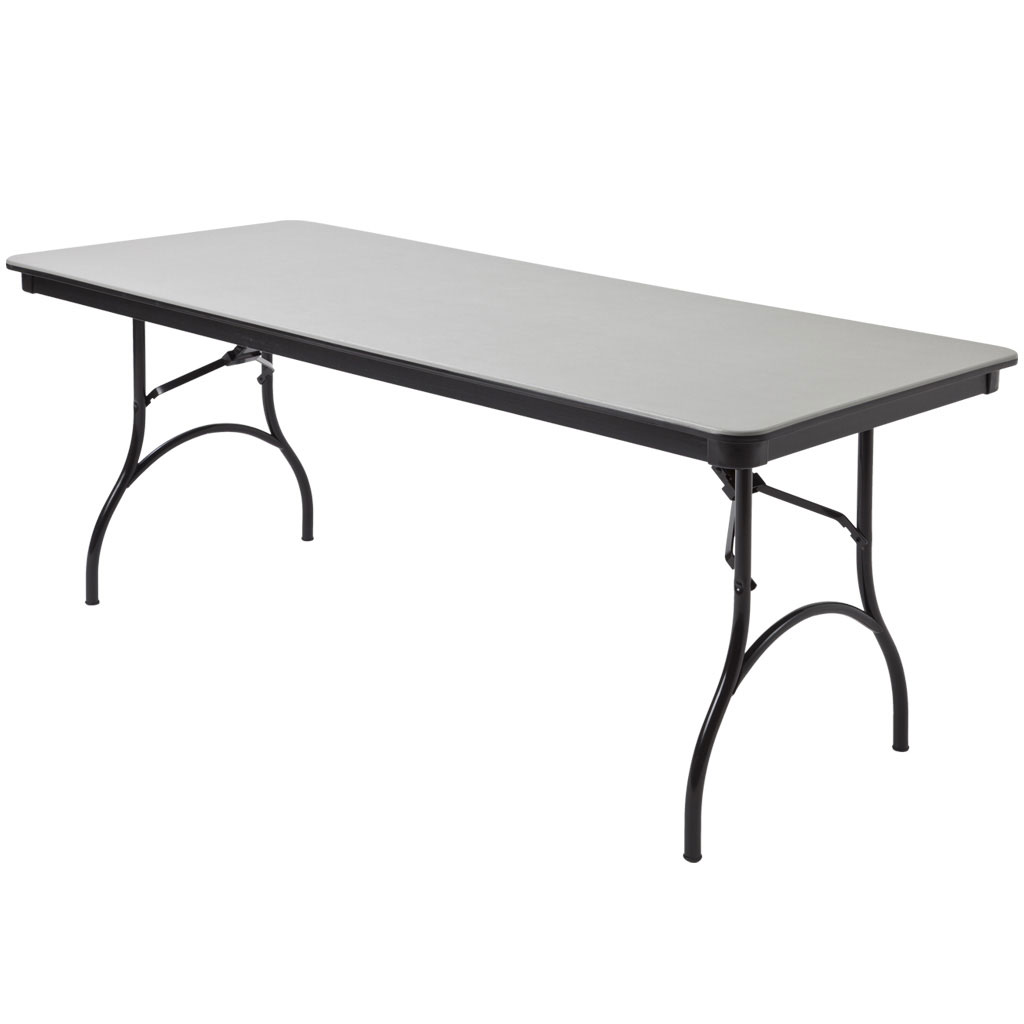 Specifications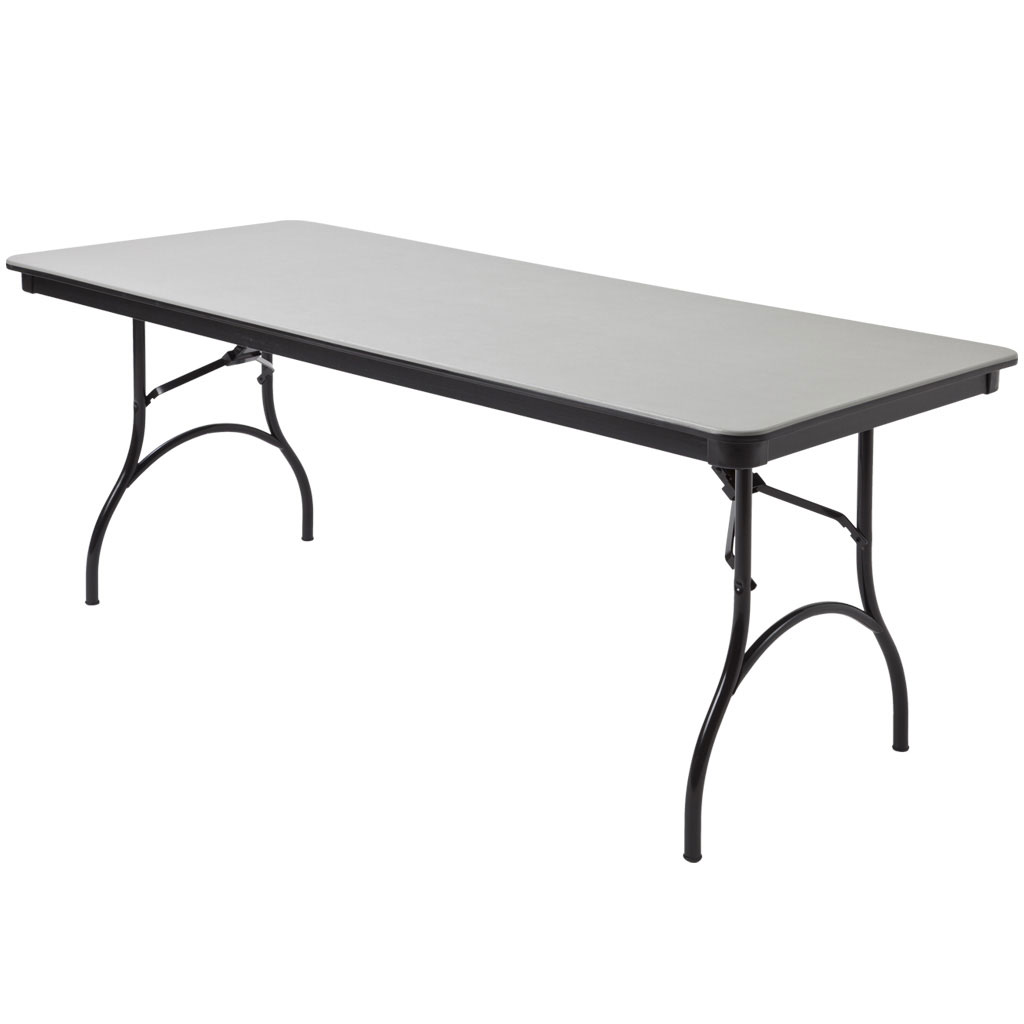 Replacement Parts
Missing glides or anything else? Just contact our Warranty Team.
Overview
The MityLite ABS Rectangle folding table is a top seller, and for good reason. It's durable and hard-wearing, lasting exceptionally well through years of daily use. The stain-resistant, high-impact ABS plastic tabletop is bonded to a sturdy wood laminate core. Powder-coated steel legs in a variety of styles provide strength and stability to this folding table, which can support 2,000 pounds. Ideal for all types of indoor events, this folding table is a classic that will save you money on maintenance, labor, and replacement when compared to other folding tables on the market.
Benefits & Features
High-impact ABS plastic tabletop
Durable & long-wearing design
Multiple leg options available
Supports more than 2,000 lbs. (907 kg)
Stain-resistant surfaces wipe clean
Shock-resistant, highly durable edge bumper
Table legs fold for easy handling & storage
Generous 15-year warranty
Not intended for outdoor use
Rugged and sturdy
You'll be using this table for years, thanks to a sturdy hardwood frame.
An impact-resistant, waterproof bumper is chemically welded around the edges of the core for rugged durability.
Not intended for outdoor use.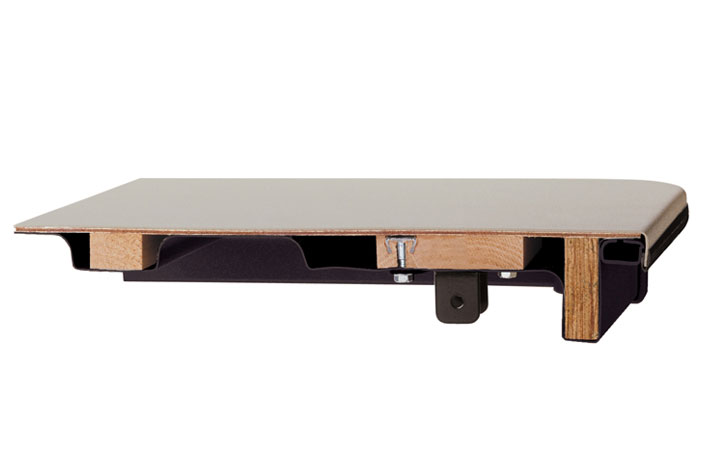 Safe and reliable
Our folding leg mechanism is easy to use and delivers extreme stability. A gravity-operated steel ring lock prevents accidental collapse while the table is set up, making it an excellent choice for commercial venues.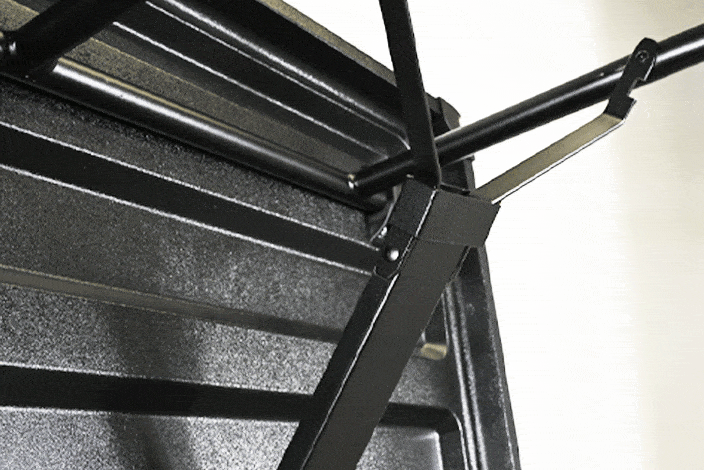 "We appreciate the MityLite products because they work well and hold up to hard use. We have up to 500 events per week so we need something that can be easily set up and torn down. I really like the ABS Tables because they set up quickly so we can deliver them to any space without a hassle and store them with relative ease."
David Marquis Assistant Director for Facilities and Operations
Cleaning
Cleaning instructions
For daily cleaning, all you need is mild dish soap, warm water, and a damp cloth or sponge. Rinse thoroughly with warm water and wipe dry. For more details on which cleaning and disinfecting solutions to avoid, read our blog.
Related Products
5 Table Sizes, 4 Table Heights