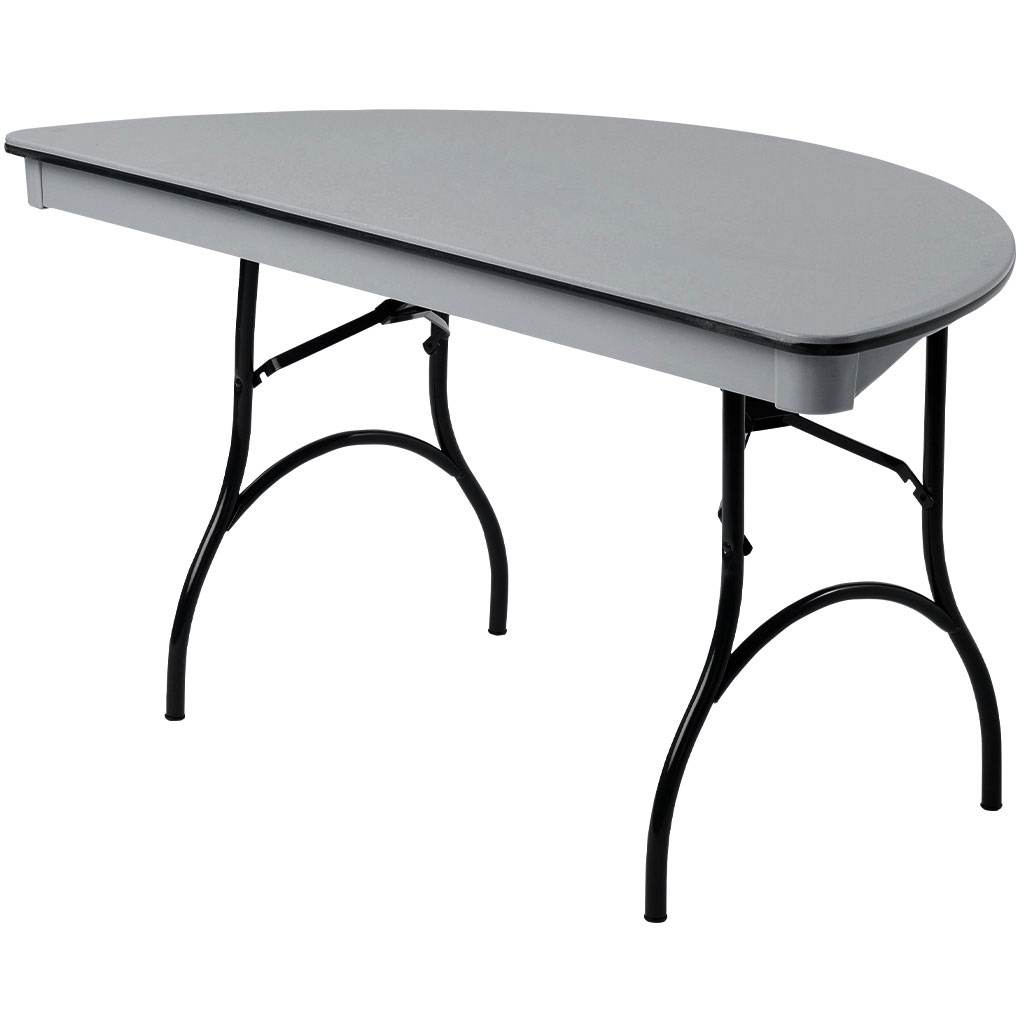 Specifications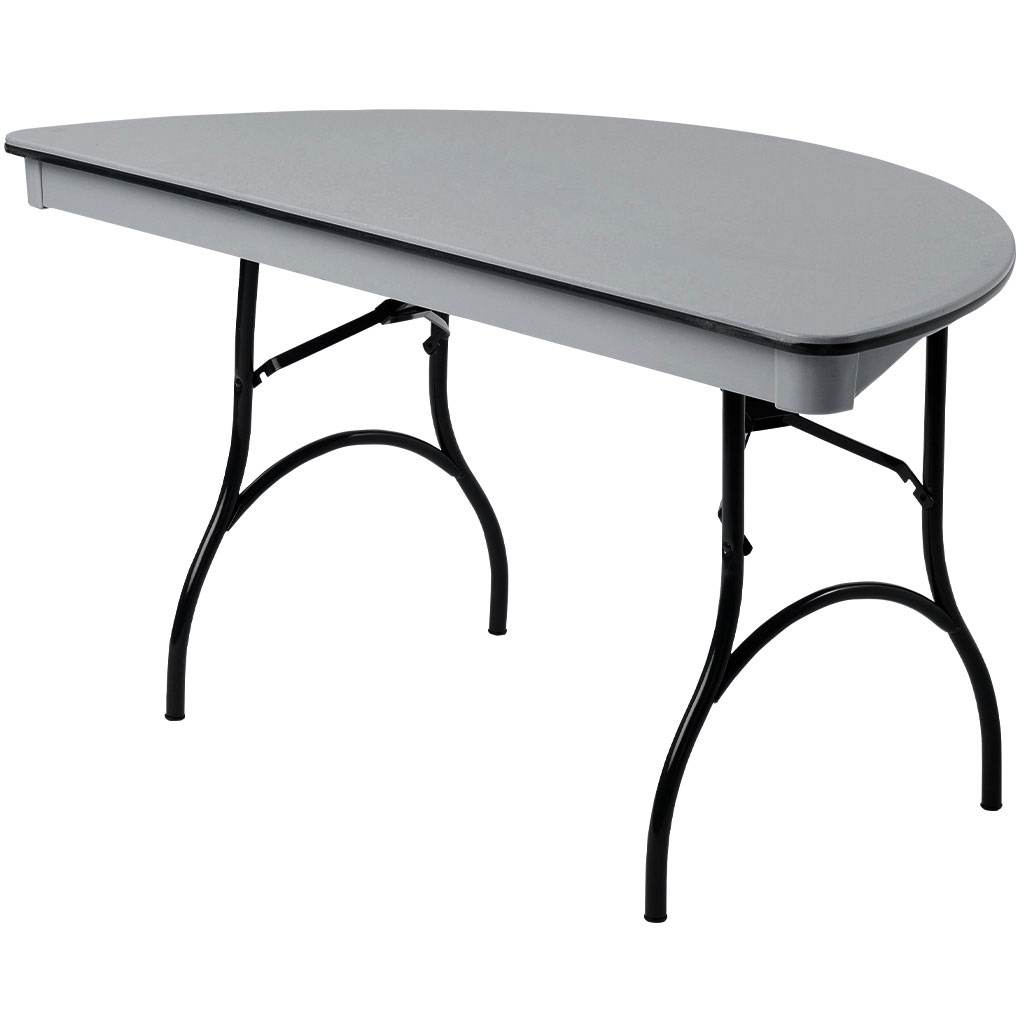 Replacement Parts
Missing glides or anything else? Just contact our Warranty Team.
Overview
ABS Half Round Tables are sturdy folding tables suitable for banquets, meetings, assemblies, and other events. These commercial banquet and event tables have a durable, stain-resistant tabletop with a reinforced edge bumper. The half round folding table style is popular for classroom style seating setups and in restaurants and catering, where the space-saving half round is often placed against a wall as a table for drinks, desserts, or appetizers. Please note that this table is not intended for outdoor use.
Benefits & Features
Durable, lightweight design
Moderate heat shield subsurface
Stain-resistant tabletop wipes clean
Table legs fold for easy handling & storage
Non-marring glides
Generous 15-year warranty
Not intended for outdoor use
Rugged and sturdy
You'll be using this table for years, thanks to a sturdy hardwood frame.
An impact-resistant, waterproof bumper is chemically welded around the edges of the core for rugged durability.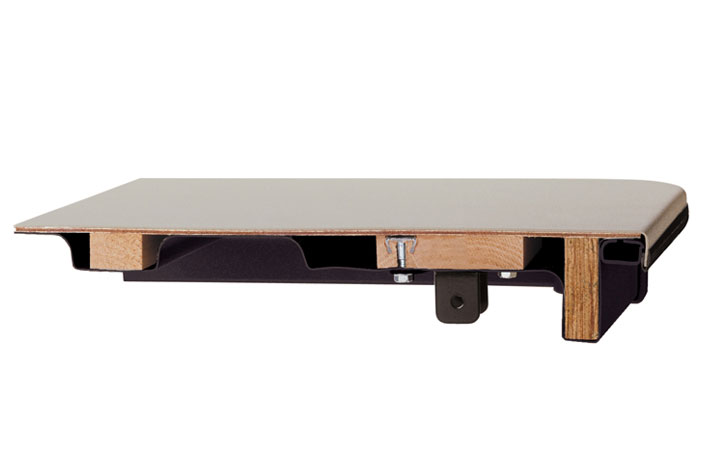 Safe and reliable
Our folding leg mechanism is easy to use and delivers extreme stability. A gravity-operated steel ring lock prevents accidental collapse while the table is set up, making it an excellent choice for commercial venues.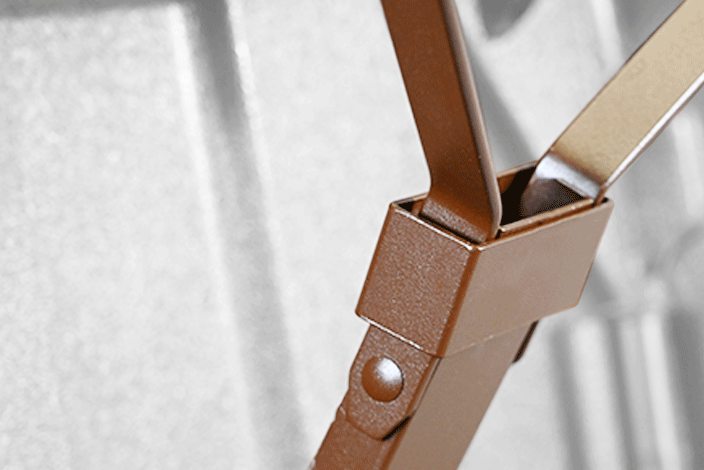 Durable and long lasting
You'll save on replacement costs thanks to our hard-wearing ABS table edge, which is chemically welded to the tabletop. Designed for indoor use only.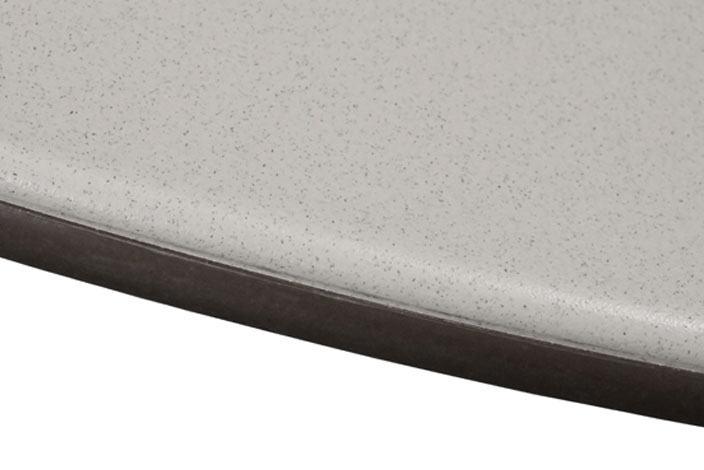 "I was searching for high quality products that were durable, but easy to move and set up because we are constantly changing the configurations in our rooms and on the patio. We need to have furniture that's not lightweight and flimsy, but it also can't be too heavy because my staff needs to be able to move it with ease. MityLite had a great price and better options for what we needed."
Mark Davies Food & Beverage Director, Riverside Country Club
Assembly & Care
Cleaning instructions
For daily cleaning, all you need is mild dish soap, warm water, and a damp cloth or sponge. Rinse thoroughly with warm water and wipe dry.
Compatible Carts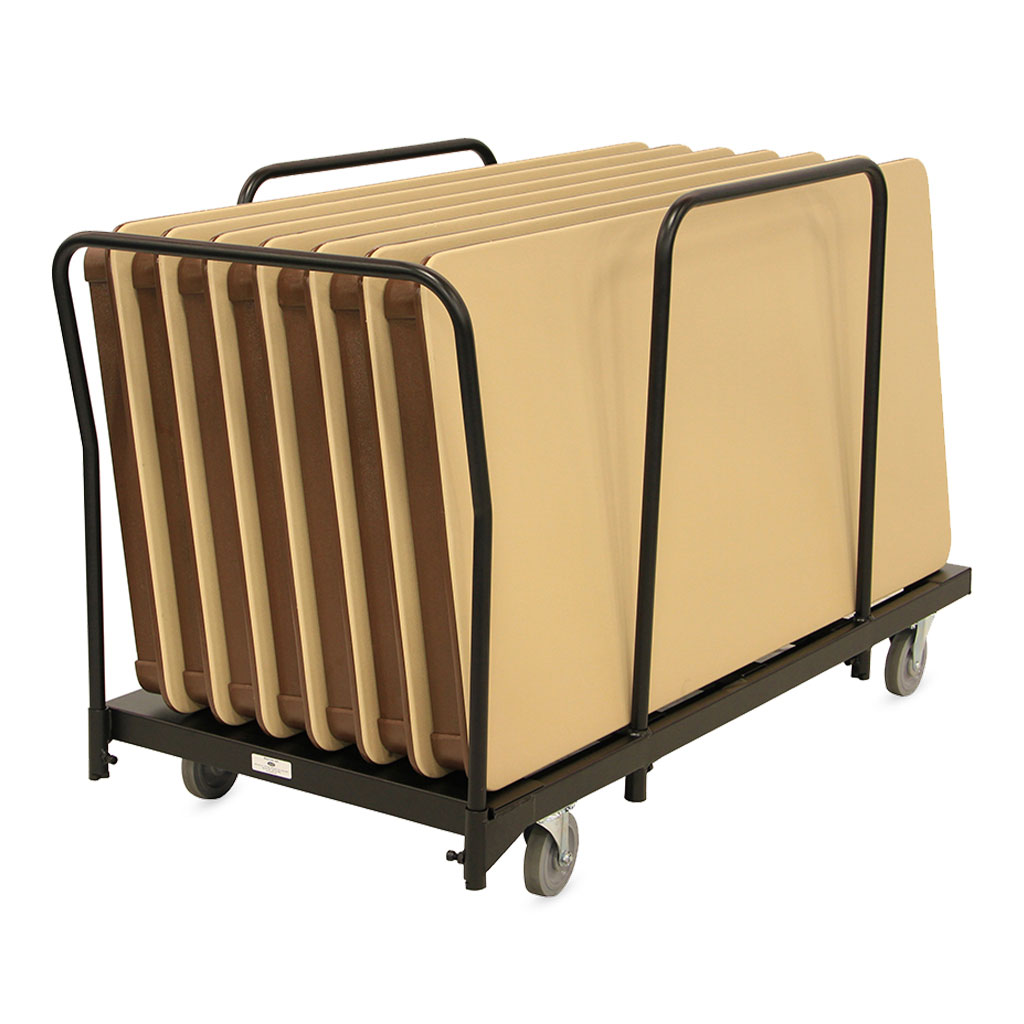 Holds 10 ABS Half Round Tables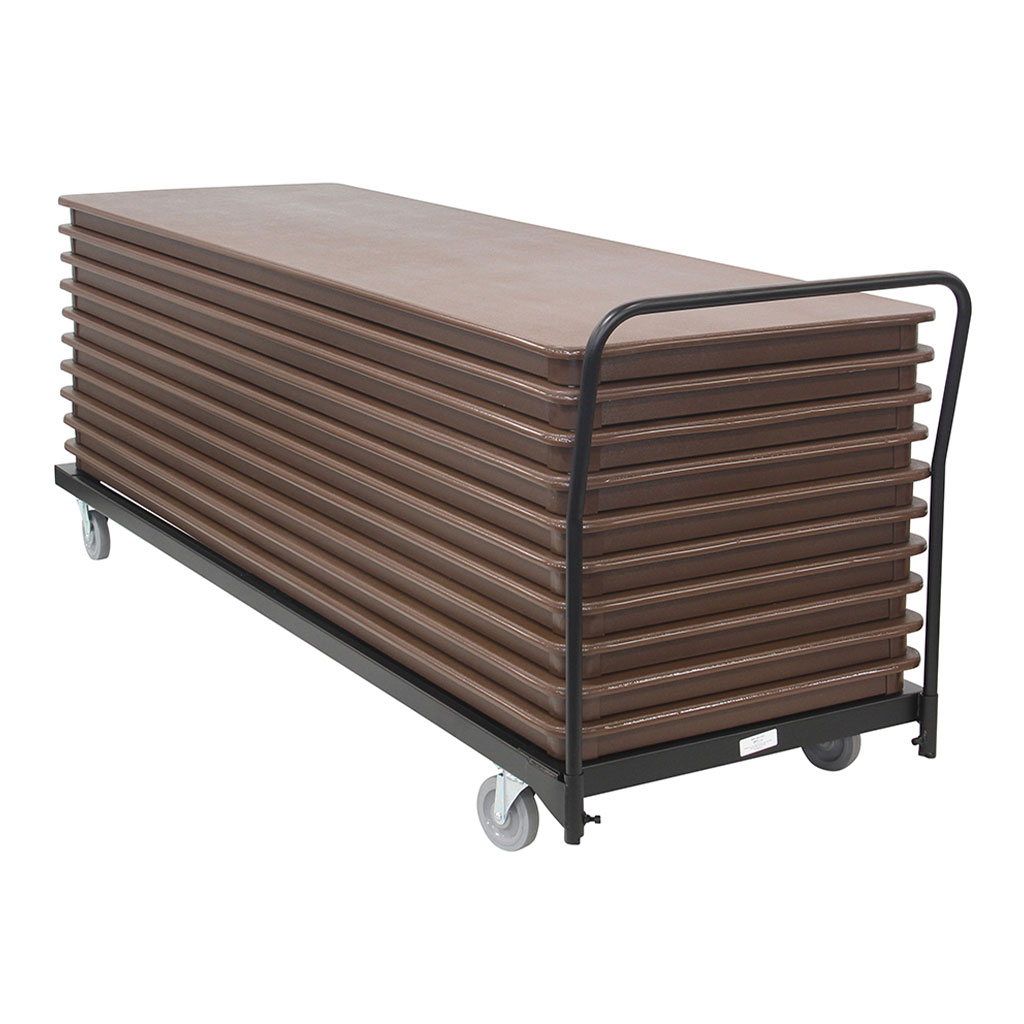 Holds 10 ABS Half Round Tables
Featured Blog Posts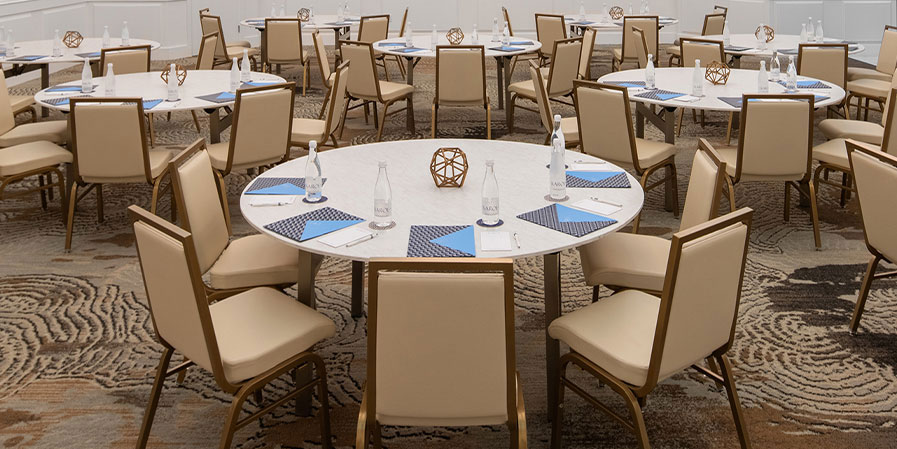 June 30, 2022 - 6 min read
Related Products