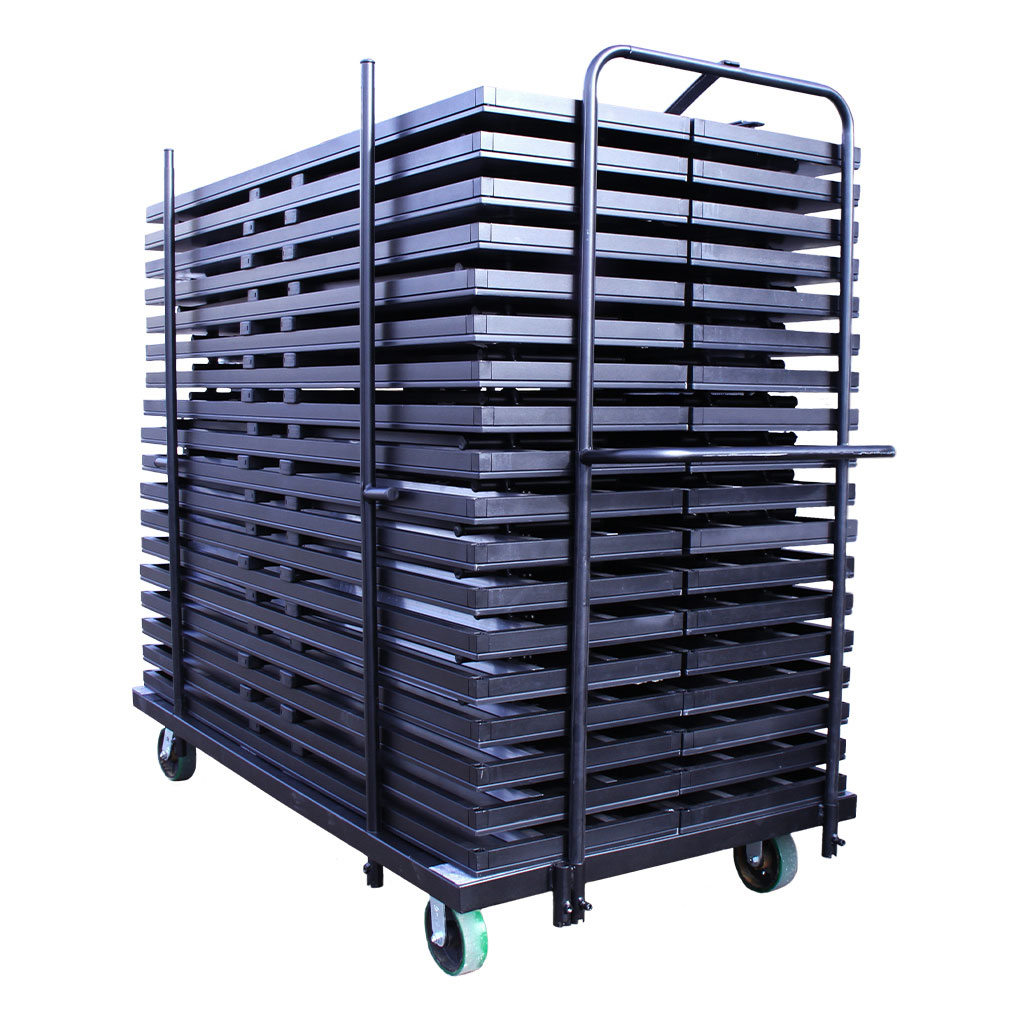 Specifications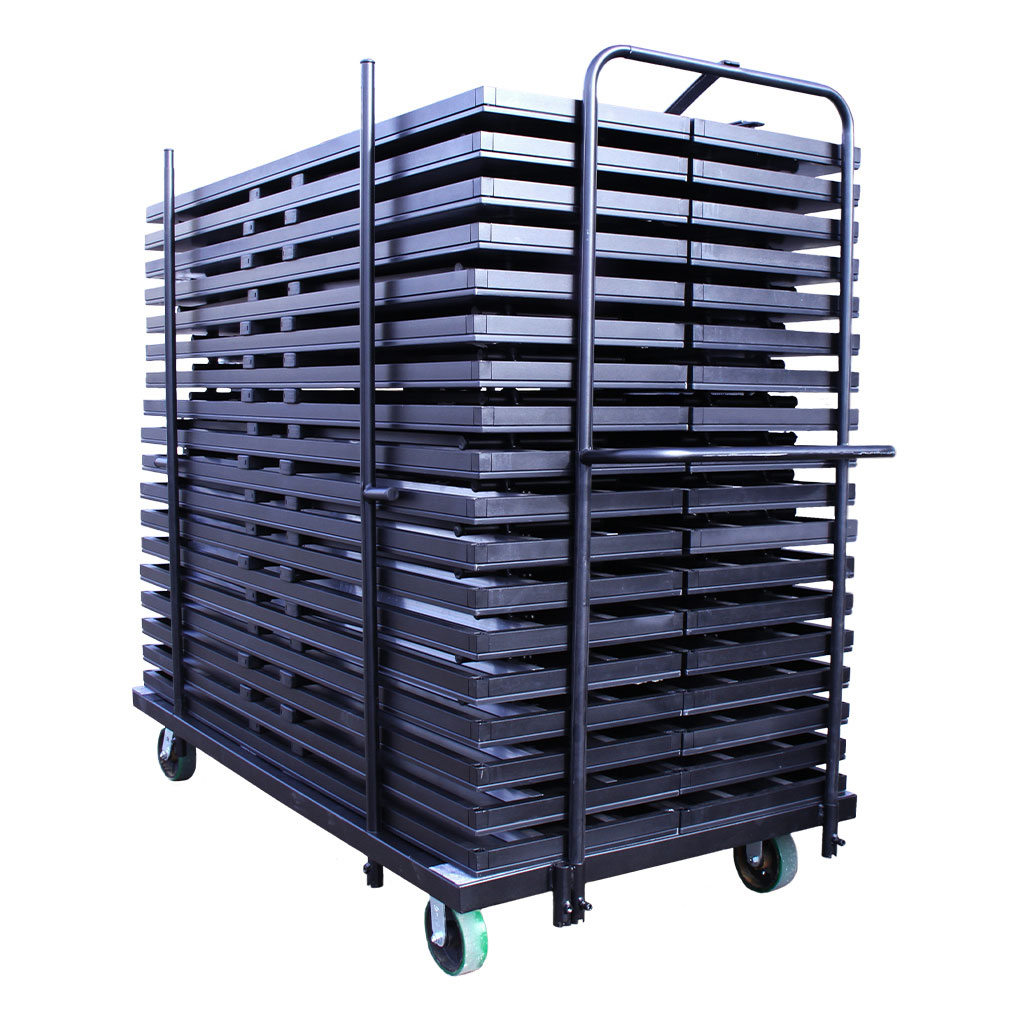 Compatible Products
30″ x 72″ Cart Size
Holds 18 ABS Rectangle Tables (30″ x 72″)
Holds 18 Reveal Rectangle Tables (30″ x 72″)
Holds 18 Madera MAX Rectangle Tables (30″ x 72″)
30″ x 96″ Cart Size
Holds 18 ABS Rectangle Tables (30″ x 96″)
Holds 18 Reveal Rectangle Tables (30″ x 96″)
Holds 18 Madera MAX Rectangle Tables (30″ x 96″)
36″ x 72″ Cart Size
Holds 18 ABS Rectangle Tables (36″ x 72″)
Holds 36 ABS Rectangle Tables (18″ x 72″)
Holds 18 Reveal Rectangle Tables (36″ x 72″)
Holds 36 Reveal Rectangle Tables (18″ x 72″)
Holds 36 Madera MAX Rectangle Tables (18″ x 72″)
36″ x 96″ Cart Size
Holds 18 ABS Rectangle Tables (36″ x 96″)
Holds 36 ABS Rectangle Tables (18″ x 96″)
Holds 18 Reveal Rectangle Tables (36″ x 96″)
Holds 36 Reveal Rectangle Tables (18″ x 96″)
Holds 36 Madera MAX Rectangle Tables (18″ x 96″)
Replacement Parts
Missing glides or anything else? Just contact our Warranty Team.
Overview
The Reveal High Capacity Cart is designed to hold up to 18 rectangular tables stacked flat in sizes 30" x 72" to 30" x 96". Carts will hold up to 36 rectangular tables in sizes 18" x 72" and 18" x 96". This model features two handles, one at each end for 2 users to push the cart. Removable retaining posts are included for securing tables while in transit.
Benefits & Features
Durable, powder-coated steel frame
Easy to handle, move, and store
Support bars keep tables steady
Non-marring wheels and casters
Holds 18-36 Tables
Support bars store out of the way for easy load and removal
"di Domenico + Partners is proud to be associated with the newly expanded Javits Center. With furnishings manufactured by MityLite and others, the Javits Center retains its standing as a world class meeting place. The new facilities, furnishings, and environments will be a catalyst in reopening New York and the Javits Center post-pandemic."
Andrew Berger AIA, ASLA, Principal in Charge
Assembly & Care
Cleaning instructions
Clean surfaces with a soft cloth or sponge and avoid using anything harsher than a natural bristle brush. Normal maintenance can be done by using a mild detergent (pH 5 to 8) or other appropriate cleaning product followed by wiping down with a soft cloth and clean water.
Related Products