Specifications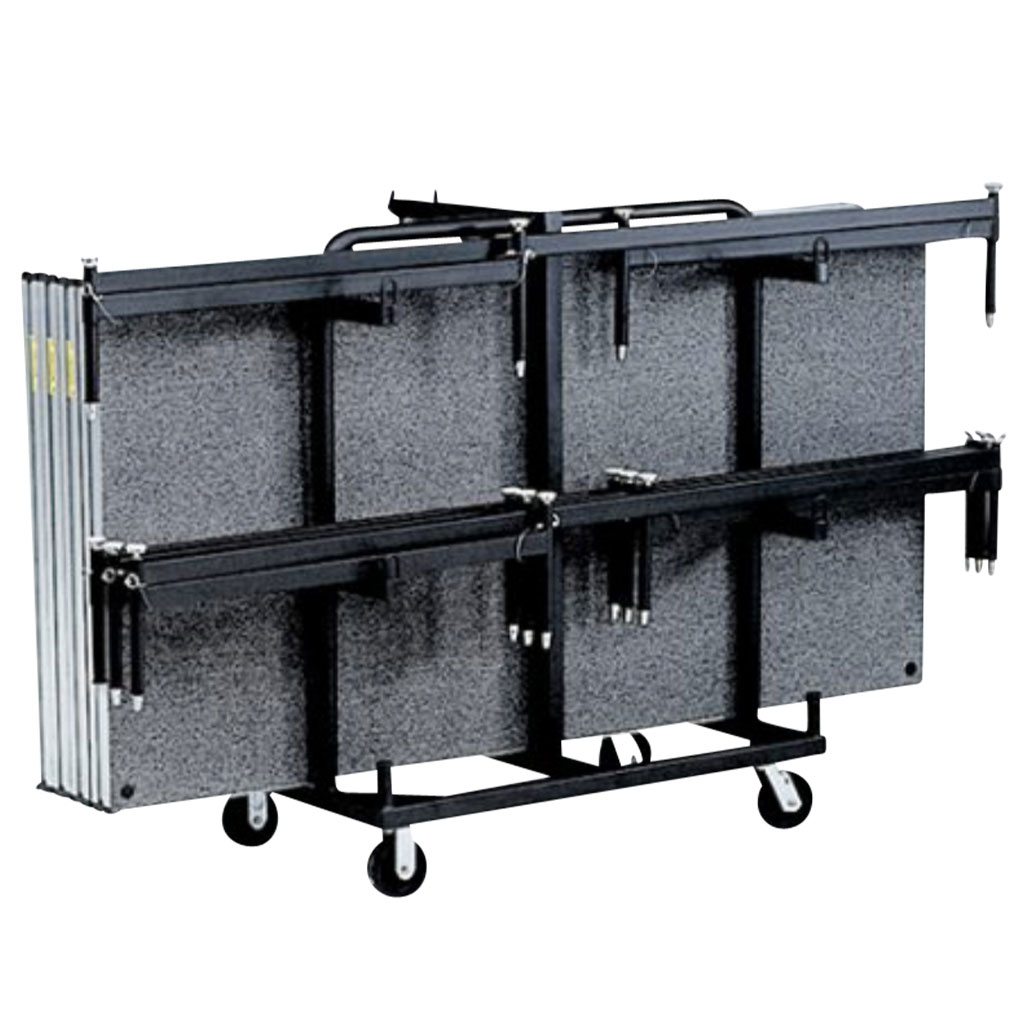 Replacement Parts
Missing glides or anything else? Just contact our Warranty Team.
Overview
The Z-Stage Cart allows your team to move portable staging components efficiently and safely throughout your facility. A fully loaded cart is designed to fit through a standard doorway measuring 36" (91.4 cm) across. Sturdily built with a steel frame, this cart features skid-proof, industrial-strength castors for easy steering.
Benefits & Features
Holds 6 stage deck components and 6 Z-Stage supports
Rugged casters do not leave marks
Two swivel and two fixed casters provide directional control
Compatible with the MityLite Z-Stage portable staging system
Assembly & Care
Assembly instructions
Load Z-Stage deck panels vertically, sandwiched between the support bars. Then, load the Z-Stage supports onto the top bars of the cart.
Cleaning instructions
Spot clean with soap and water as needed.
Any scratches can be treated with touch-up paint.
Related Products