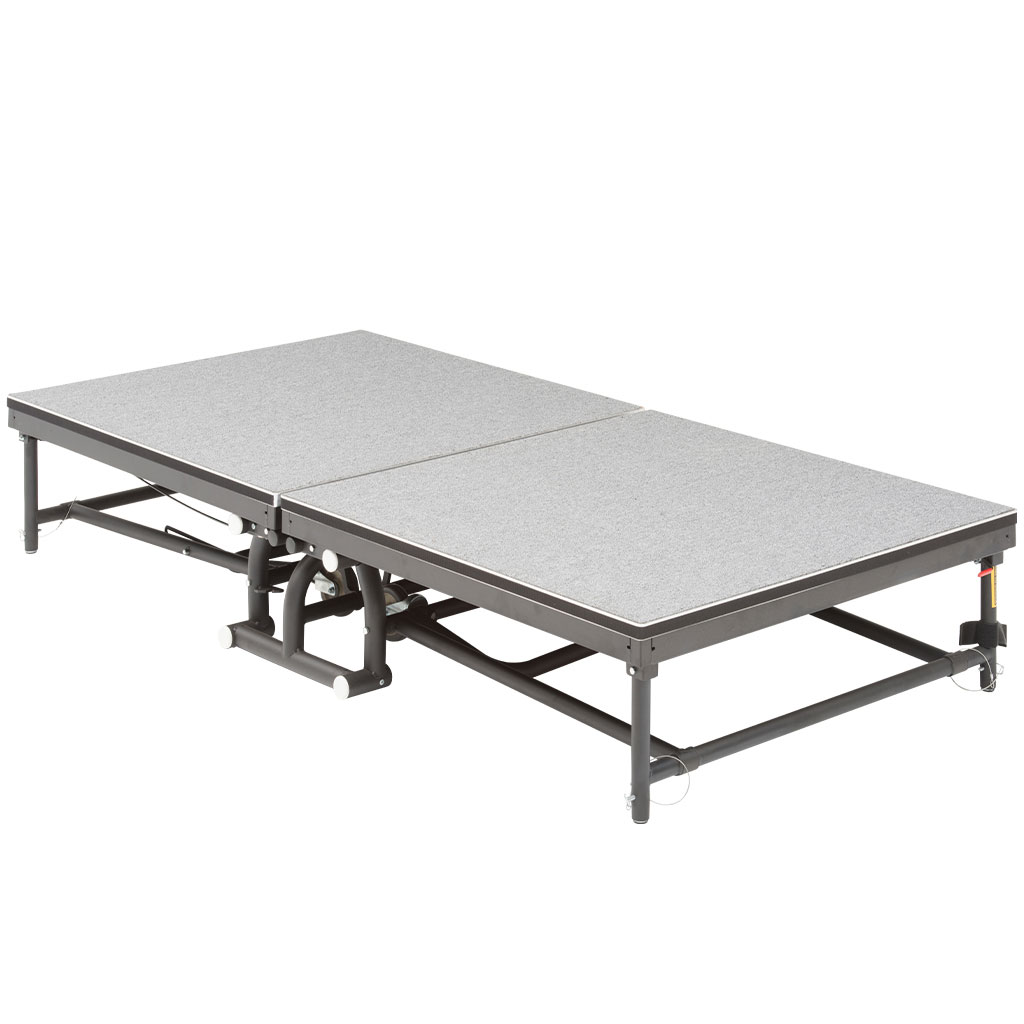 Specifications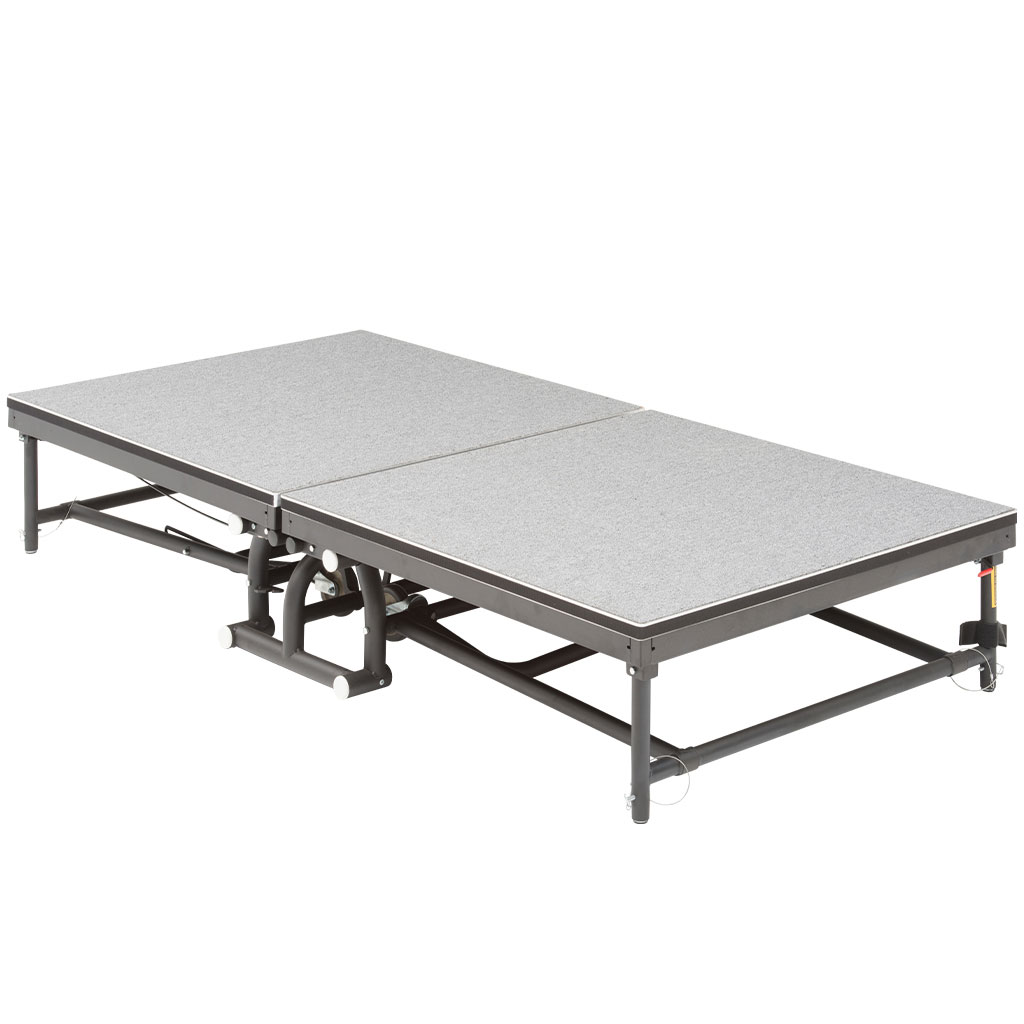 Replacement Parts
Missing glides or anything else? Just contact our Warranty Team.
Overview
The Fold & Roll Stage is fast and easy to set up by a single person. Just roll it to the event location and unfold it. This efficient design can save you up to 80% of setup time and labor costs when compared to traditional portable staging equipment. Multiple pieces connect securely together with gravity-fed locking pins for a stage of any size.
When the Fold & Roll Stage is in the folded transport position, it rolls smoothly from storage to event rooms. It features a low profile for good visibility over the top, and a low center of gravity to prevent tipping. The cantilever folding mechanism aids in lifting it into a folding position, while nylon bushings at pivot points keep the decks aligned and safe throughout the life of the stage riser.
Benefits & Features
Multiple floor surface options
Cantilever folding mechanism
Built solidly with steel tube construction for a rock-solid surface
Recommended for hotel staging, conference center staging, speaker platforms, head table risers, drum risers, and more
Rugged, non-marring casters
Stage height adjusts with a removable pin locking system
Positive lock automatically locks in both performance and transport positions
3-year warranty
Assembly & Care
Assembly instructions
Some assembly required; instructions come included in the shipment.
To use, roll Riser into place. Unfold and it is ready to use.
Cleaning instructions
Spot clean with soap and water as needed.
Any scratches can be treated with spray paint or permanent felt tip marker.
Clean carpet with a vacuum but do not steam clean.
Related Products
Best Seller