Specifications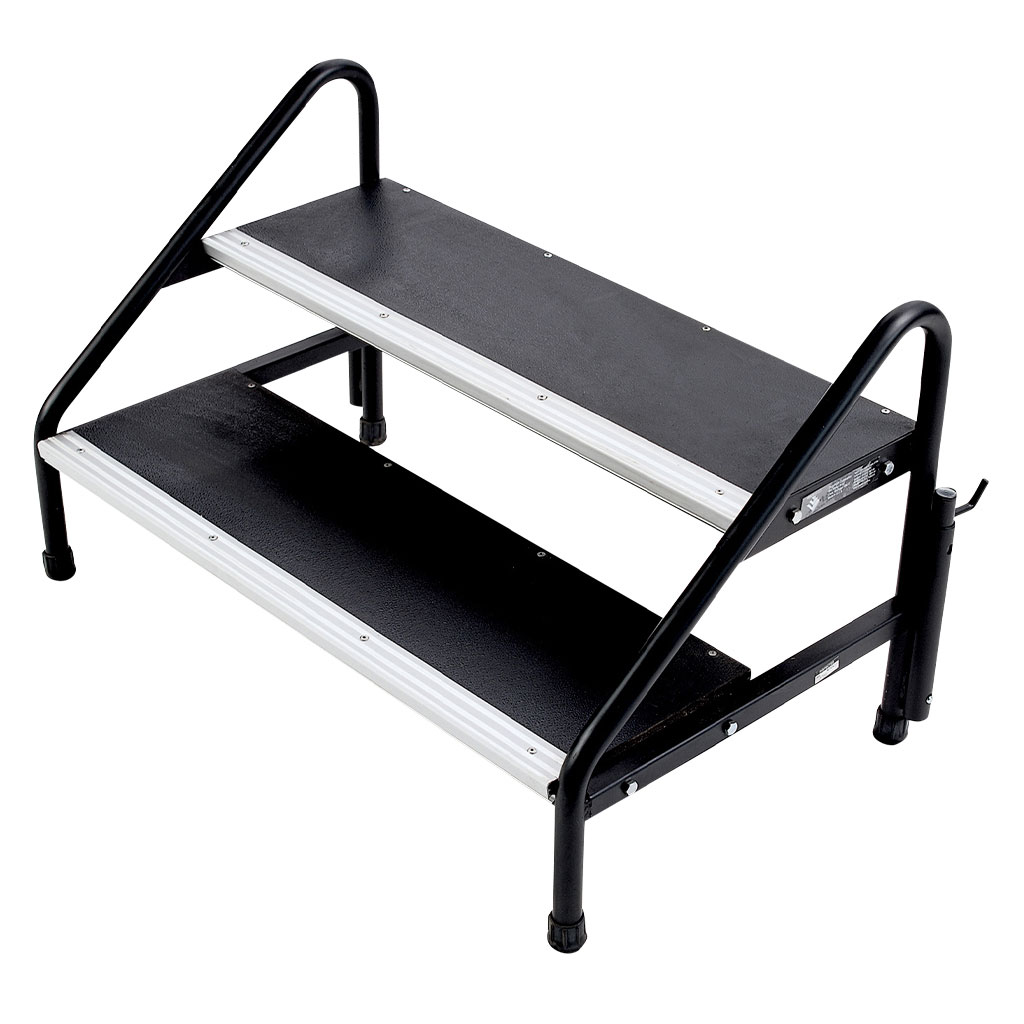 Replacement Parts
Missing glides or anything else? Just contact our Warranty Team.
Overview
The MityLite Basic Stairs Staging Accessory is an economical way to give performers access to your stage. The Basic performance stage and music riser stairs feature aluminum tread noses on the leading edge of each step for increased safety and visibility in low lighting conditions. Stair surfaces are finished with a black PolyTrac resin surface, which is grooved to lower the chances of slips and falls.
Benefits & Features
Constructed with an aluminum frame
Tool-free assembly
Non-slip PolyTrac resin stairs
Anodized aluminum stair edge for visibility
Zinc-plated hardware
Compatible with MityLite Z-Stage, VersaRoll, and Fold & Roll
Assembly & Care
Assembly instructions
Place the Basic Stairs next to the stage deck.
Adjust to the correct height by pressing on the snap buttons (located on the back posts). Once it's at the correct height, press down on the spring deck locks (located at the top of the back posts) and slide the stairs into final position.
Pull on the stairs to make sure the spring deck locks are firmly locked into place and the stairs are securely attached.
Cleaning instructions
Spot clean with soap and water as needed.
Any scratches or blemishes from continual use can be treated with touch-up paint.
Related Products