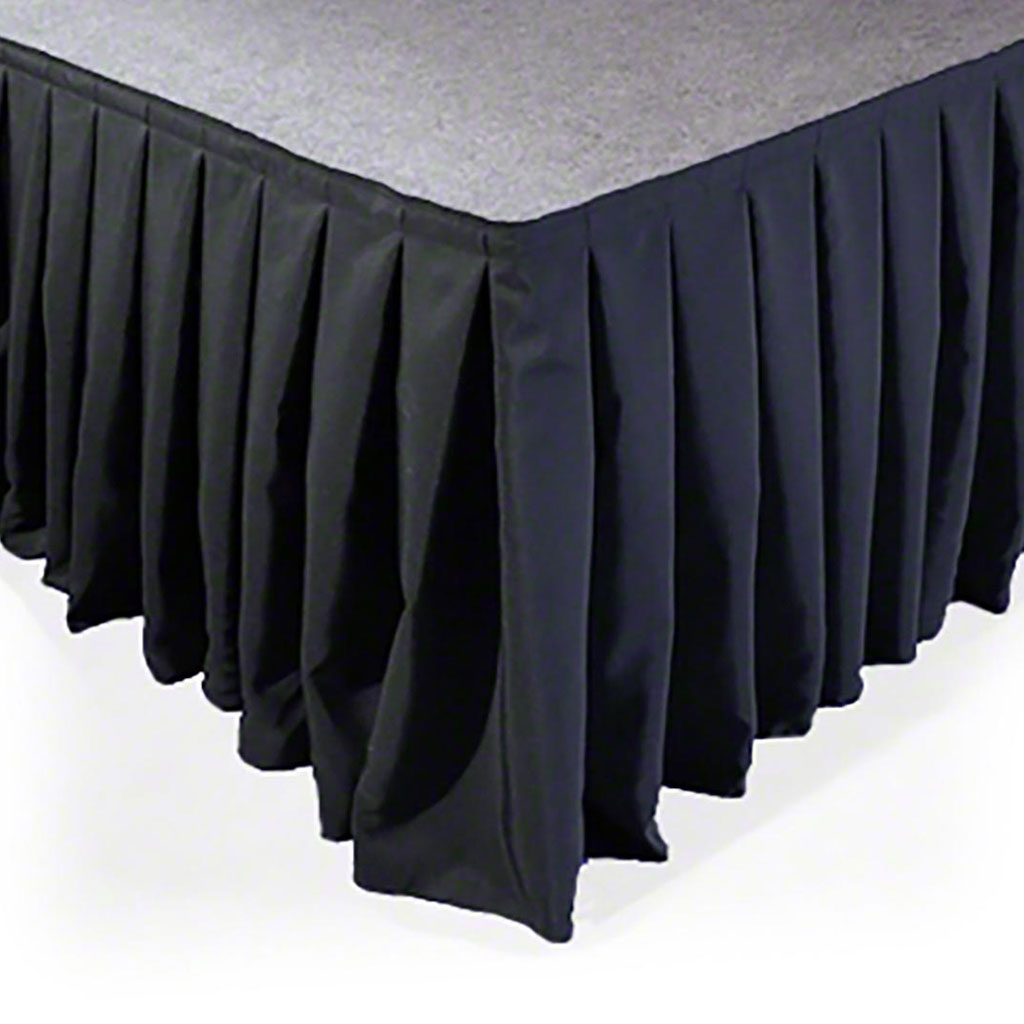 Specifications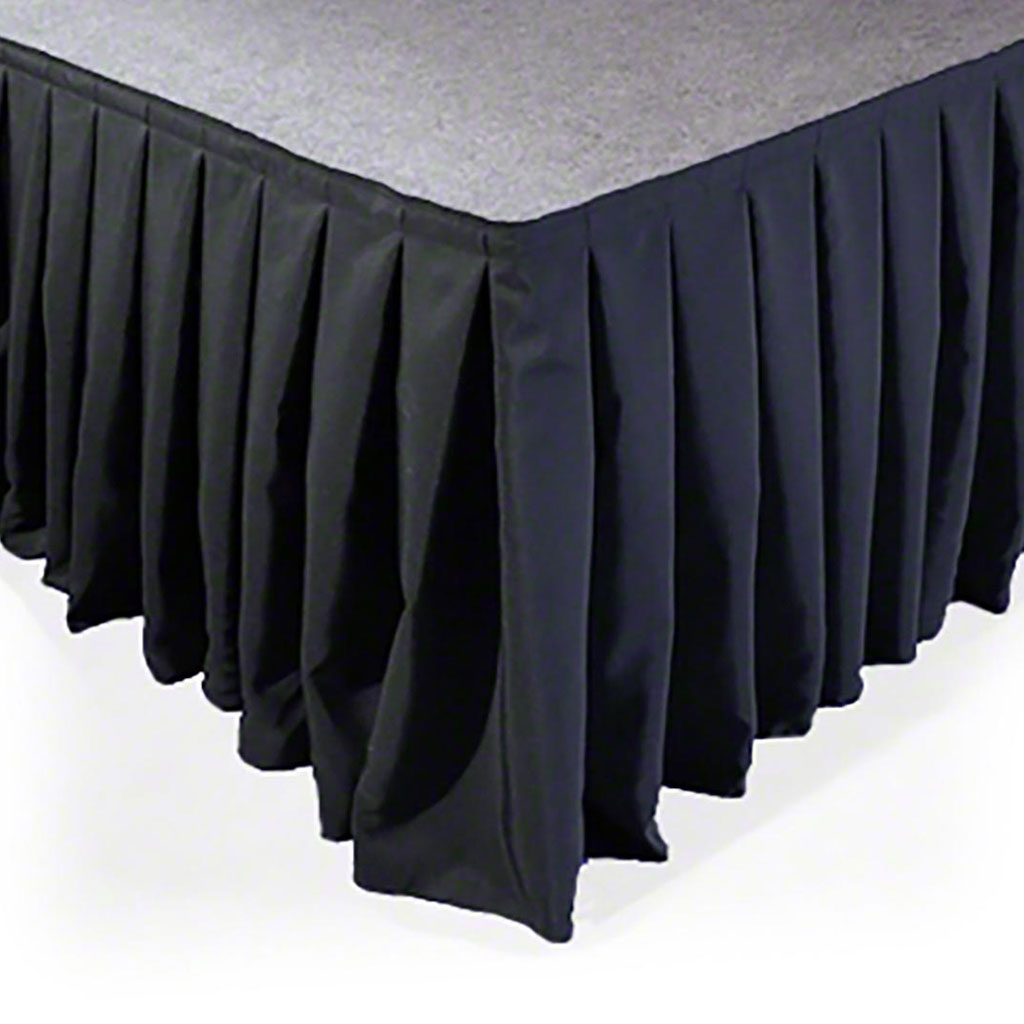 Replacement Parts
Missing glides or anything else? Just contact our Warranty Team.
Overview
The MityLite Skirting Staging Accessory gives a finished, professional appearance to your stage. Designed with even pleats every few inches, the stage skirt is available in two heights and 12 colors. It's made of Polyester Twill, a durable, wrinkle-resistant fabric with a subtle sheen to it. This skirting for portable stages and mobile risers attaches easily with plastic clip fasteners. It is compatible with MityLite Z-Stage, AlphaRoll, and Fold & Roll portable staging systems.
Benefits & Features
Made of easy care 100% Polyester Twill
Available in 12 colors
Flame resistant
Easy installation via clips or Velcro
Velcro strips allow you to adjust height
Assembly & Care
Assembly instructions
Some assembly required; instructions come included in the shipment.
Cleaning instructions
To clean skirting, machine wash at 160°F using a synthetic detergent. Because the fabric is flame resistant, do not use soap, bleach, or softeners as these could lessen the effectiveness. After washing, tumble dry at 140°F.