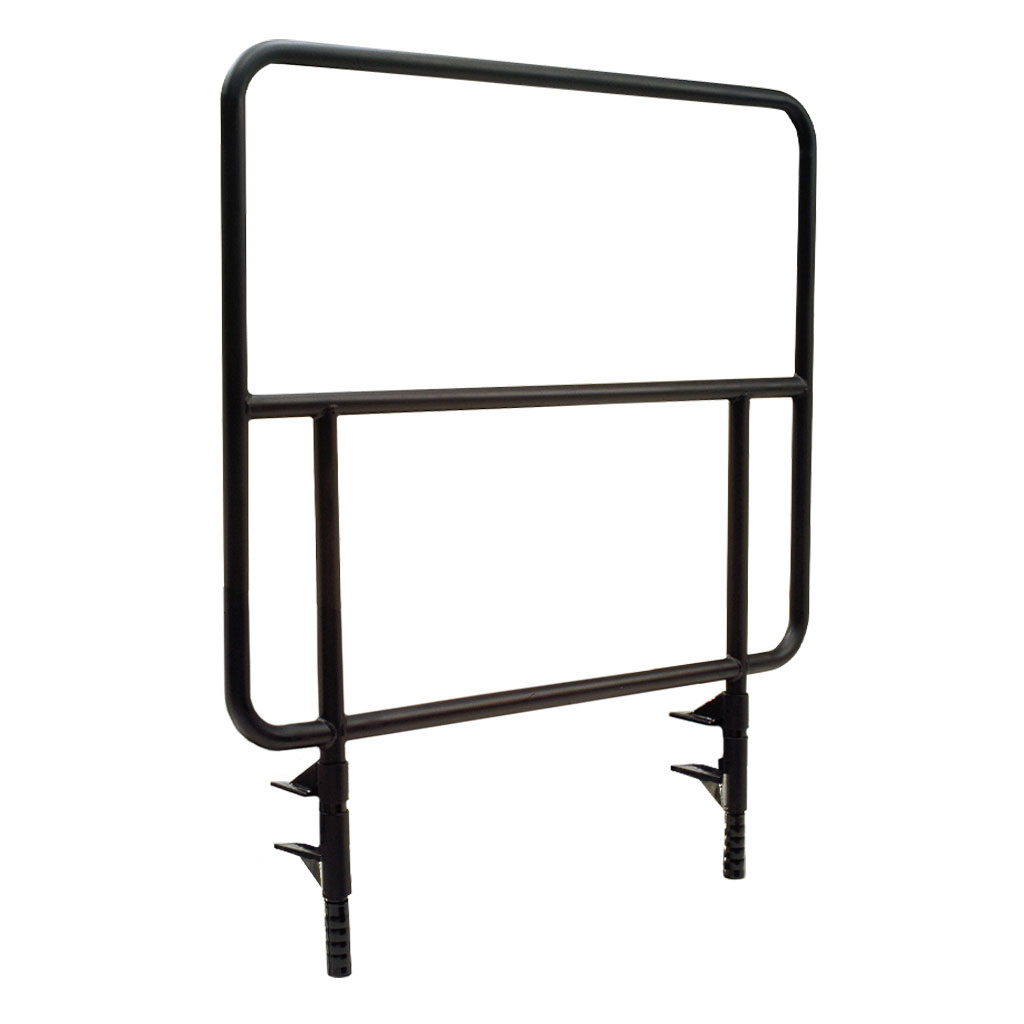 Specifications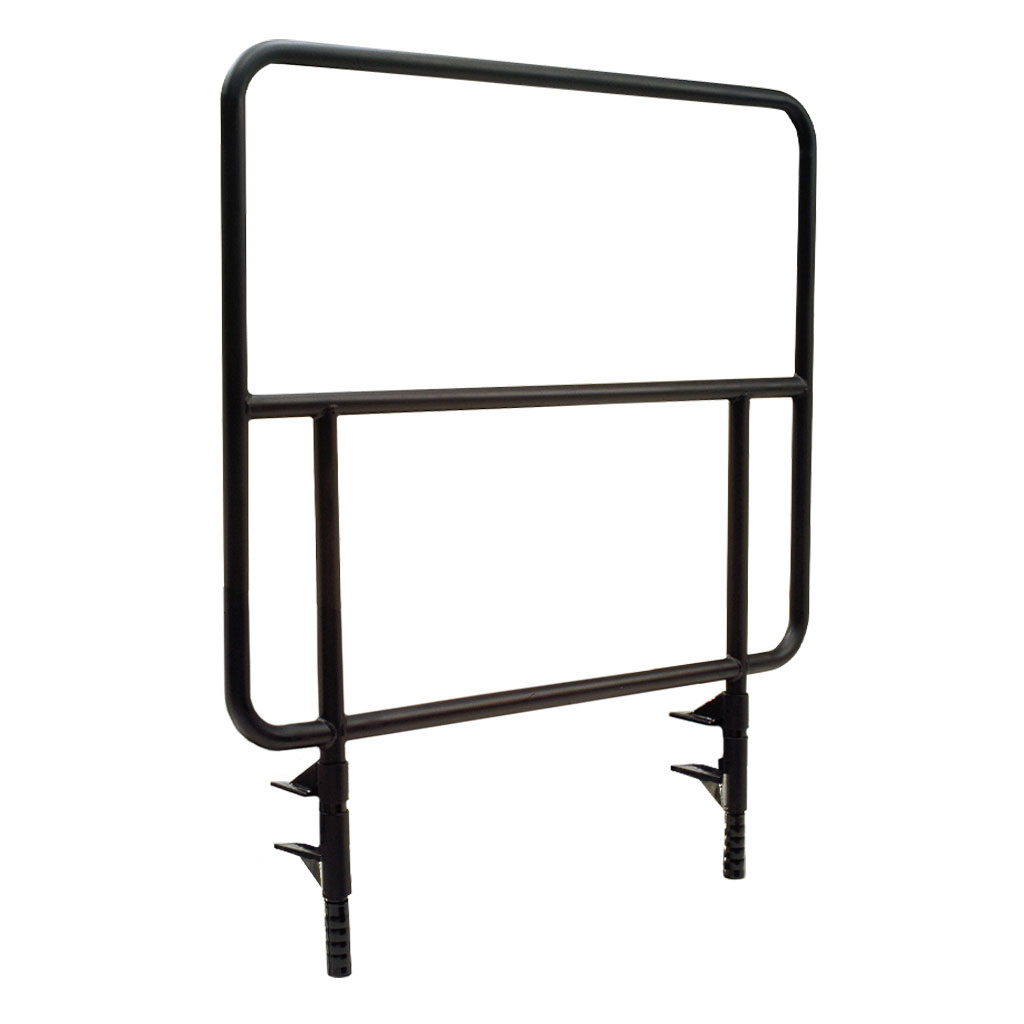 Replacement Parts
Missing glides or anything else? Just contact our Warranty Team.
Overview
The Guardrail Staging Accessory is made of durable, tubular steel with a powder-coated finish to prevent corrosion. It is designed to prevent performers and audience members from falling off stages and raised seating areas. The stage Guardrail features horizontal safety bars and several vertical support bars. The lowest bar functions as a Chairstop to prevent chairs from slipping off the stage.
The MityLite Guardrail is easy to install and remove with the built-in grippers that attach to the stage. Combine multiple Guardrails to create a safe stage or seating area for your performers and audiences.
Benefits & Features
Each section is 42" high
Features a lower bar that serves as a Chairstop
Prevents accidental falls
Easy assembly
Compatible with MityLite Z-Stage, VersaRoll, and Fold & Roll
Assembly & Care
Assembly instructions
Position guardrail on deck and secure by turning the Grippers counterclockwise until tight.
Cleaning instructions
Spot clean with soap and water as needed.
Any scratches can be treated with touch-up paint.
Related Products