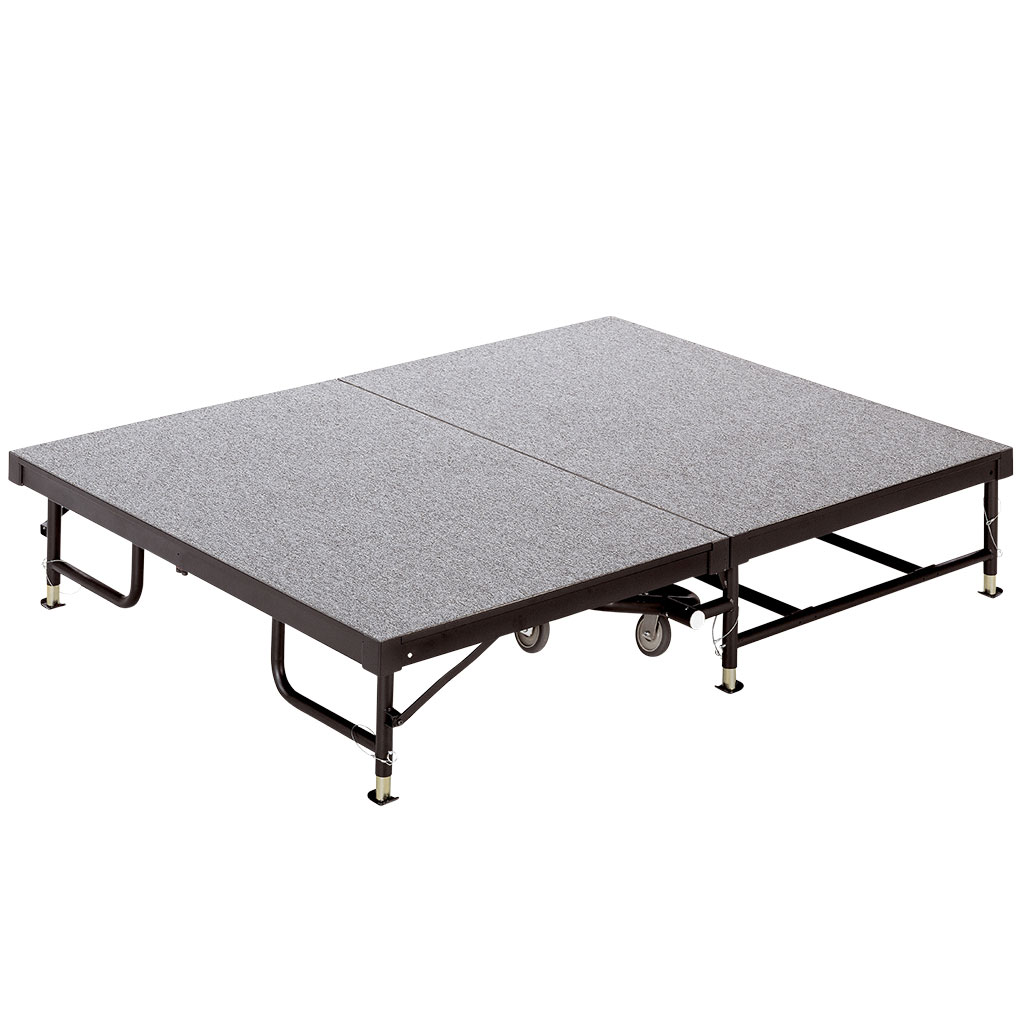 Specifications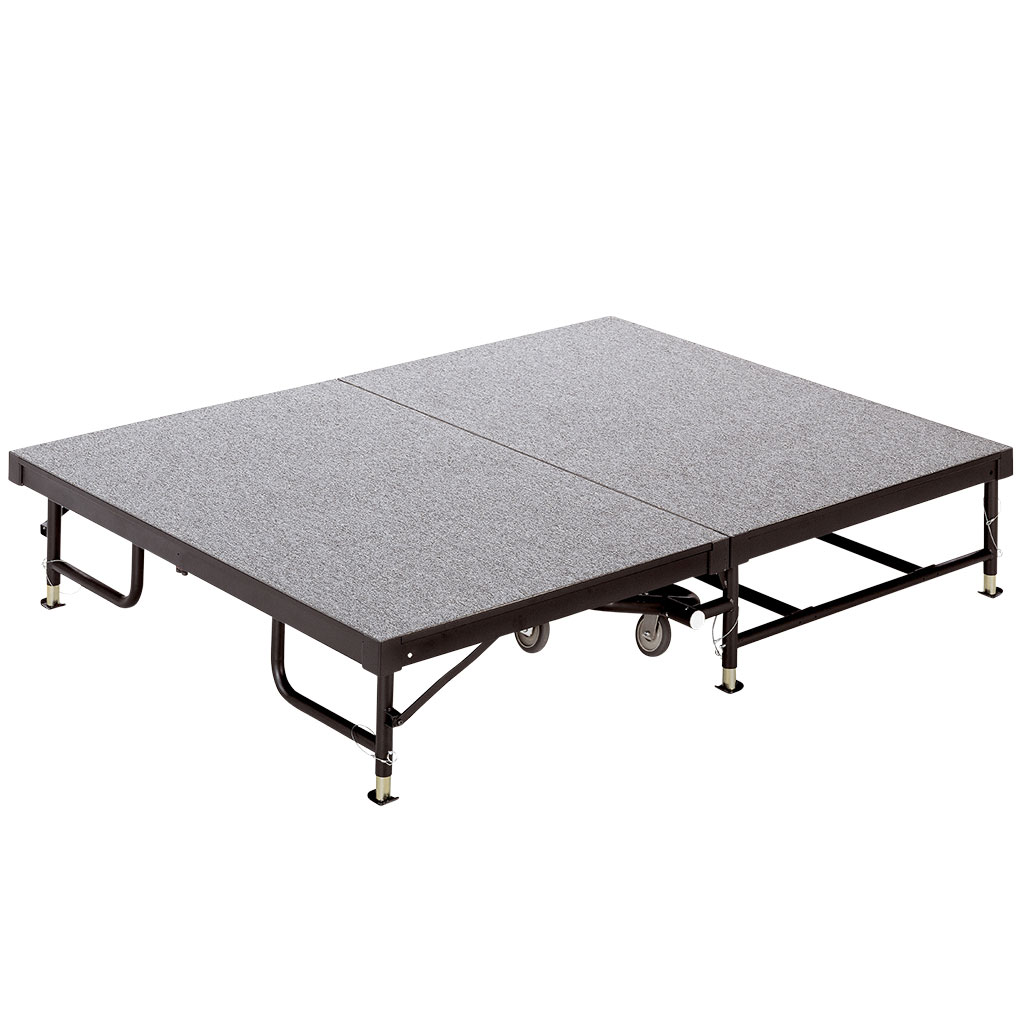 Replacement Parts
Missing glides or anything else? Just contact our Warranty Team.
Overview
The VersaRoll stage offers the easiest assembly of any portable stage on the market, making it an ideal choice for flexible event areas. Designed for one-person setup, it's an ideal solution for all types of events, from school plays to trade shows. The rolling, fold-up design makes event setup a breeze.
To set up the VersaRoll portable stage, simply roll the stage into place and unfold. To make larger stage areas, combine multiple pieces. Leg sets can be switched out easily to create stages of varying heights. Select from a single-sided stage deck or a double-sided deck, which gives you the option of two different flooring materials.
With its sturdy steel construction, you can feel confident that your VersaRoll stage will be stable and secure for your guests.
The VersaRoll Stage is ideal for:
Speaker platforms
Performance staging
Meeting room risers
Ballroom risers
Portable staging
Graduation staging
Hotel staging
Drum risers
Benefits & Features
Leg sets can be switched out for risers in varying heights
Custom leg sets available in any range from 16" – 40"
Each riser can store up to three leg sets right in the unit
One person setup
Assembly & Care
Assembly instructions
Some assembly required; instructions come included in the shipment.
To use, roll Riser into place. Unfold and it is ready to use.
Cleaning instructions
Spot clean with soap and water as needed.
Any scratches can be treated with touch-up paint.