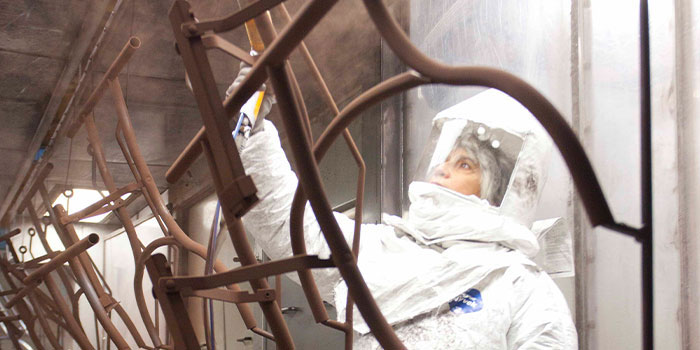 Cleaning & Care Instructions
All MityLite chair legs, table legs, and carts have a powder-coated finish. Use the following directions to clean those surfaces.
Clean surfaces with a soft cloth or sponge and avoid using anything harsher than a natural bristle brush. Normal maintenance can be done by using a mild detergent (pH 5 to 8) or other appropriate cleaning product followed by wiping down with a soft cloth and clean water.
Before using a cleaner, review the cleaning ingredients or technical data sheets. Avoid using an abrasive cleaner or polish, and cleaners that contain ketones, esters, or acetones (for example, nail polish remover).