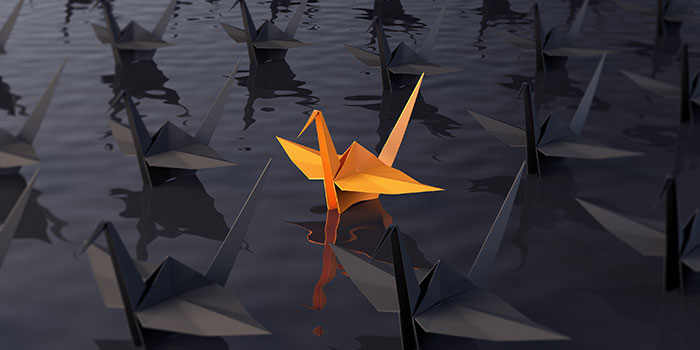 Folding tables may look alike, but there are several important things that make tables different. The materials used to construct a folding table have a big impact on durability and the life of a table.
Here are the important things to look at before purchasing a table.
Tabletop materials & finish
Tabletop edge construction
Weight of the table
Leg style
Ease of maintenance
Reliability
Lifetime & warranty
Customization options
Cart options
Tabletop Materials & Finish
A tabletop made using particleboard won't hold up to hard use and the table will likely only last one year before it needs to be replaced. Whereas a table made using ABS plastic or a strong plywood table with a laminate surface will last 10 to 15 times longer.
The finish used on the table is also important. For example, a tabletop with a commercial-grade, high-pressure decorative laminate (HPDL) surface is extremely durable, scratch-resistant, and easy to clean.
Tabletop Edge & Corner Construction
A heavy-duty tabletop edge will help preserve the life of the table. Corner construction of rectangular tables should be impact-resistant to prevent damage from being dropped accidentally. Vinyl edging on laminate tables and an extruded aluminum edge for plastic tables will provide added strength and impact resistance. These table edges are perfect for rough setup crews and high-use/high-turnover environments.
Leg style
Look for tables with a sturdy leg design that includes a mechanism that bolts into the underside of the table rather than being attached with wooden screws. The purpose of a folding table is that it is easy to set up and take down, and you want table legs that can withstand constant folding and unfolding.
Look for powder-coated steel or aluminum legs that will be scratch resistant. The legs should fold compactly to the table frame for easy storage. Another good feature to look for is a snap-lock folding design which will provide stability without the use of extra clips or parts.
Table weight
Seek out table manufacturers that clearly state the weight for each table model and size so you can choose the best tables for your facility. Safety and liability can become an issue if tables are too heavy to be easily set up and moved. Finding tables that have a good cart option that is easy to load and move can go a long way.
Ease of Maintenance
Purchase tables with a strong surface that resists stains and scratches. It should also be capable, to some degree, of withstanding contact with hot objects. Most important of all, the surface should be easy to clean and disinfect.
High-quality linenless tables can be wiped down between uses with common disinfecting sprays and wipes between uses. Look for tables that have a seamless tabletop as these are easy to maintain and keep clean.
Reliability & Testing
A good table will be put through rigorous protocols to test durability in various scenarios. These include the ability to withstand being repeatedly dropped on the tabletop edge and rolled over rough surfaces. These tests are designed to ensure durability and lower the cost of ownership over time.
Lifetime & Warranty
Reputable manufacturers back up their product with a solid warranty. Durable folding tables will be warranted for at least 3 to 15 years, or more depending on the table style.
Cheaper blow-molded plastic tables and particleboard tables will likely need to be replaced every year.
Customization Options
Look for tables that offer a wide variety of shapes and sizes to fit your unique needs. Having the option for adjustable heights, varying widths, and different lengths are ideal. Also, look for various color and material options for the tabletops and legs.
Cart Options
You may require unique storage and cart needs. Consider the width of your doorways and storage areas and look at a supplier with a variety of cart options to help you get the most efficient use out of your facility.
Look for carts that are easy to load and unload as well as being easy to maneuver around corners when loaded.
MityLite Folding Table Options
When it comes to folding tables, you may find it's worth the investment to purchase higher-quality tables that are a bit more expensive. Having to replace tables year over year will add up over time. Not to mention the amount you can save in labor costs and liability by having tables that are safe and easy to set up and take down.
MityLite folding tables are constructed to provide durability and ease of use. Our tables support up to 2,000 lbs depending on the model.
Tables featuring the MityEdge are 3 times more durable than other tables on the market. In fact, during testing, the tables were shown to withstand 60 thousand 1-inch drops without failing or showing damage.
All MityLite tables are GREENGUARD® Certified and backed by a solid warranty of up to 15 years.
Features include a lightweight leg design with a powder-coated finish and patented locking mechanism that holds folded legs flat when not in use. Whether the tabletop is constructed of ABS plastic or wood laminate, the surface is resistant to scratches and stains. We offer a variety of sizes and styles in addition to numerous color options for tabletops and legs.