When it comes to education, having a great classroom is critical to provide a useful learning environment. As teaching methodologies evolve, high school classroom design needs to move with it. Giving students more flexibility, focusing streamlining décor and connecting them with technology are just three of the ways schools are creating the best possible places to learn.
Design for Flexibility
Gone are the days of "Bueller? Bueller?" style lectures from the front of the room. Today's classes are a mix of front-of-the-room instruction, group work, online research, brainstorms and myriad other activities. High school classroom design needs to reflect the ways students and teachers interact now.
How? Separate desks and tables can be arranged in a number of ways depending on need—rows, small and large groups, a ring around the classroom, or easily pushed to the sides to create space to be active.
Less Is More
It's time to pare down on the amount of classroom decoration. As much fun as it can be to add personality, too much can be a distraction or an irritant. You don't have to lose the things that make a room special, but keep it relevant.
As Nicholson Baker, author of Substitute: Going to School with a Thousand Kids, said in The Atlantic, "…[T]he walls of the rooms in which I substituted often held a polychrome profusion of STUFF—posters and charts, and rules and exhortations, and cartoon characters and keyword lists. Sometimes the decor works wonderfully, sometimes it doesn't. Less is more, in general."
Power Up
With more students using laptops and iPads in the classroom, access to power is becoming more of a need to have than a nice to have. Equipping some or all tables in the classroom with power "allows the space to serve as either a technologically-rich, one-to-one computing environment, or as a general classroom," according to Kimberly Coffeen, senior educational facility planner at LPA.
Building better classrooms for secondary education can seem like a daunting task, but small changes can help provide the foundation for good educational experiences for students now and into the future.
Want to create these looks? Check out these education favs.
Products Featured in This Article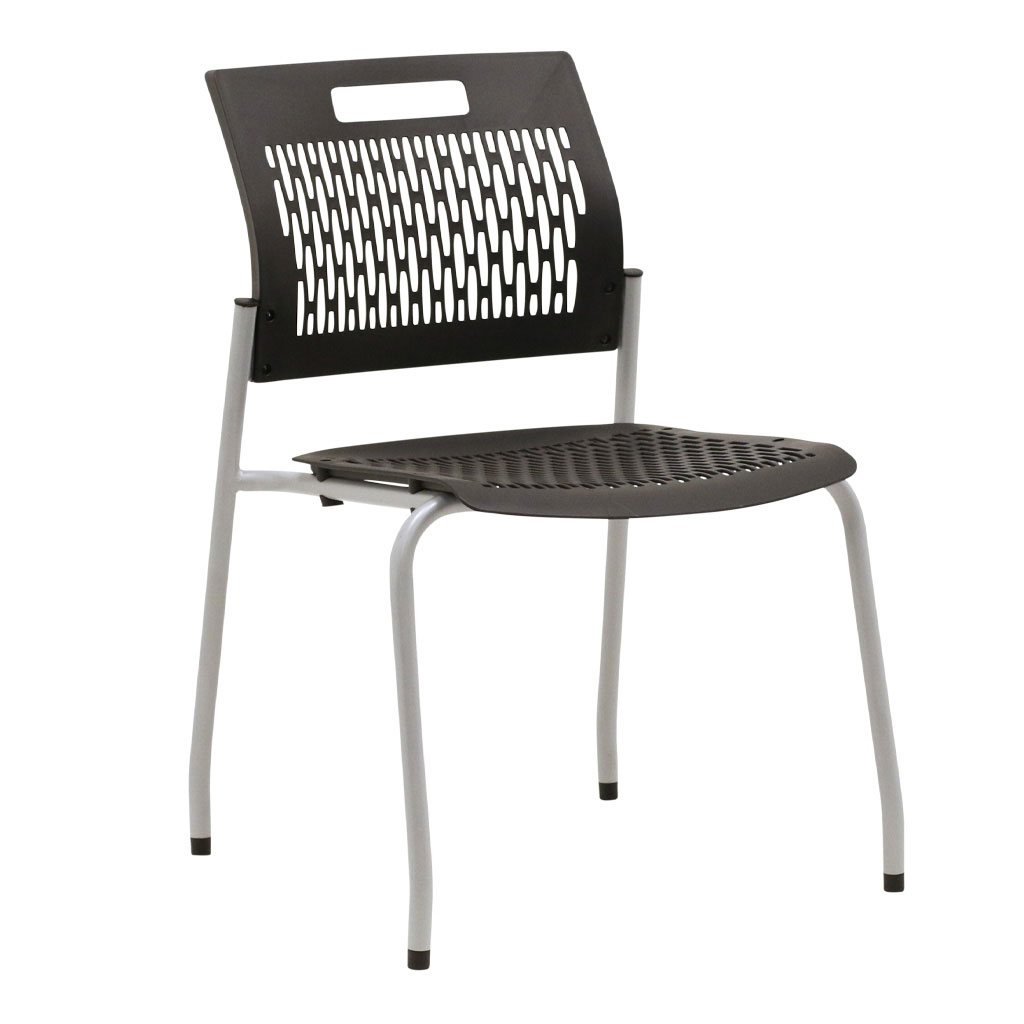 5 Plastic Colors, 3 Frame Colors