Specifications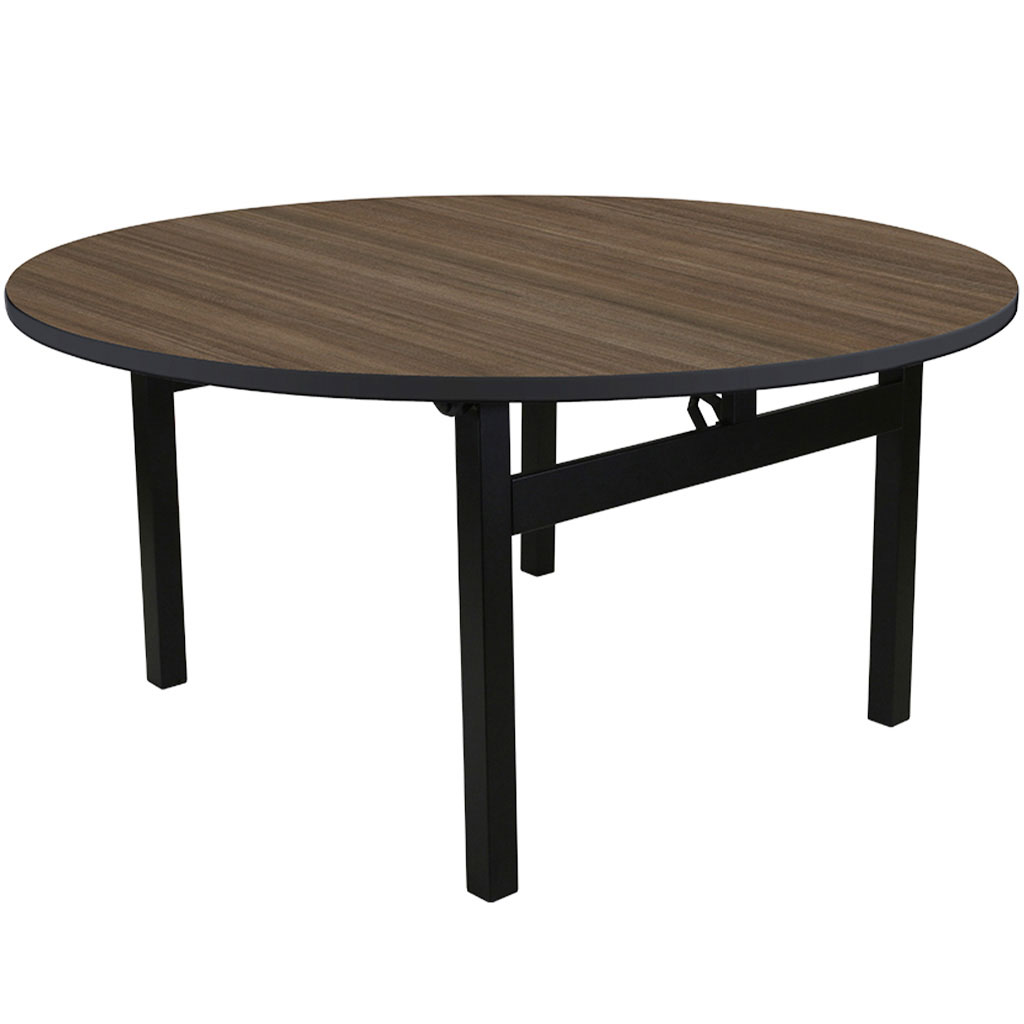 Replacement Parts
Missing glides or anything else? Just contact our Warranty Team.
Overview
The Reveal MAX Linenless Round Table combines sleek, modern styling with the lightweight portability and convenience of a folding table. Unlike plastic folding tables, this upscale table design features a stylish laminate tabletop in a variety of finishes. The tabletop surface is scratch-resistant and durable. Please note that while this table can be used outdoors occasionally, it is not suitable for long-term outdoor use.
Benefits & Features
UV-resistant laminate surface designed for indoor or (short-term) outdoor use (not suitable for long-term outdoor use)
Powder-coated aluminum legs feature anti-rust components
Durable structure supports 2,000+ lbs. (907.2 kg)
Seamless tabletop
Available in all our standard laminate options
Resin frame guard provides protection for rolling on outdoor surfaces
Compact laminate top is lightweight yet extremely durable and scratch resistant
Patented aluminum snap-lock folding legs make setup and takedown safe and easy
Aluminum perimeter runner around the edges provides extra drop protection
1-year tabletop warranty, 10-year limited warranty
Great for summer events
Thanks to a UV-resistant laminate surface, this folding table can be used for outdoor events for short periods of time.
Long lasting
Enjoy the sleek style of this table for years, thanks to a protective resin edge that protects the most vulnerable part of a folding table. Please note that this table is not intended for long-term outdoor use.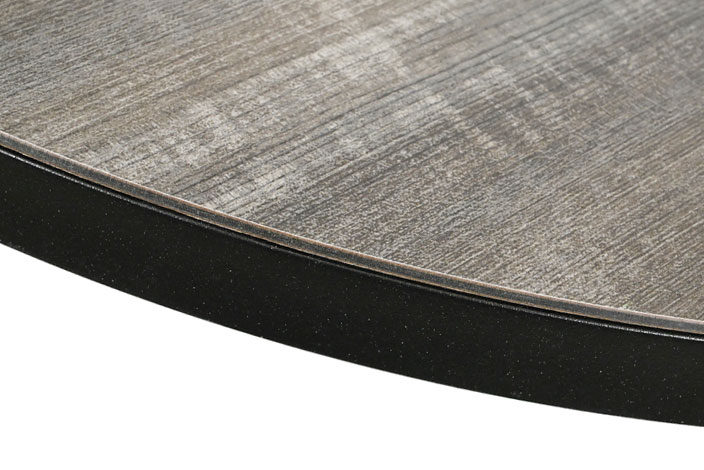 Safe and reliable
A table can't collapse during use thanks to our patented snap lock leg mechanism. During table setup and takedown, the lock also prevents fingers from getting pinched.
Assembly & Care
Cleaning instructions
For daily cleaning, all you need is mild dish soap, warm water, and a damp cloth or sponge. Rinse thoroughly with warm water and wipe dry.
Compatible Carts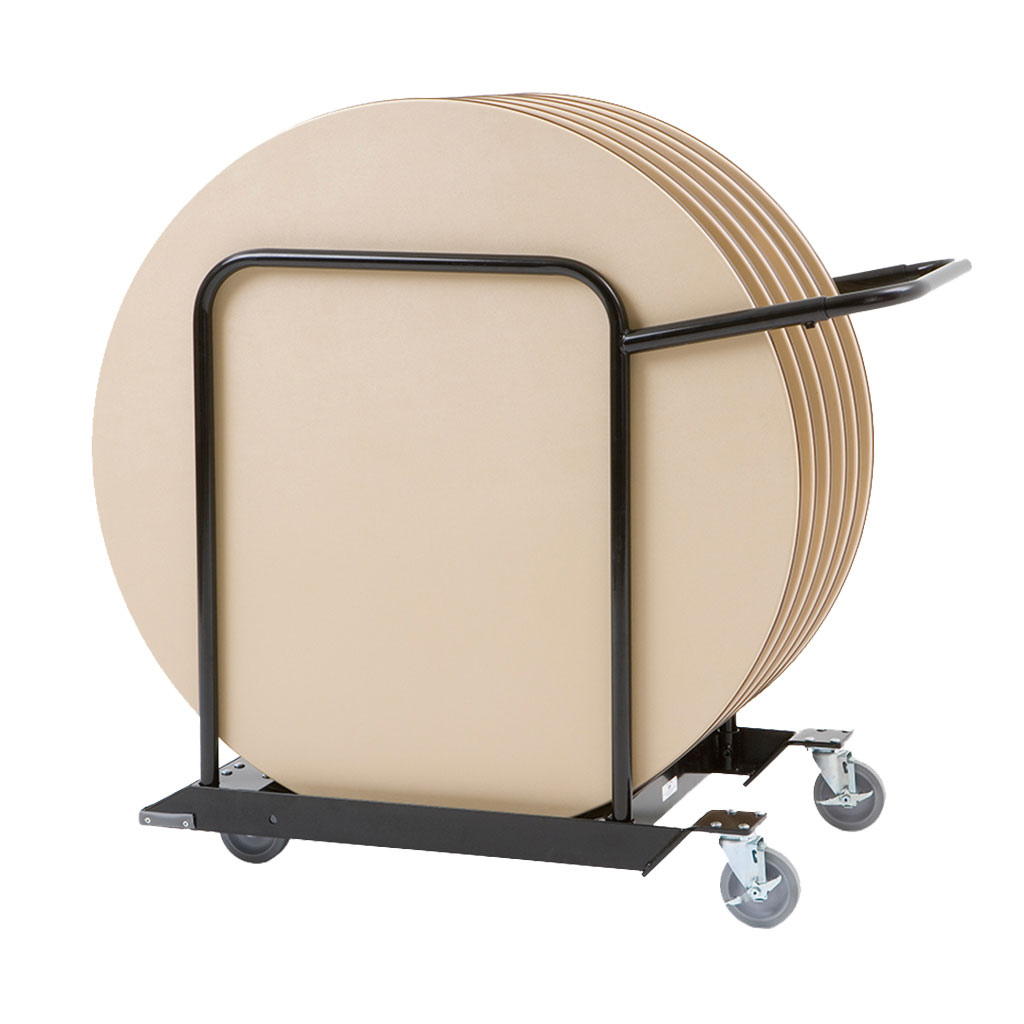 Holds 6-12 Reveal MAX Linenless Round Tables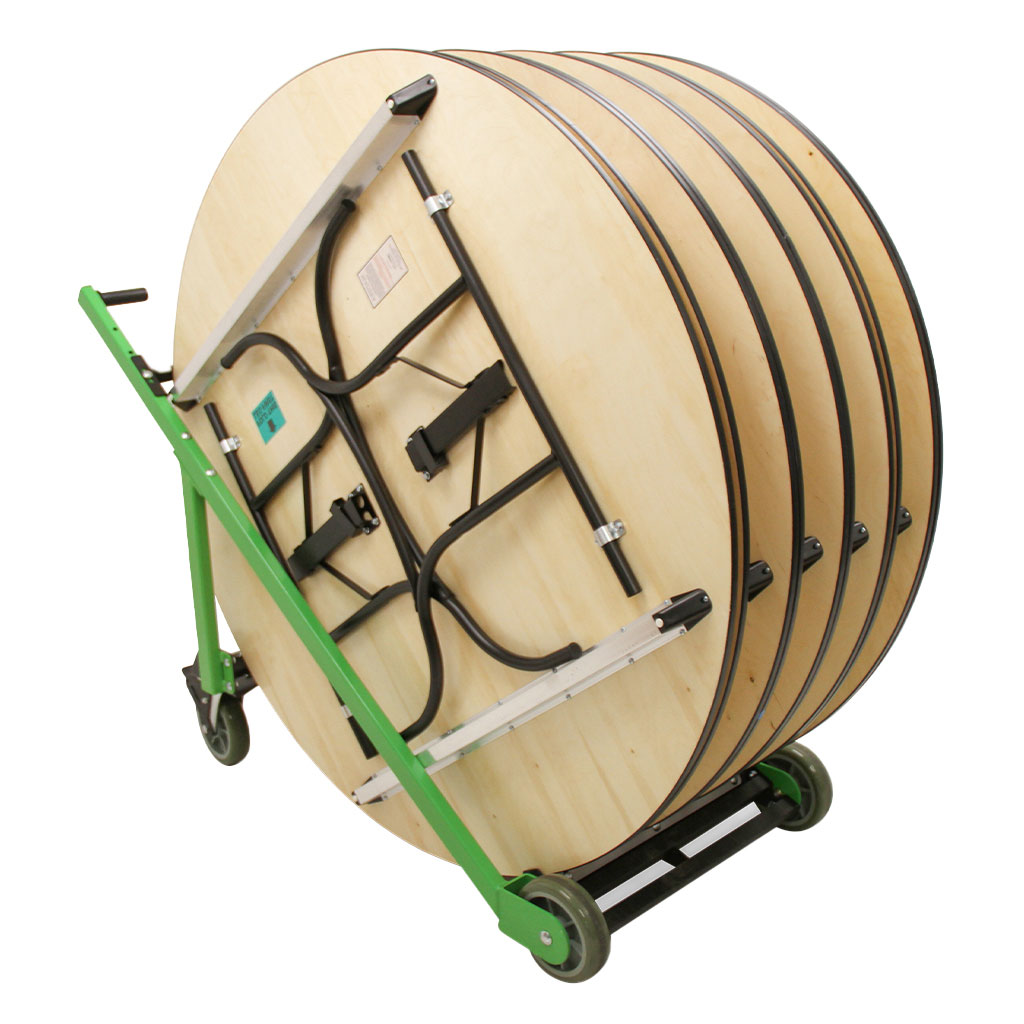 Holds 8-10 Reveal MAX Linenless Round Tables
Related Products