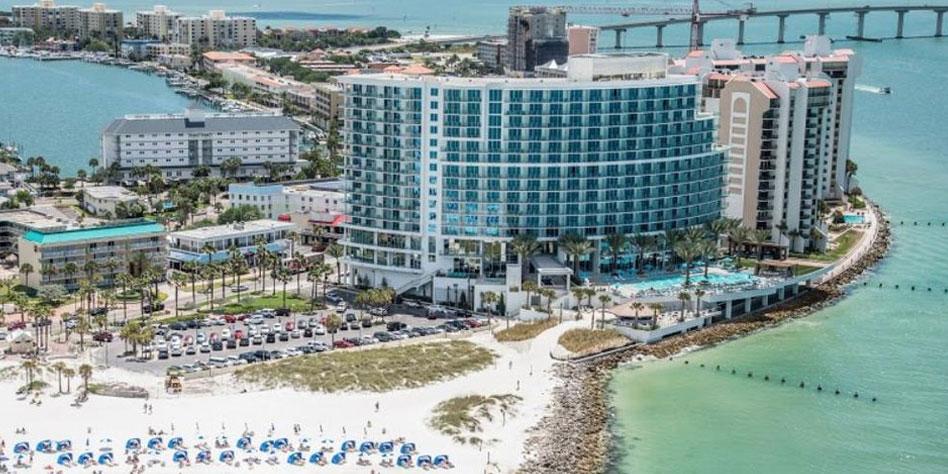 SUMMARY
Popular event venue thanks to gorgeous location and unerring style
Modern, linenless tables stand out from other hotels in the area
Curvy banquet chairs in deep blue add to the ocean-inspired decor
Overview
Grand and spacious, Opal Sands Resort & Spa is a luxury beachfront property in Clearwater Beach, Florida. Featuring panoramic views of the Gulf of Mexico from every room, Opal Sands is modern and beachy, offering guests desirable amenities like private balconies, a tiki bar, a zero-entry pool, and original ocean-themed art by local artist Christopher Still.
The boutique property boasts nearly 20,000 sq. ft. of prime event space with floor to ceiling windows and sweeping views of the ocean. All event spaces are furnished with MityLite chairs and folding tables, which allows the Events Team to easily change room layouts to create one-of-a-kind events.
Property Summary
Year built: 2016
Event space: 20,000 sq. ft.
Event furnishings: Madera Pro Tables, Reveal Tables, Eon Banquet Chairs, ABS Round Tables, and several styles of MityLite carts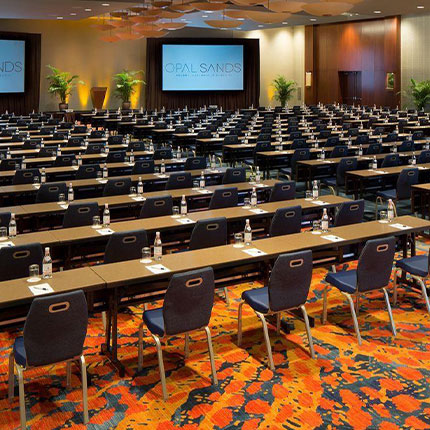 "MityLite makes good, high-quality products, and they've got a high-end look. A lot of hotels need to go to that linenless look [for their tables], and MityLite's the answer."
Entertaining Guests in Style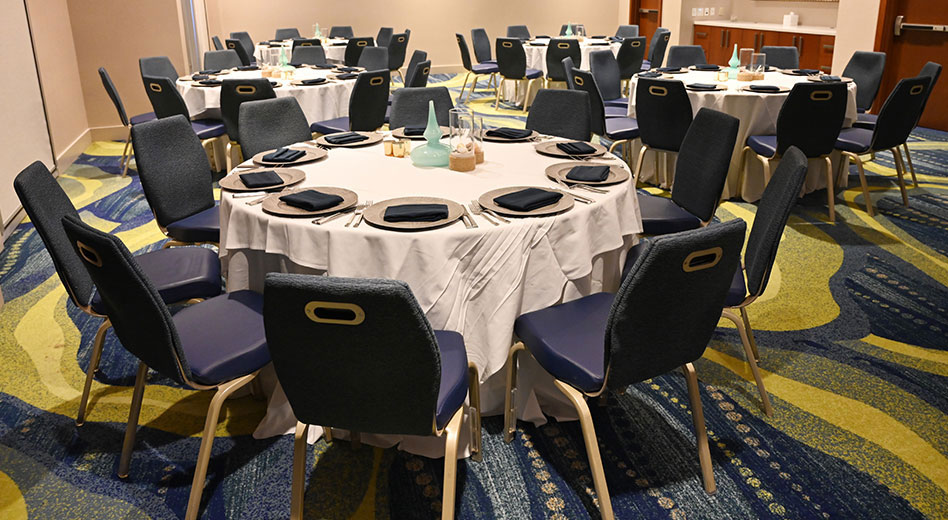 Opal Sands Resort & Spa has been using MityLite chairs and tables since its grand opening in 2016. Justin Burke is the Director of Food & Beverage at Opal Sands and has been there since it opened.
"Just by looking at the materials, you can tell they're high-end products," Justin says. "We've been using MityLite products for seven years now and they've all held up well."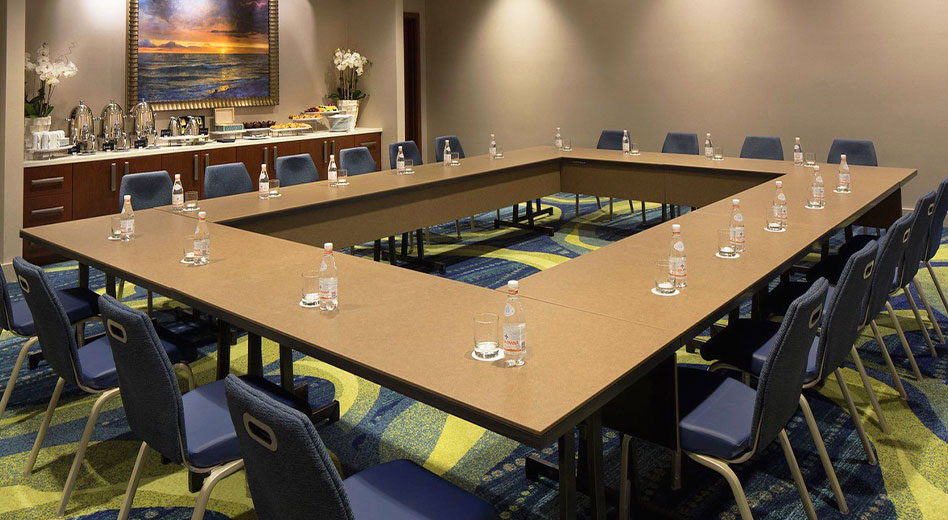 Staff favorites include MityLite's linenless tables (Madera Pro and Reveal tables), which complement the modern, ocean-inspired décor. "I love the linenless look of MityLite tables," says Justin. "I can't stand linens on everything, especially for meetings. Having linenless tables gives us a distinctive look. Not a lot of hotels have gone to that look yet, at least not in this area, so it's nice to be different and not use the skirting and all the other stuff."
"I love the linenless look of MityLite tables."
Opal Sands' Events Team likes the way MityLite products are easy to set up and take down. "We like the 6-foot tables that have the fold down modesty panel for conference setups," Justin says. "We use the MityLite cocktail tables for banquets. They're easy to adjust and turn into a low boy or a high boy. And the ABS Rounds—they're practically indestructible."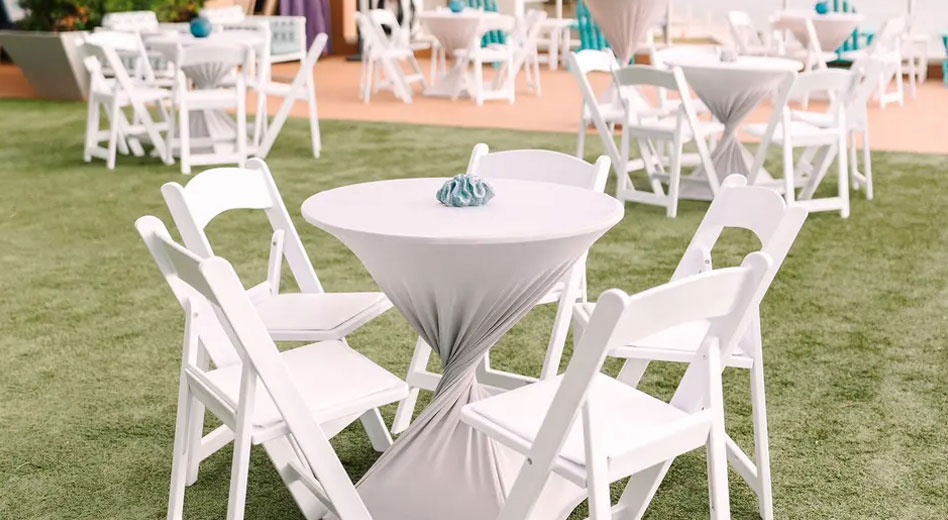 Advice to Other Businesses
With next year's event calendar already booking up fast and a hotel expansion in the works, Justin and his team are enthusiastic about all the future holds at Opal Sands. Having the right products from the start has helped them from day one.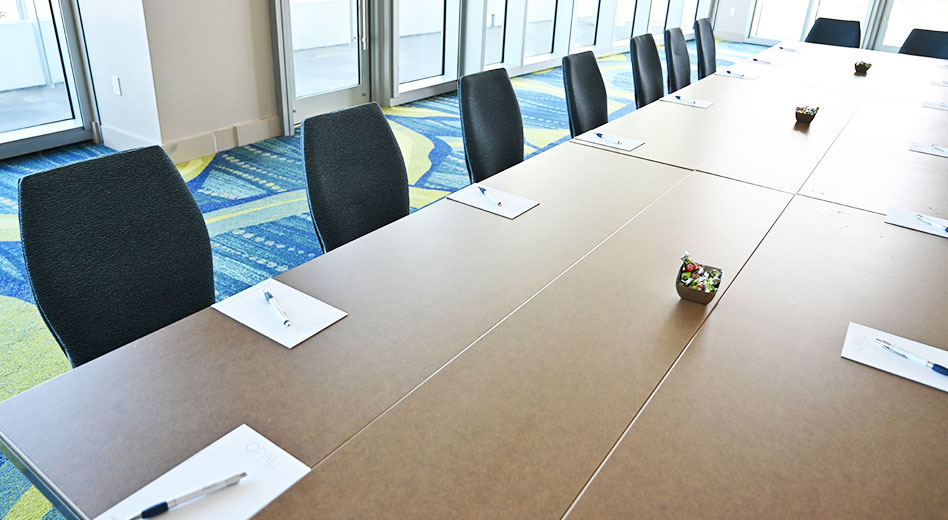 "Our MityLite chairs and tables have been great," Justin says. "We have a new tower opening, so we plan to buy more MityLite. We recommend MityLite to others, too. The Sand Pearl, our sister property, was still doing that classic old banquet style with linens and skirting for all their meetings. I recommended that they get MityLite tables and go linenless, so they've started to order some of your tables."

Products Featured in This Article