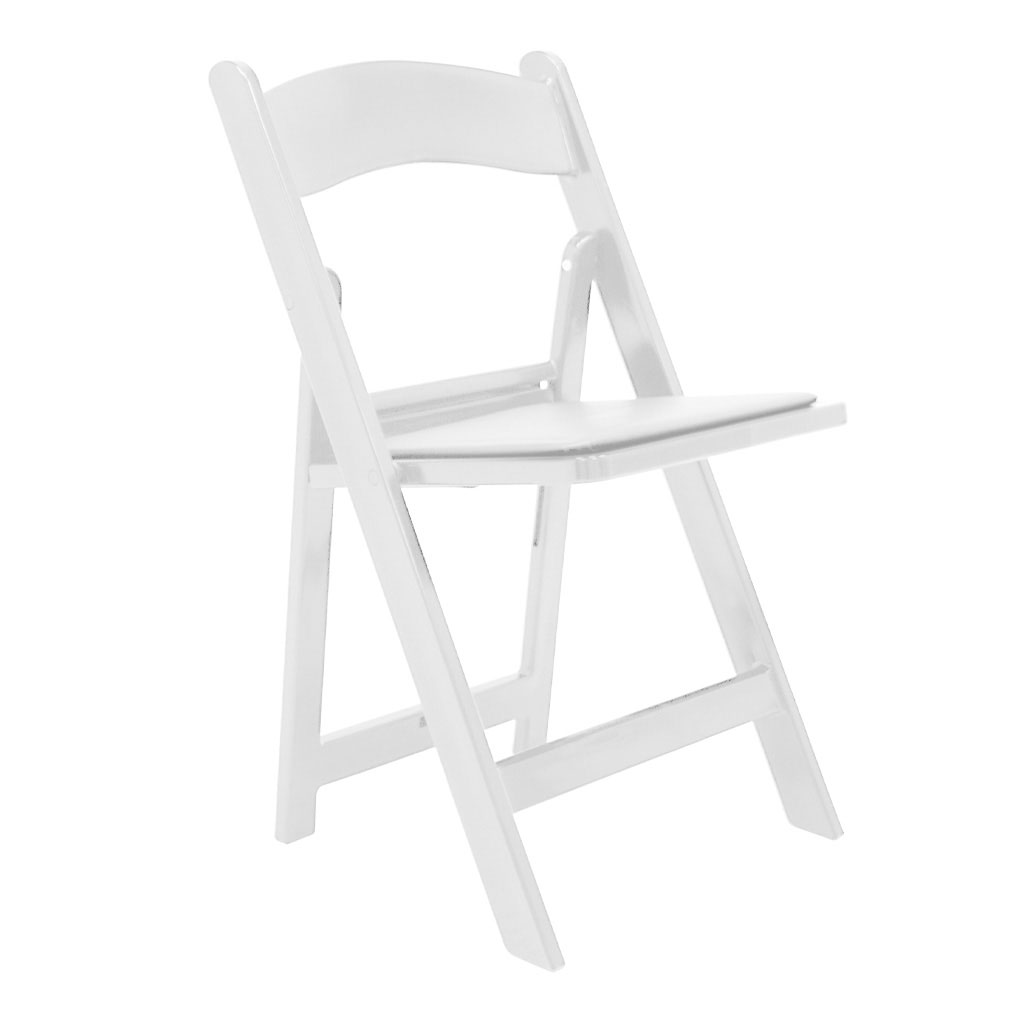 Specifications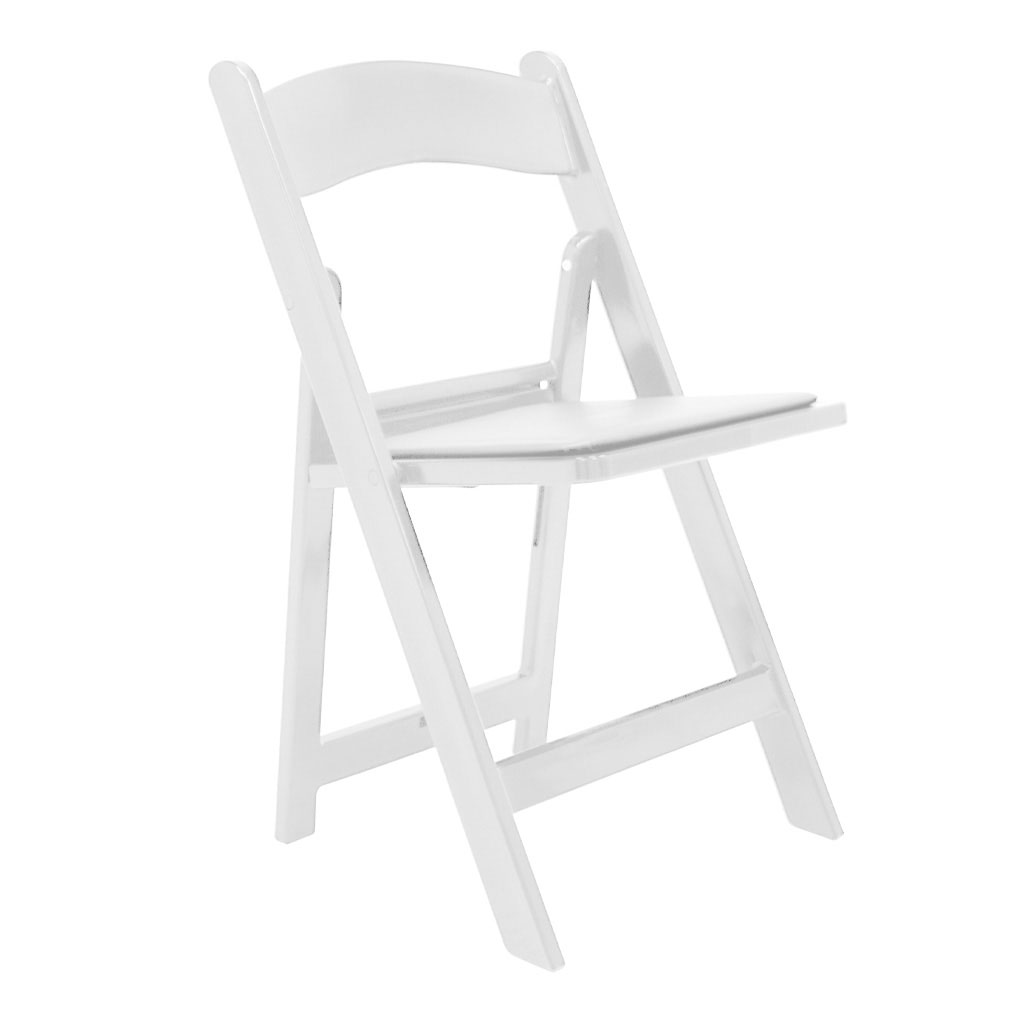 Replacement Parts
Missing glides or anything else? Just contact our Warranty Team.
Overview
MityLite's DuraMax™ Pro Folding Chair presents the classic "wedding chair" look—without the maintenance hassles of wooden folding chairs. Durable construction ensures safe and stable use for many years while its stain-resistant resin minimizes cleaning.
Benefits & Features
Strong, durable frame has a capacity up to 1,000 lbs.
UV-treated resin eliminates fading and discoloration, adding longevity
Resin wipes clean and is stain and scratch resistant
Locking device ensures user safety
3-year warranty on the frame, 1-year warranty on the upholstery
Vinyl seat is padded and available in black or white
Decoration-friendly
Thanks to our setup lock, you can reposition chairs once they're set up without the chair refolding and accidentally knocking off decorations. This is a great help when setting up weddings and formal events with heavily decorated chairs.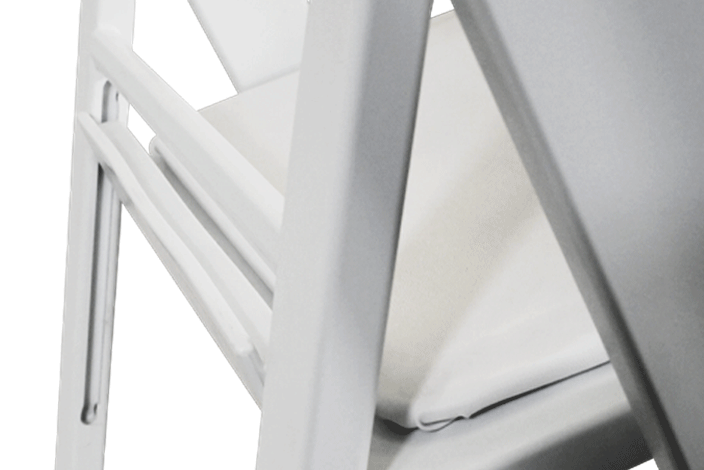 Easy-clean surfaces
Our resin chairs are stain resistant and the padded seats are made of faux leather that's water resistant and easy to clean.
Assembly & Care
Cleaning instructions
Easily clean DuraMax Pro Chairs by mixing a mild solution of soap and water, wiping it down with a cloth, and rinsing the chair with clean, plain water. Scuff marks can be removed easily using a Mr. Clean® Eraser Pad.
Compatible Carts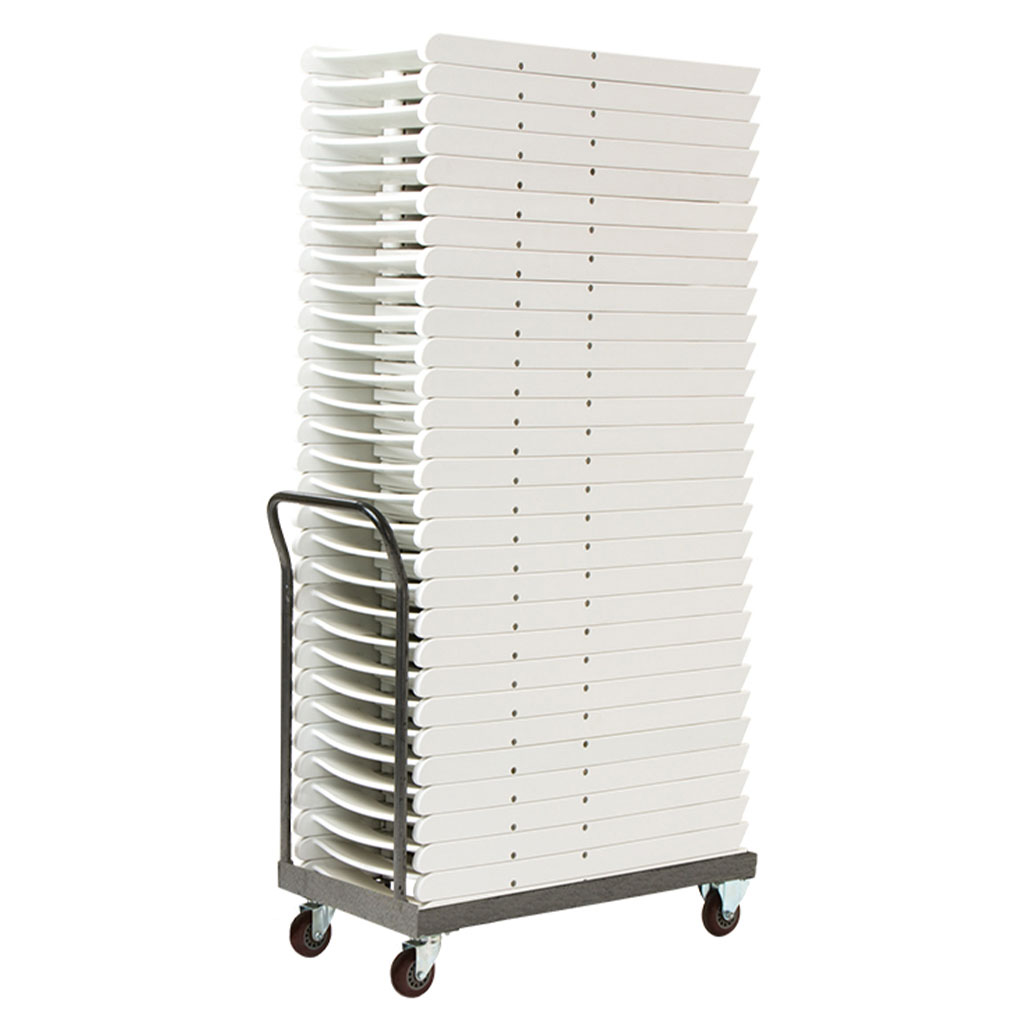 Holds 30 DuraMax Folding Chairs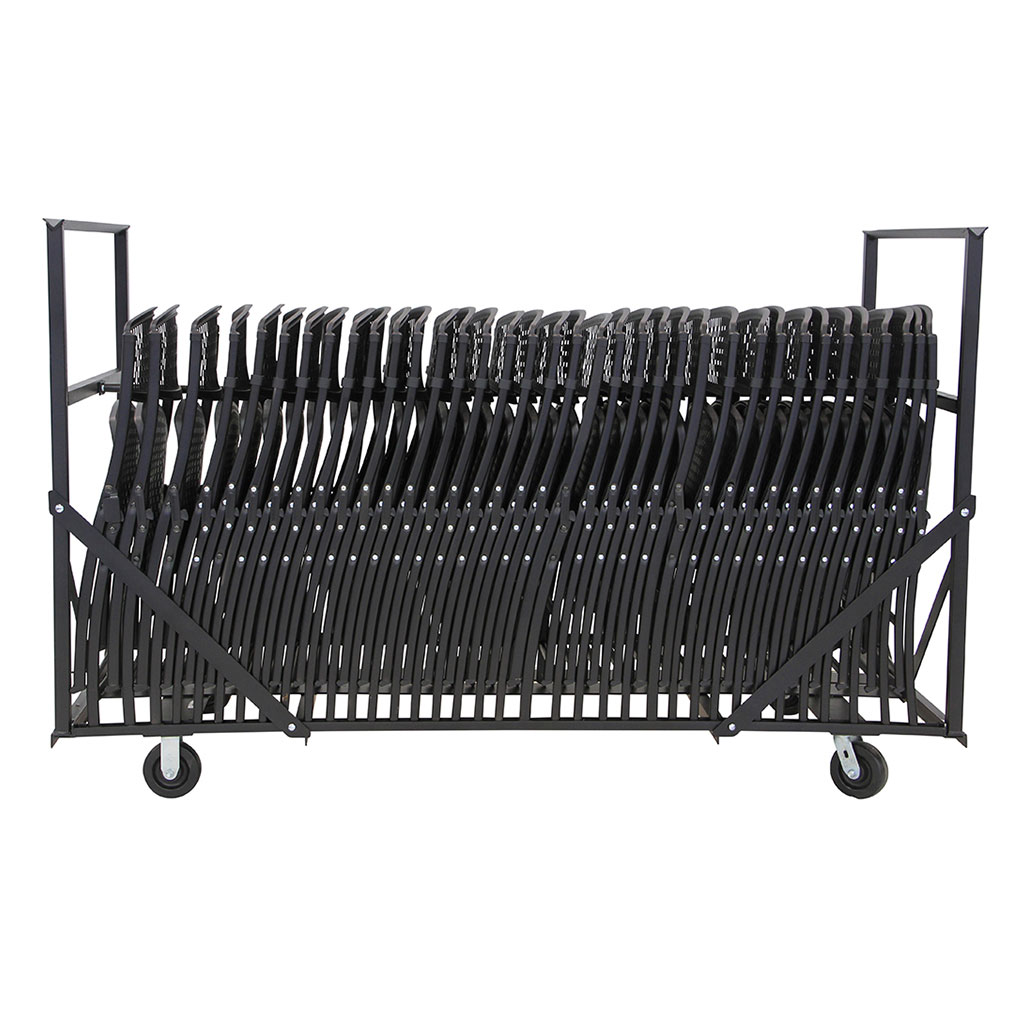 Holds 76 DuraMax Folding Chairs
Featured Blog Posts
November 7, 2023 - 9 min read
Related Products