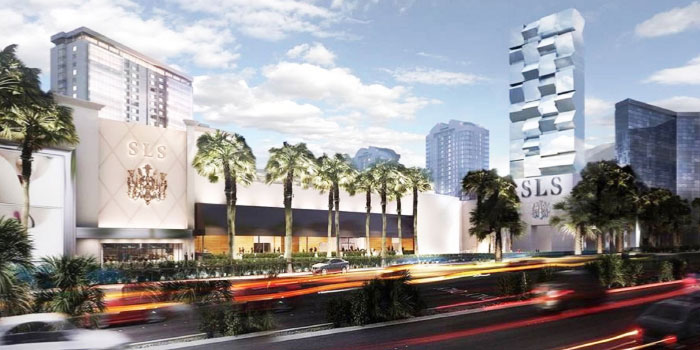 A partnership with designers to curate the perfect chair for SLS Las Vegas
The SLS Hotel & Casino® represents the culmination of a three-year, $415 million renovation on the site of the legendary Sahara Hotel & Casino, located at the North-end of the Las Vegas Strip. As an SBE Entertainment property, the SLS Hotel presents a modern aesthetic through an appealing combination of style, luxury, service, and creativity.
The Challenge
Every detail throughout the property thoughtfully reflects the signature SLS luxurious and iconic style. This vision is extended across 30,000 feet of dedicated meeting and event space. The SLS Hotel worked with Avenue Interior Design to create a visually stunning and sophisticated property.
Crafting furniture that fits perfectly within this signature style is a challenge. SLS was looking for a banquet chair that didn't look like a banquet chair. They didn't want a tradition banquet chair that might look and feel heavy and cumbersome.
The Solution

MityLite worked in partnership with Avenue Interior Design to curate an ideal chair to fit the SLS décor. The design team created a chair model image which MityLite took to the manufacturing table. A chair sample was built, refined, and presented to SLS.
This signature chair chosen by SLS, features plush seating and a streamlined aluminum frame that met the design team's lightweight specifications. The chair is now the Royale Banquet Chair, available for purchase through mitylite.com.
In addition to the chairs, MityLite also created a new and more glamorous version of the Reveal Duo Linenless and Madera Laminate folding tables. Both tables feature a Carrara marble tabletop finish and textured silver leg frames.
How MityLite Made it Easy

MityLite met the challenge of taking a drawing of a chair model that didn't exist and manufactured a chair that fit the unique needs of the customer. The MityLite product design team was in constant communication with the teams from Avenue Interior Design and SLS.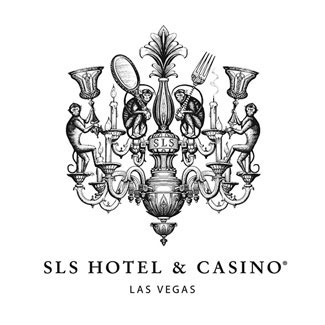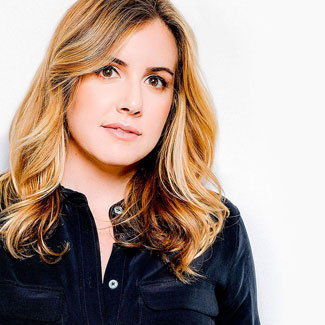 "Ordering from a catalog is often the easiest, but from a design perspective, having the flexibility to design what you want is always the best. The process was very easy and seamless."

—Ashley Mahan

Co-Founder, Avenue Interior Design
Products Featured in This Article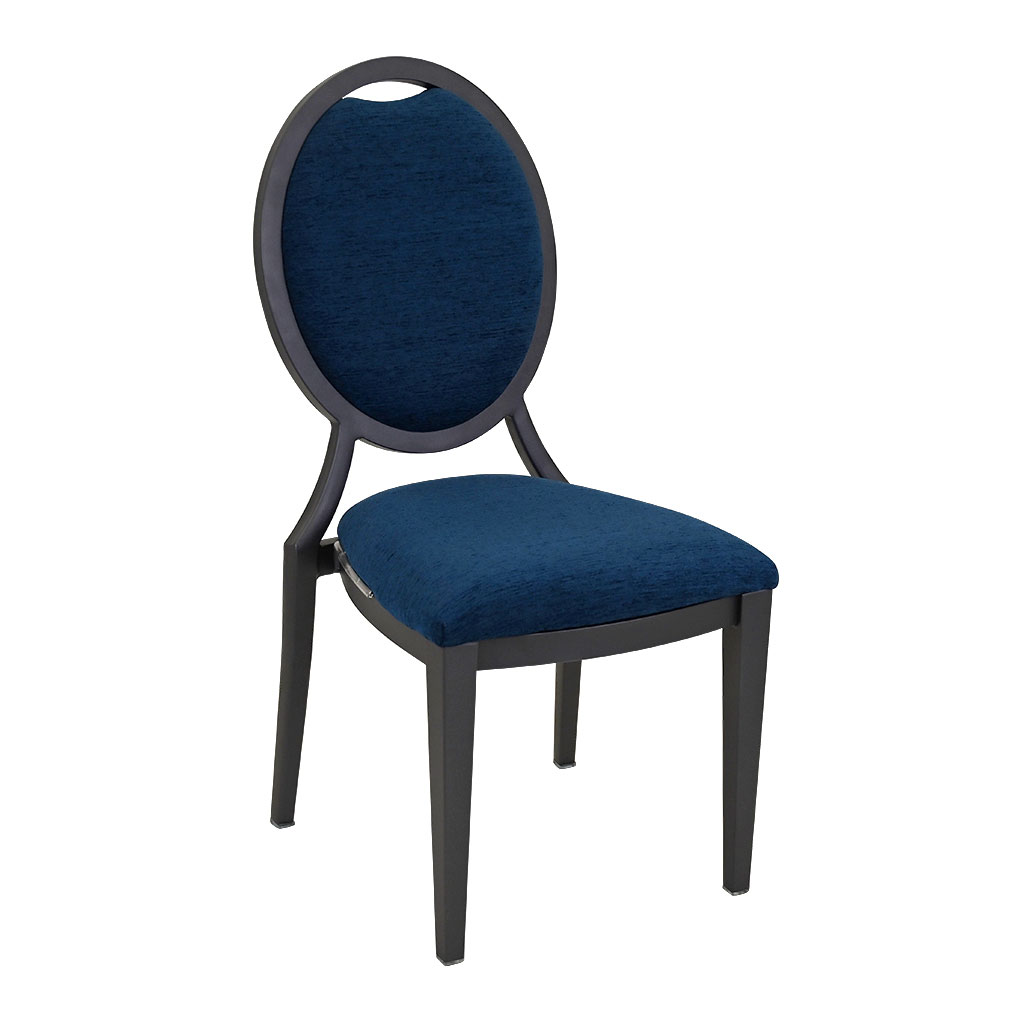 1 Chair Back Style, 2 Chair Height