Specifications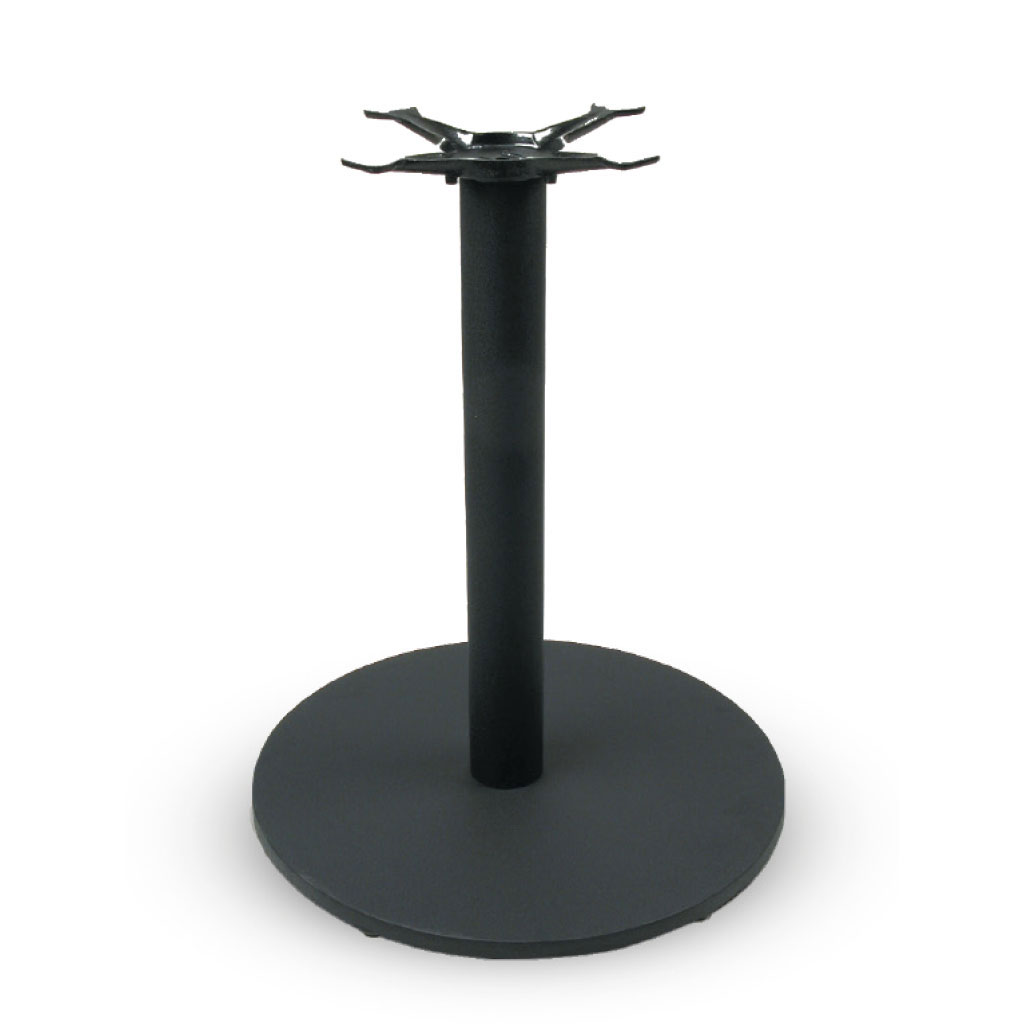 Replacement Parts
Missing glides or anything else? Just contact our Warranty Team.
Overview
Create sturdy restaurant tables with MityLite's Standard Round Table Base. It is constructed of steel and is powder coated in black. This restaurant table base features a labor-saving round top plate which keeps your table sturdy without the need to retighten.
Benefits & Features
Frame, column, and base plate made of steel
Entire base is powder coated in black
Welded steel top plate that will remain sturdy for years to come
Adjustable plastic floor glides
Select from standard table height or bar height
Indoor use only
Assembly & Care
Assembly instructions
Follow assembly instructions provided with purchase to screw tabletop into base.
Cleaning instructions
Clean surfaces with a soft cloth or sponge and avoid using anything harsher than a natural bristle brush. Normal maintenance can be done by using a mild detergent (pH 5 to 8) or other appropriate cleaning product followed by wiping down with a soft cloth and clean water.