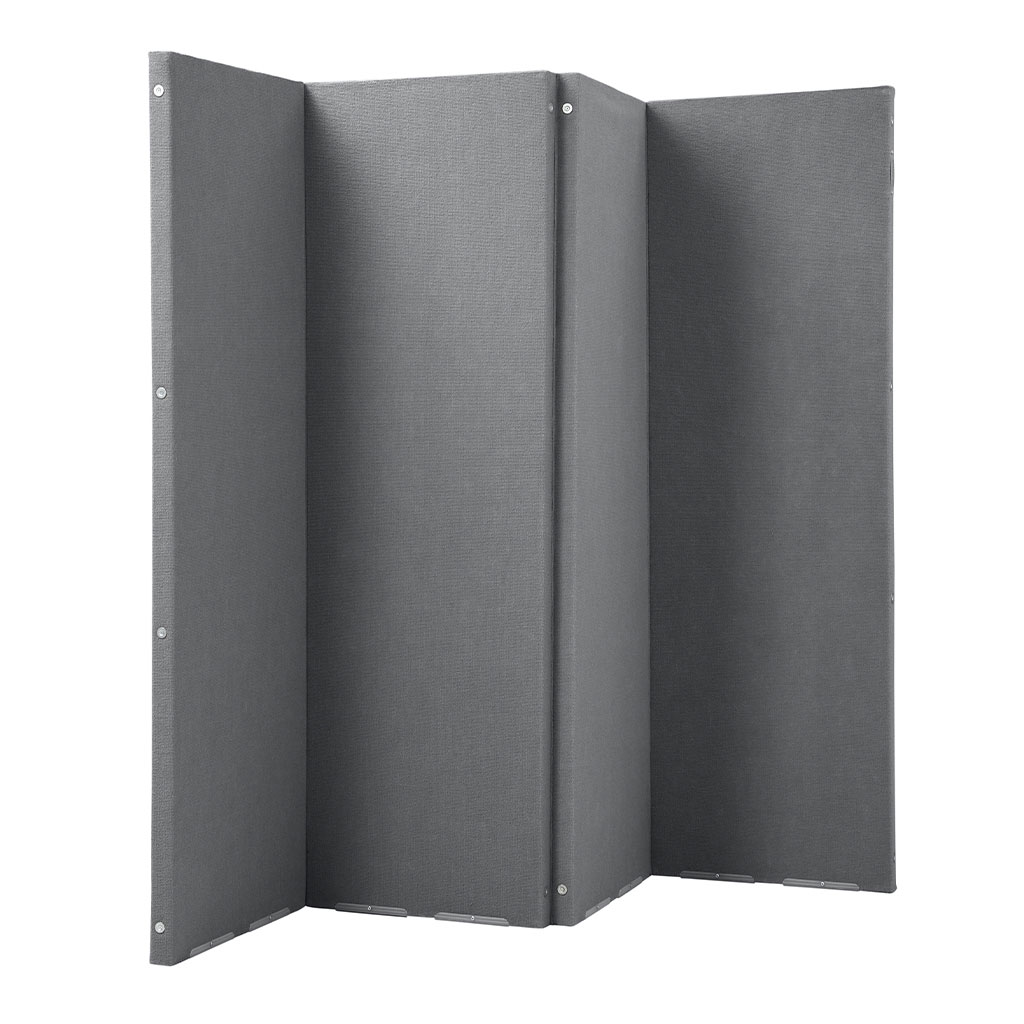 Specifications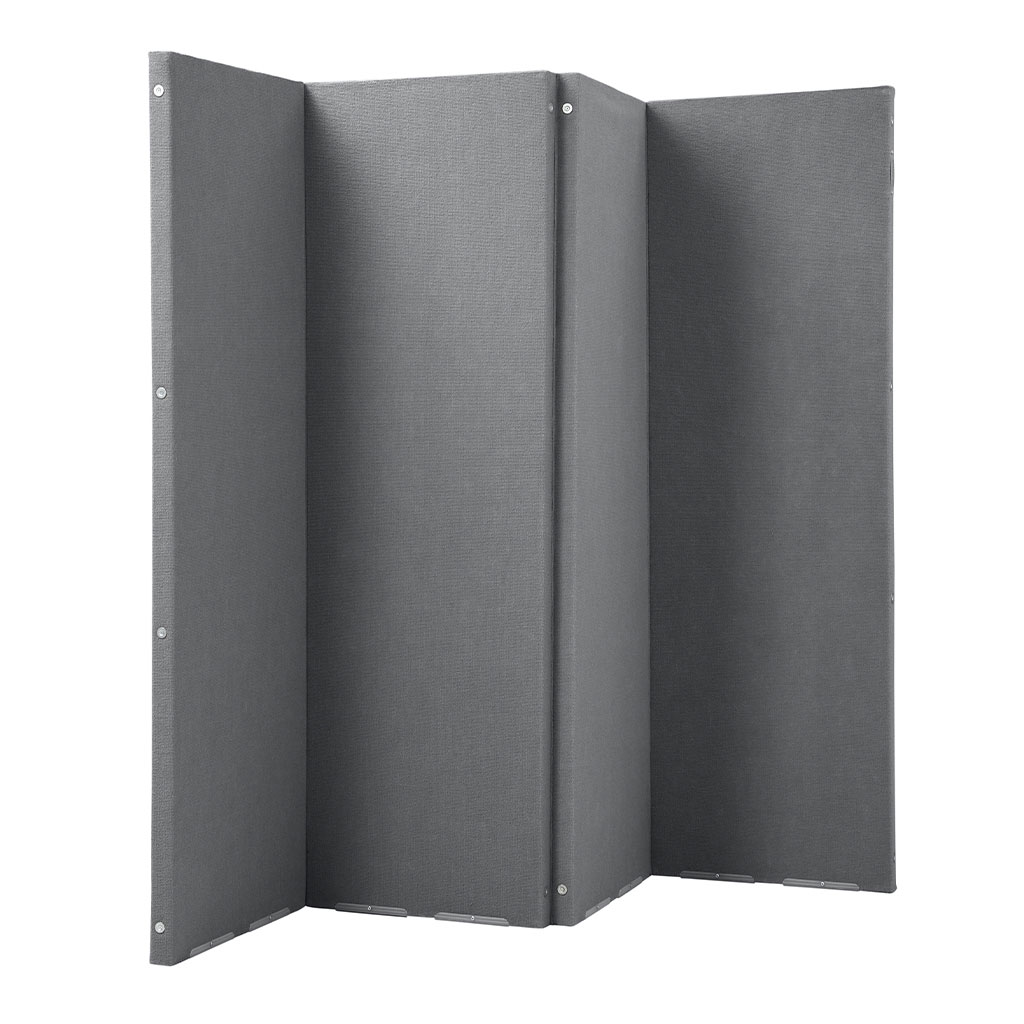 Replacement Parts
Missing glides or anything else? Just contact our Warranty Team.
Overview
The Accordion Partition features movable walls that create privacy and reduce sound. Made from recyclable fabric and a low-density polyethylene foam core, these partitions are lightweight, durable, and acoustically absorbent. Independent laboratory tests indicate that the Accordion Partition absorbs 80% of human voice frequencies, while residential interior walls only absorb 30%. This "self-healing" wall is also ideal for tacking and is Velcro® compatible due to its excellent pill/fuzz resistance.
Benefits & Features
Doors provide unparalleled arrangement and flexibility
Easy-to-use folding hinges
Powerful 20-pound rare earth magnets connect the panels
Acoustical ribbed fabric is 2-inches thick to absorb sound
End runners made with high-density polyethylene
3-year warranty
Assembly & Care
Cleaning instructions
Quickly treat stains with non-chlorine bleach or by using cleaning agents such as Resolve™ and a damp cloth. Spray the cleaner on the soiled surface and gently rub the stain out.
Stacking & Storage
Store the partition panels upright. Avoid placing excessive weight on panels if they are stored flat and never place magnetic ends near electronic devices such as computers, televisions, and monitors.
Related Products
3 Partition Lengths, 3 Partition Heights