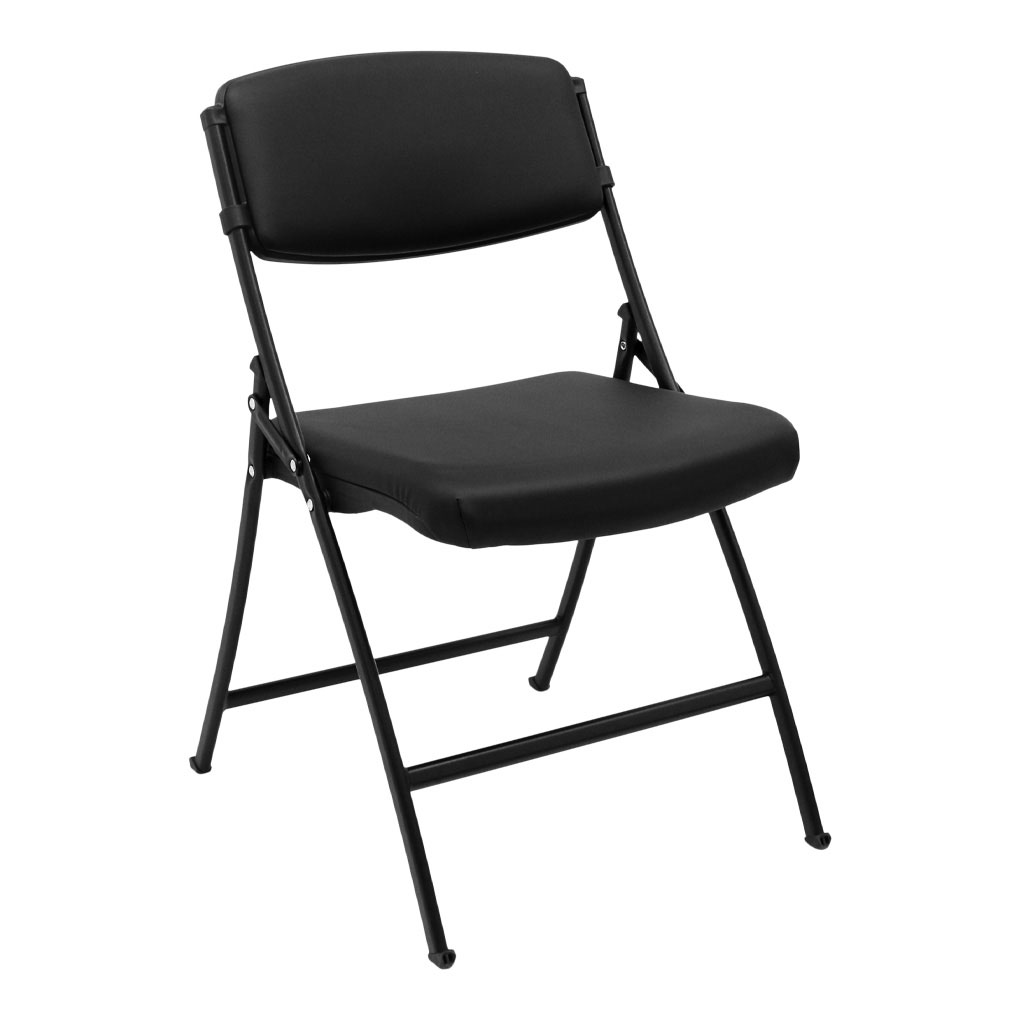 Specifications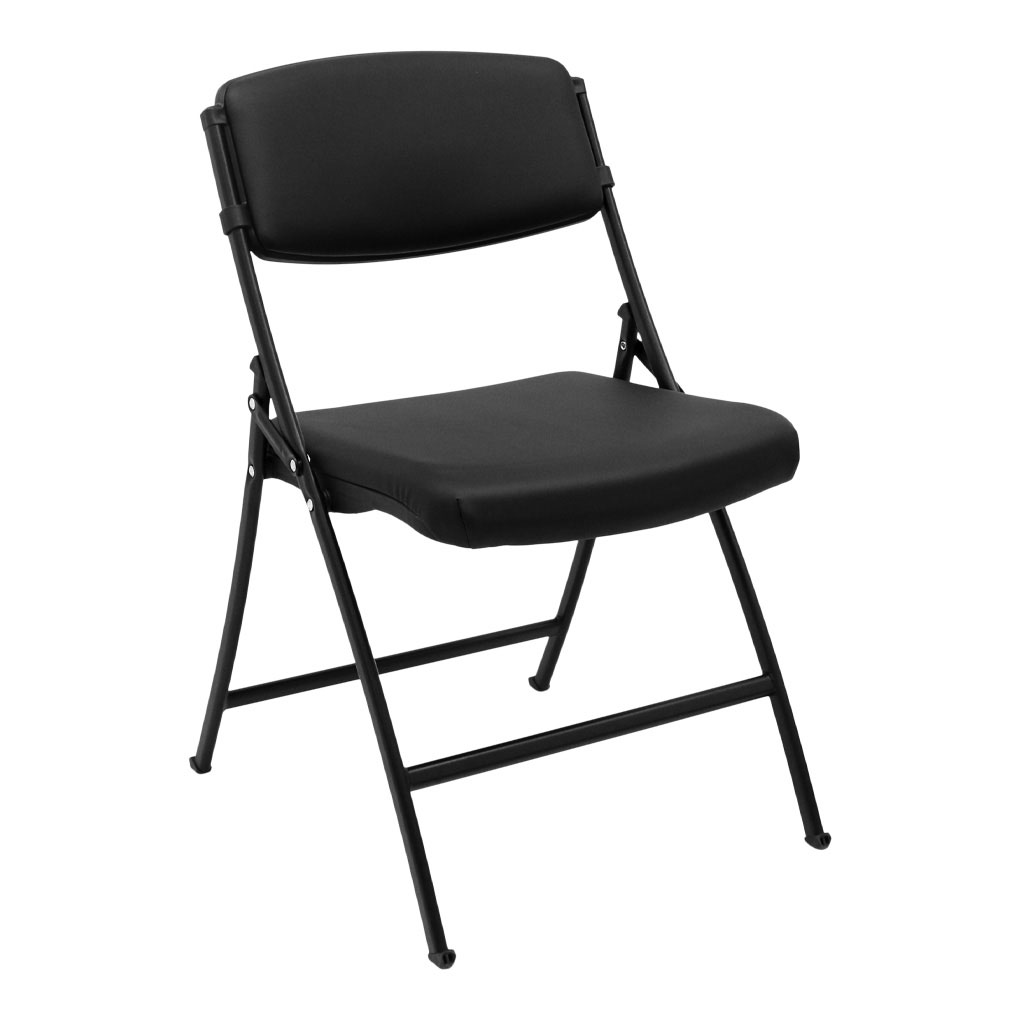 Replacement Parts
Missing glides or anything else? Just contact our Warranty Team.
Overview
The FlexOne LX® Folding Chair is at the top of its class when it comes to durability, strength, and comfort. The FlexOne LX delivers an excellent seating experience for users, with an airline-grade foam cushion seat and backrest that is molded to fit over the patented flex material. Built in the USA from high-impact steel, stain-resistant polymers, and closed-cell foam, the FlexOne LX is a luxury folding chair fit for a variety of spaces and events. Optional custom embroidery on the back of the chair takes this luxury folding chair to the next level.
Benefits & Features
Strong and durable steel frame holds up to 1000 lbs. and is wider than a standard folding chair
Airline grade foam-cushioned seat and back combine with the patented flex seat and back to provide a luxuriously comfortable seating experience for users
Four different fabric options available to choose from
Generous 12-year warranty on the frame and 3-year warranty on the seat
Customizable and unique
You can turn your guest seating into permanent advertising by having your logo or company or team name embroidered on the chair cushion.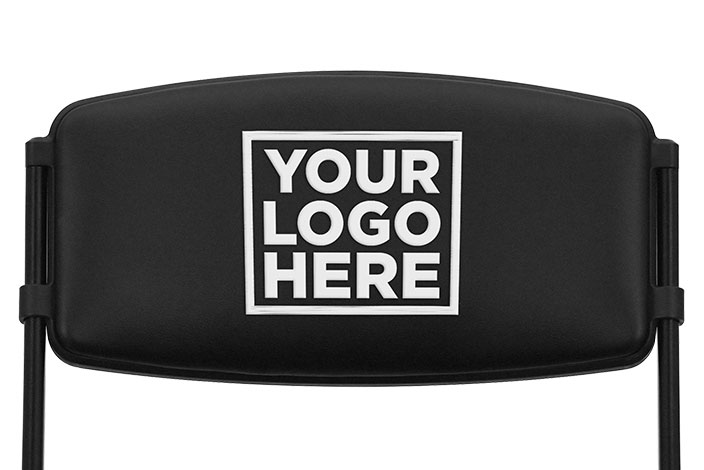 Reliable and robust
You can rest assured that these exceptional folding chairs will stand up to heavy use. Each chair is built to support over 1,000 pounds (453 kg).
Comfortable and supportive feel
Your guests will appreciate the comfort of luxury-grade foam cushions on the back and seat of this folding chair, which give ample softness while providing support.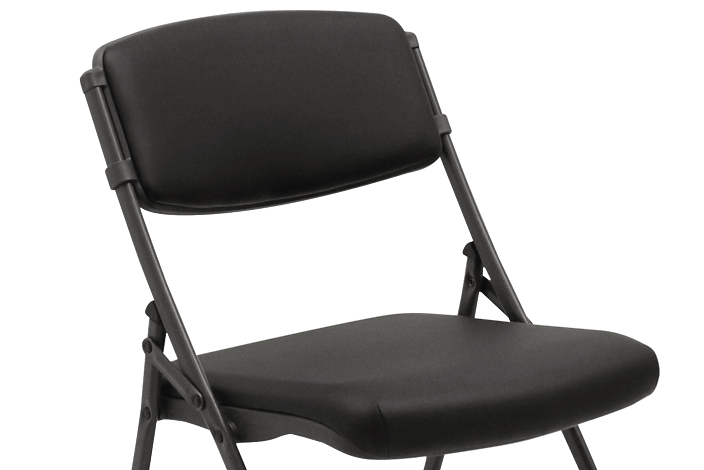 Increased safety
You can eliminate trip hazards with interlocking metal ganging, which attaches chairs into perfectly straight rows.
"We rely a great deal on MityLite equipment with our many activities that need tables, chairs, and carts. The custodians really appreciate the carts, which come in handy with moving tables and chairs constantly.
I've been working with MityLite for a long time. All the tables in our facilities are MityLite."
John King Service Area Manager, City of Dallas, Park & Recreation Department
Assembly & Care
Assembly instructions
No assembly required.
Optional Wall Mount with minimal assembly required. It easily attaches inside closets, on the backs of doors, or anywhere else that's out of the way. Offers storage for 2 FlexOne folding chairs.
Cleaning instructions
Use a soft, damp cloth with soap and water to easily clean powder-coated steel frames. Mix water with a mild household detergent and wipe down the backrest with a cloth. To clean vinyl upholstery use a solution of 10% bleach mixed with 90% water and wipe it down with a cloth.
Compatible Carts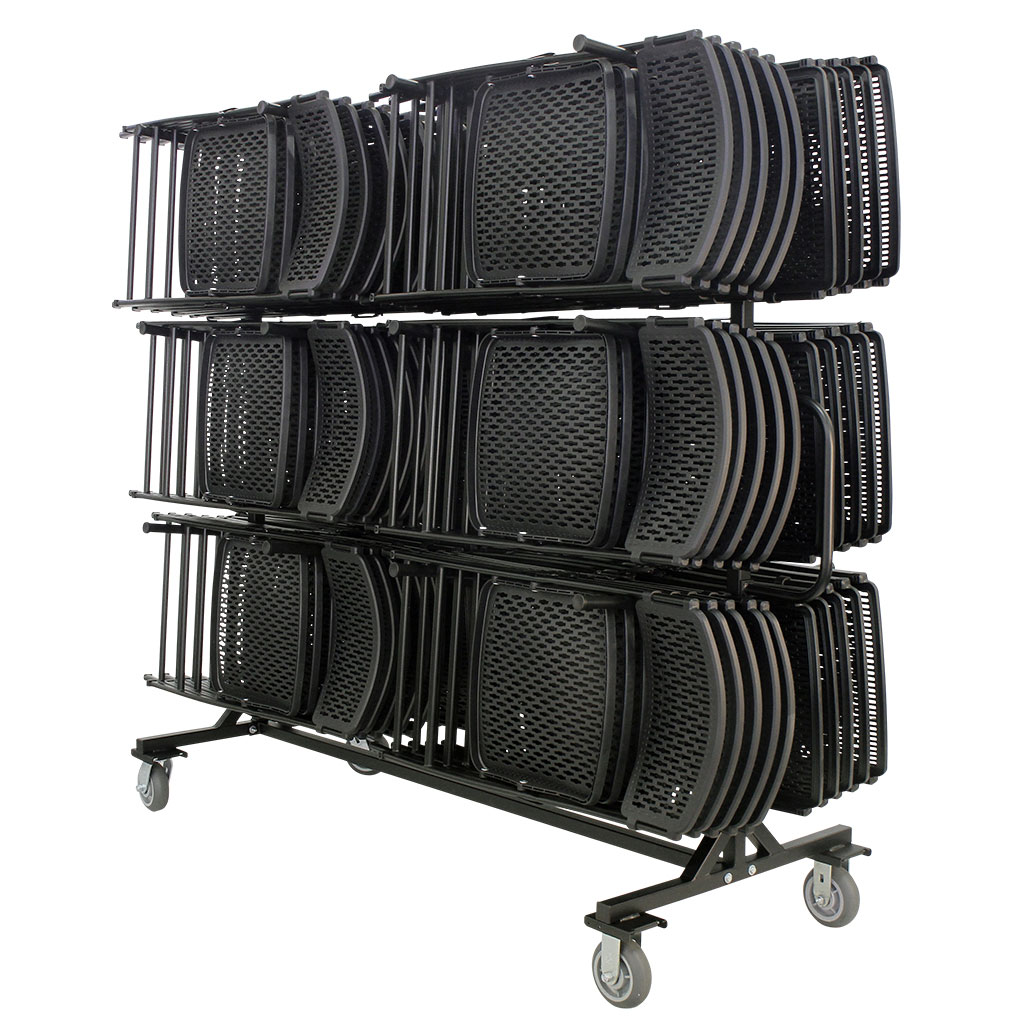 Holds 36-72 FlexOne LX Folding Chairs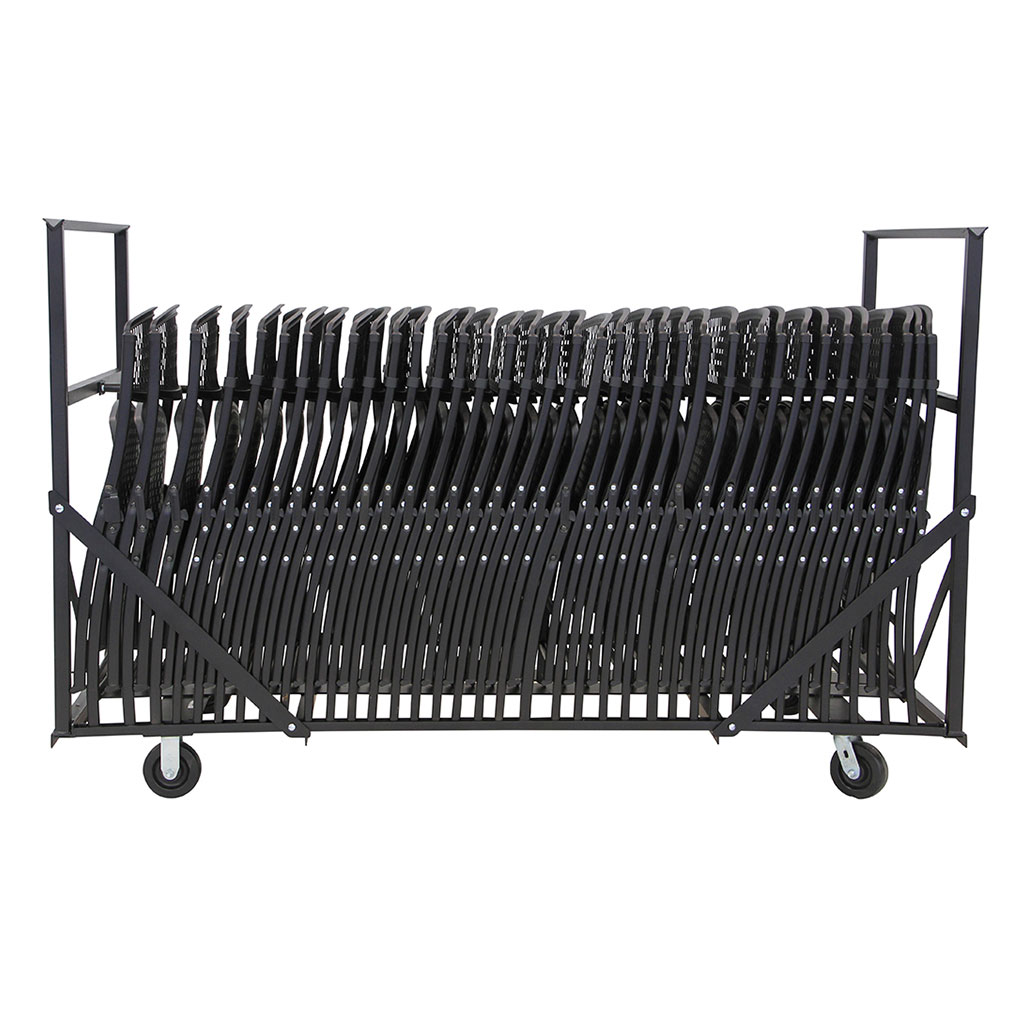 Holds 64 FlexOne LX Folding Chairs
Related Products