Specifications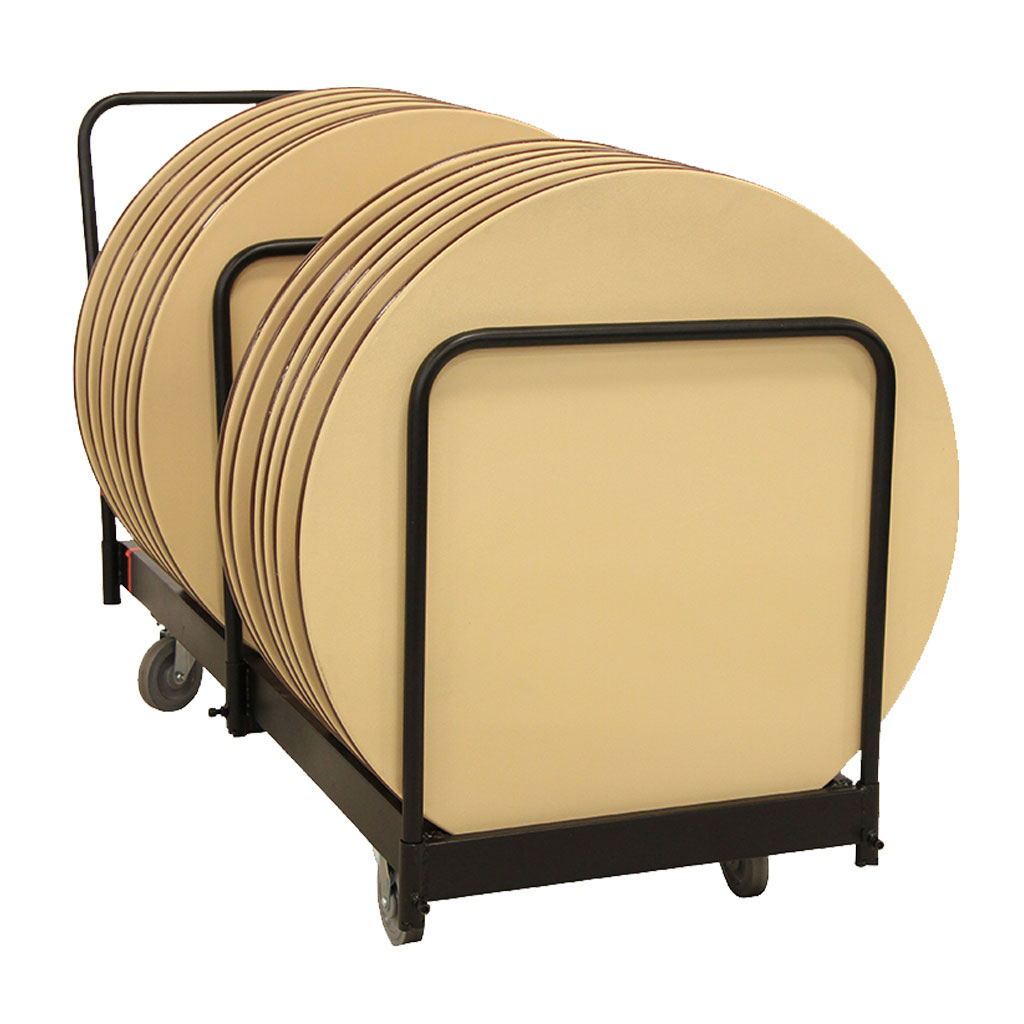 Compatible Products
Holds 20 ABS Cocktail Round Tables (24", 30″, or 36″)
Replacement Parts
Missing glides or anything else? Just contact our Warranty Team.
Overview
The CT Cart – Small is designed to hold up to 20 small round tables stacked on edge. You can steer the cart easily with the handle located at the swivel caster end of the cart. The cart area features a middle support bar which separates the tables storage area into two sections of 10, so that partial loads can be safely maneuvered around with ease.
Benefits & Features
Durable powder-coated steel frame
Easy to handle, move, and store
Non-marring wheels and casters
Holds 20 tables
Assembly & Care
Cleaning instructions
Clean surfaces with a soft cloth or sponge and avoid using anything harsher than a natural bristle brush. Normal maintenance can be done by using a mild detergent (pH 5 to 8) or other appropriate cleaning product followed by wiping down with a soft cloth and clean water.
Related Products