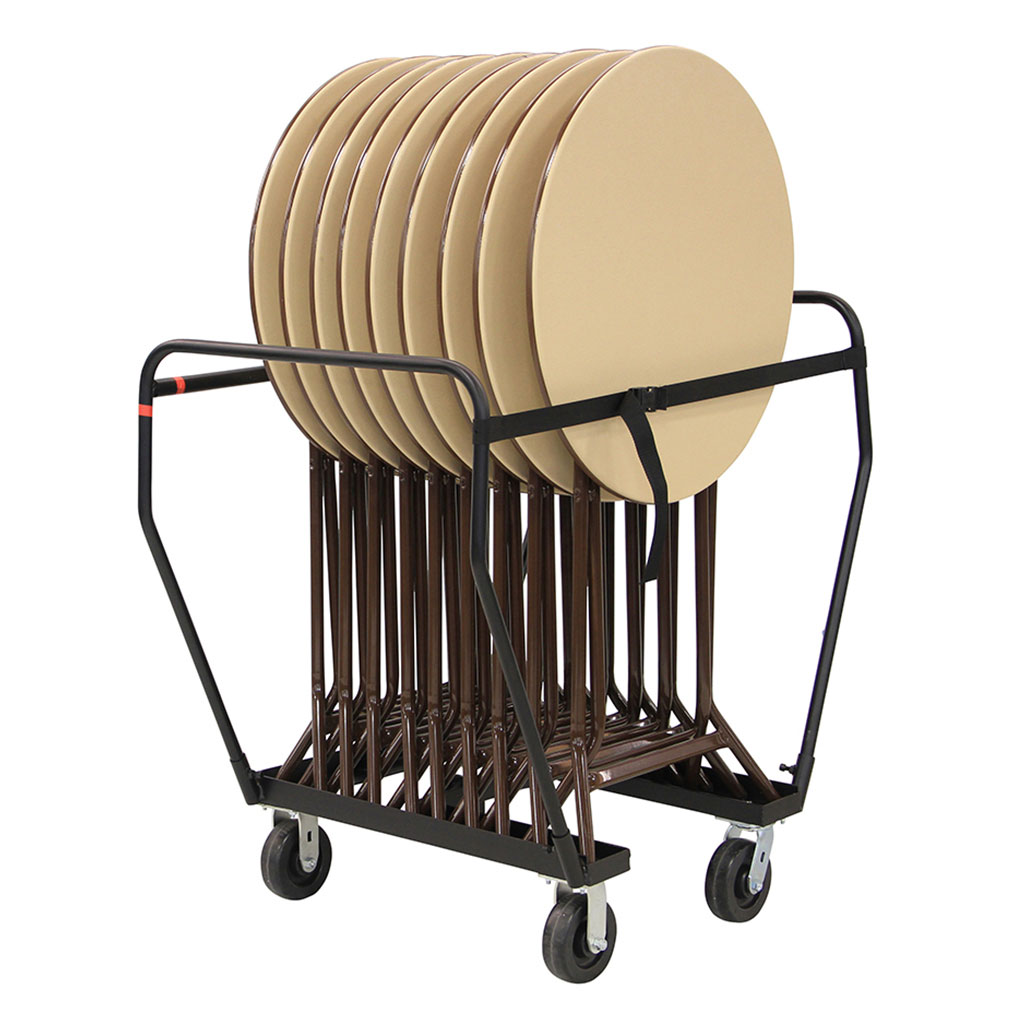 Specifications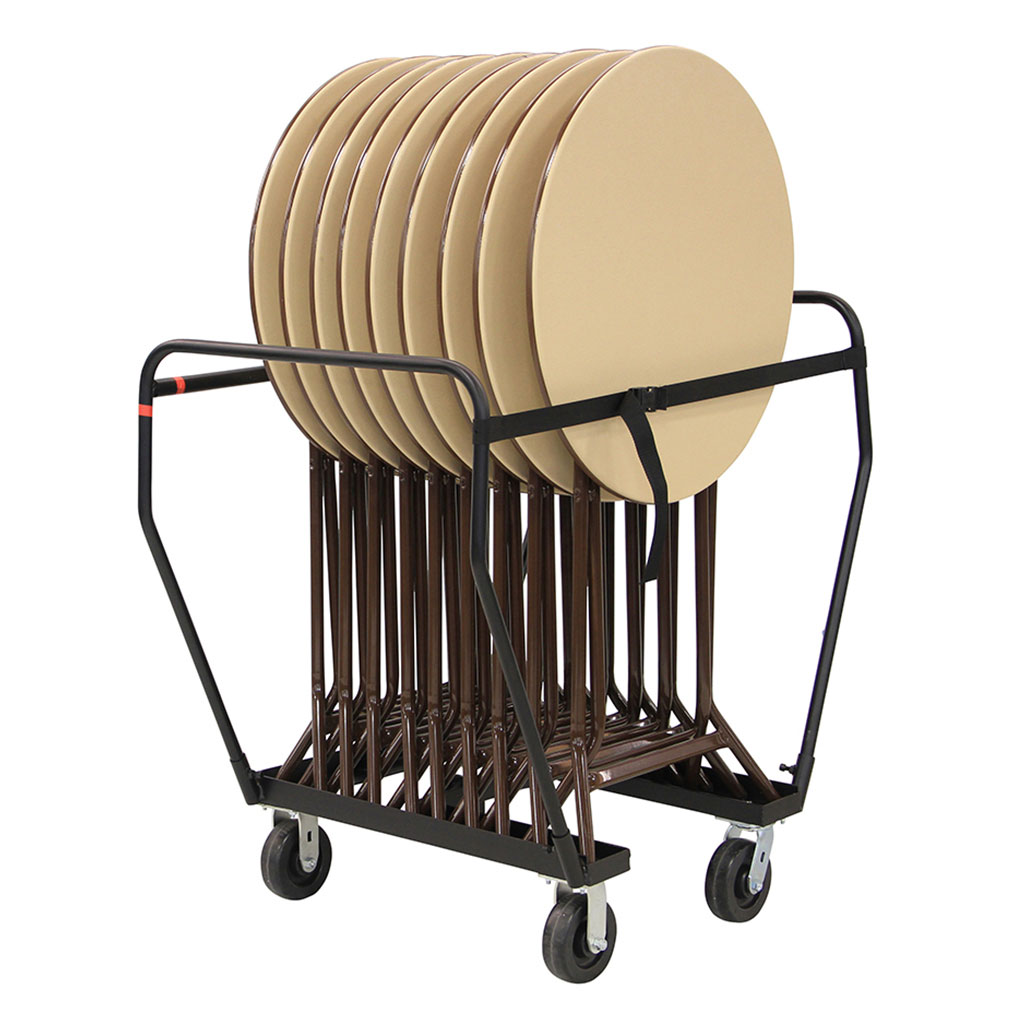 Compatible Products
Small Cart Size
Holds 9 ABS Xpediter Tables (36″ or 30″)
Large Cart Size
Holds 8 ABS Xpediter Tables (48″ or 42″)
Replacement Parts
Missing glides or anything else? Just contact our Warranty Team.
Overview
The CT Cart — X Leg is designed to be used with MityLite's Xpediter™ table series, convenient and portable flip-top round tables with a carrying handle. Both carts have casters for easy mobility and storage.
The CT Cart – Small X is designed to hold up to 9 small Xpediter tables that are size 30" to 36".
The CT Cart – Large X holds up to 8 large Xpediter tables with a 42" to 48" tabletop.
Benefits & Features
Durable, powder-coated steel frame
Easy to handle, move, and store
Non-marring wheels and casters
Holds 8-9 tables
Assembly & Care
Cleaning instructions
Clean surfaces with a soft cloth or sponge and avoid using anything harsher than a natural bristle brush. Normal maintenance can be done by using a mild detergent (pH 5 to 8) or other appropriate cleaning product followed by wiping down with a soft cloth and clean water.
Related Products