Specifications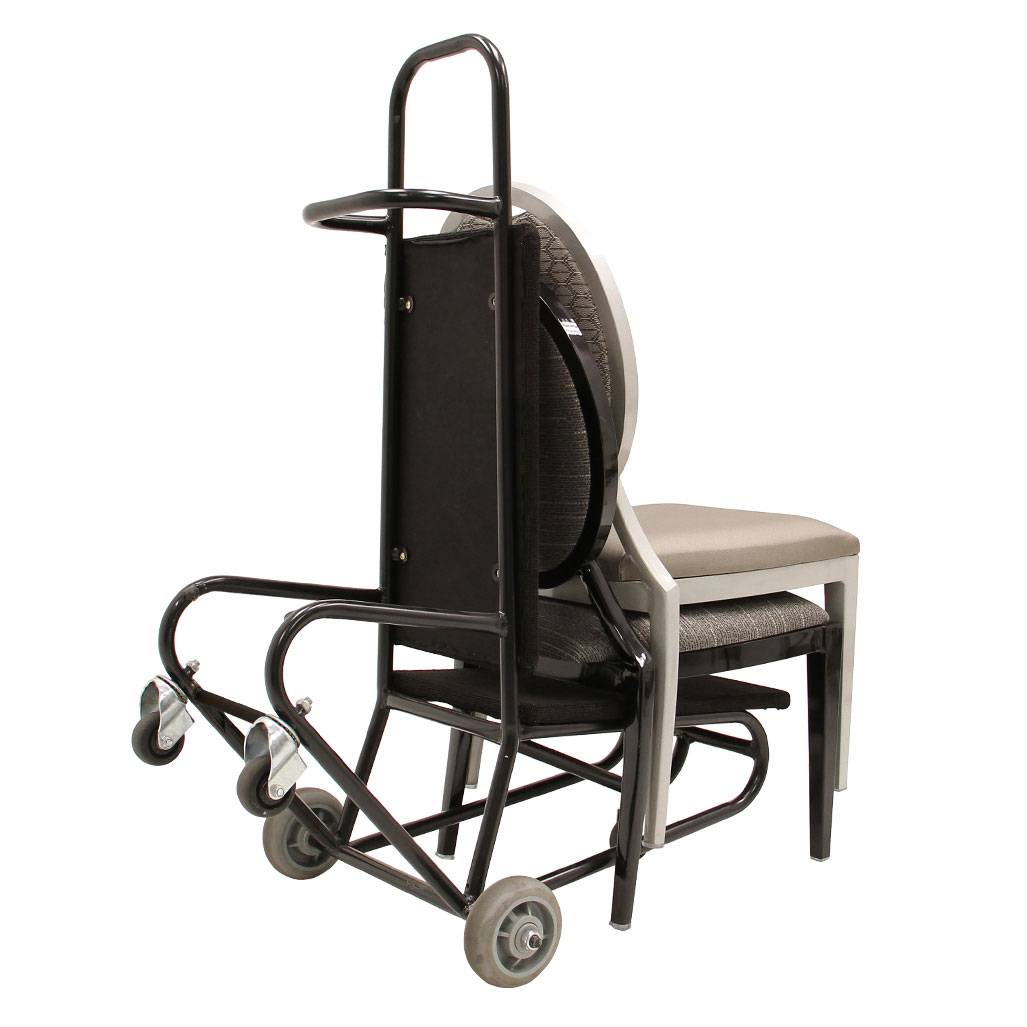 Replacement Parts
Missing glides or anything else? Just contact our Warranty Team.
Overview
The Comfort Seating RS Cart is a durable, heavy-duty cart specially designed to safely transport specific MityLite banquet chairs. It features a carpeted plywood base that protects chairs and fabrics during transit. This chair cart can hold up to 6 chairs of the following models: Royale, Capital, Ashlar, Lunette, and Arris. It is ideal for moving stacks of chairs from room to room or throughout your facility.
Benefits & Features
Heavy-duty cart specially designed to transport select MityLite banquet chairs
Carpeted plywood frame protects high-end banquet chairs during transit
Holds up to 6 chairs
Perfect for tight storage spaces
Easy-load design
Steel frame made of 1″ round 14-gauge tubing
Compatible Products
Holds 6 Arris Banquet Chairs
Holds 6 Ashlar Banquet Chairs
Holds 6 Capital Banquet Chairs
Holds 6 Lunette Banquet Chairs
Holds 6 Royale Banquet Chairs
Assembly & Care
Cleaning instructions
To clean, periodically wipe down the frames with a light solution of soap and water or non-caustic cleaning agents to remove surface dirt and perspiration residue. Use a standard cleaner to disinfect but avoid ones that are abrasive as that can erode some powder-coated finishes.