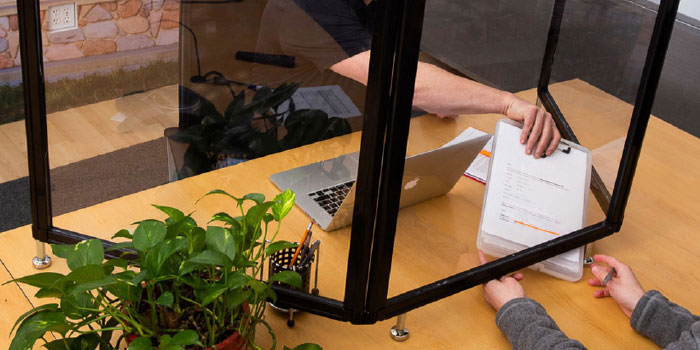 Protection Shields can help you do business while preventing the spread of germs
In this new normal, it's important to have safety barriers in place to protect customers and employees. Protection Shields or countertop barriers are now needed by all businesses that work with the public.
In this post, Vice President of Research & Development for MityLite, Spencer Posey, provides insight into our new product line and the role Protection Shields play in a world with dangerous and highly contagious coronaviruses.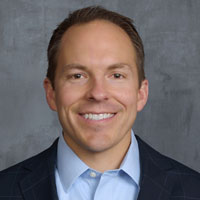 The new Protection Shields are a variation from the tables and chairs typically offered by MityLite, but we believe we are looking at a new normal for our business partners in every industry. Get all the latest need-to-know details about our newest product line with this shareable pdf.
What led MityLite to develop this product?
In order to survive, businesses need to continue operating while keeping their employees and customers safe. Shields provide a great solution. And, that is really what we do at MityLite. We provide solutions to help our business partners operate more efficiently so they can serve their customers. In that way, this product line fits nicely with products we offer.
How do you think these shields will help businesses operate more efficiently?
The shields provide a practical barrier or sneeze guard that makes business transactions easy while helping employees avoid direct contact with customers. Barcodes can be scanned directly through the shield. There is also an opening at the bottom for the transfer of small items, papers, etc. The size of the opening can be reduced or enlarged as needed by adjusting the legs. There is also a model that includes a larger cut out.
How do the shields keep employees and customers safe?
With these acrylic shields, employees can see customers and communicate easily through the shield, but there will not be a transfer of germs through things like sneezing and coughing. According to the CDC, a sneeze can spread germs as far away as 6 feet. Also, the shields are easy to clean with wipes, bleach, and common disinfectants.
Are these shields easy to use and set up?
Yes, they are! They only weigh weigh 5 to 24 pounds, depending on the model. The sturdy design is not easily tipped over and there is an option to use screws or adhesive strips for added stability. However, unlike other shields on the market, you do not have to screw these into the countertop or hang them from the ceiling. They are designed to be set easily on a surface. You can also set different leg heights to adjust the size of the open space under the shield or purchase the options with a cutout.Plus, the two larger models are completely collapsible to a single piece that is only 3 inches thick. This makes the shields easy to move and store.
What about the lead time?
Like most MityLite products, these shields are manufactured in the USA, which means they are made right here by American workers. In addition, there is zero freight cost for shipping inside the continental United States.
Is there a good warranty?
These shields have a 1 to 3-year warranty, which is better than most models offered by competitors.
I know pricing can be complicated. What can you tell us about that?
These shields range in price from about $86 to just over $700, depending on the model and features. A MityLite Sales Representative can breakdown the cost associated with different products and features. The price is very competitive from what we have seen in the market. Plus, we don't charge shipping inside the contiguous United States.
What if a customer needs a shield, but the models we offer do not work for their needs?
It is not a problem. We can typically customize a shield that fits their needs from different dimensions to sizes of openings, etc. This depends on the model.
Is there anything else you think businesses who are interested in the shields should know?
I also want to let people know the shields arrive completely assembled. On the Framed Countertop Single Shields, the customer just must attach the base plates. Our hope is that customers can use these products to quickly and safely get their operations up and running—and stay running!