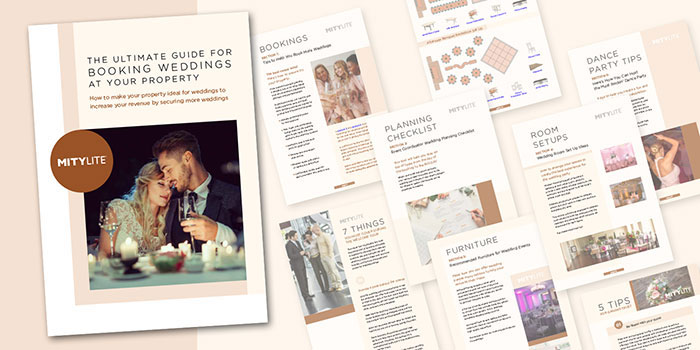 This FREE Guide will help you make your property ideal for weddings to increase your bookings
Hosting weddings is a multi-million-dollar business, and your venue deserves to have a piece of the pie. What is the key to beating out the competition and booking more weddings?
This FREE Guide will provide tips and resources to give your property a leg up and make it more likely that wedding parties will choose your venue for the big event.
The Guide includes a wedding coordinator checklist, a list of the 7 most important things to cover during the initial tour with the wedding party, unique room setup tips, and much more.
If you can successfully book more weddings at your property, you will bring in an exceptional amount of revenue each year.
Don't wait to learn these helpful tips and begin using these resources.
Free Resource to Help Your Venue Book More Weddings
We Value Your Privacy