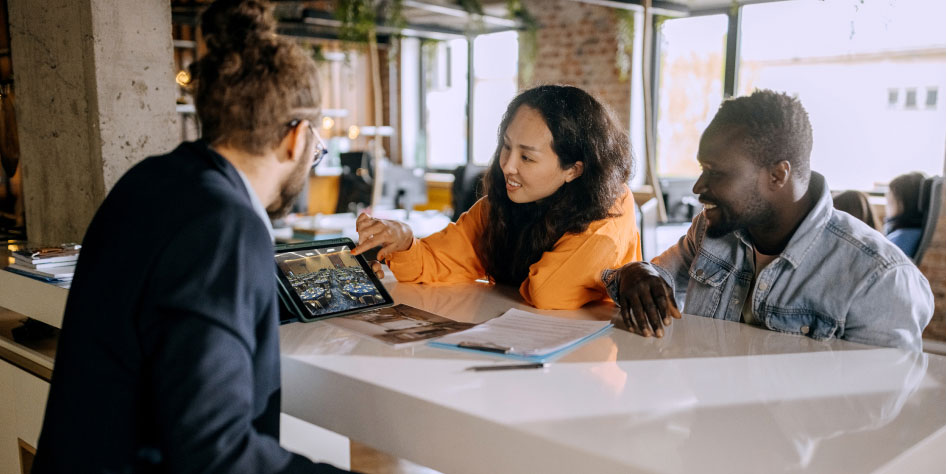 A lot goes into planning a well-organized event. You must account for schedules, guests, speakers, food, and entertainment. However, have you thought about the event space furniture you will use to conduct a successful gathering? The furniture you provide can make or break the success of events held at your facility, and your ability to book more events. 
As you will learn in this blog, quality furniture can enhance the overall design and feel of your gathering. More importantly, the right furniture can elevate the experience for your guests. Here, we'll examine how the furniture you select can play a major role in how your event turns out. We'll also discuss what you should consider before buying contract-grade furniture for your event space.
Why Event Space Furniture Matters
Think about the last event you attended. What kind of furniture did you see? Did the selections stand out to you? Chances are, the furniture gave the event a certain feeling and style, greatly enriching the experience. Let's explore how the right furniture plays a pivotal role in your event.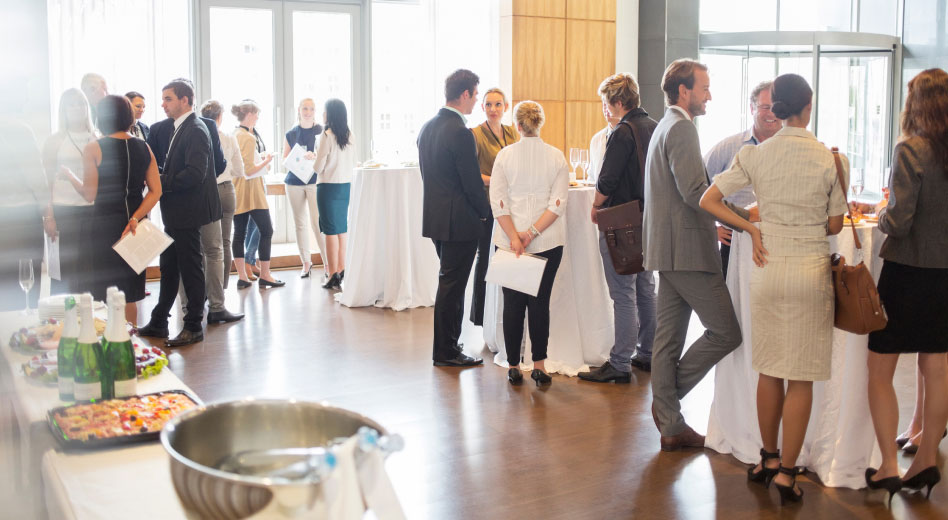 Provides a pleasant experience for guests
Comfort is everything when it comes to providing a great experience where everyone can enjoy themselves to the fullest. After all, what's better than quality furniture that elevates your event and turns it into a memorable gathering everyone talks about when it's over?
Matches the atmosphere of your event
Regardless of the type of event you host, your furniture will speak volumes about the theme of your occasion. Here's something to consider: if you're hosting a corporate gathering with business executives, then it is important to select furniture that exemplifies a business-style atmosphere, like linenless, conference-style tables.
On the other hand, if you're hosting a wedding reception, you'll want something that magnifies the joy and happiness of a special gathering, like ABS banquet tables. The important takeaway is that your furniture says a lot about the theme you want to project.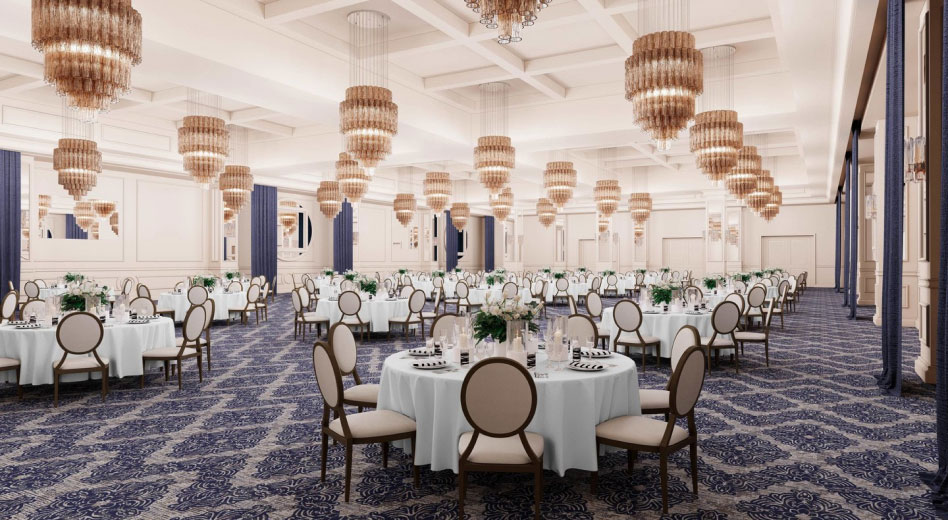 Provides more space for guests to move around
Depending on the size of your venue, adding more furniture will make it easier for your guests to move around freely and sit where they want without restraint. This is important because your attendees will want to feel they can go wherever they want without being confined to a certain area.
Flexibility in movement sparks natural conversations and promotes an enjoyable atmosphere. If you're hosting an outdoor event, consider high-quality outdoor furniture. Doing so can ensure your attendees have what they need to enjoy their time sitting down, whether they're inside or outside.
Ultimately, the right furniture for your event will elevate the gathering for everyone in attendance, present the right tone, and match the style you want as a host.
The Best Furniture for Your Events
Now comes the selection process. Which event space tables and chairs should you select?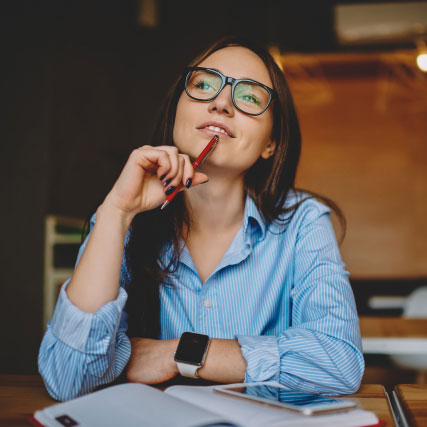 Generally speaking, you should consider five essential factors when making your choices on event furniture:
• Type of event
• Durability
• Storage
• Ease of use
• Comfort
Banquet chairs
Are you hosting multiple events each day, and need quality event space chairs that can be moved easily around your facility?
If so, then MityLite banquet chairs will serve you well. These portable and stackable chairs make them a convenient selection for events only lasts a few hours. Plus, you can easily store stackable banquet chairs between events.
Linenless tables
If you're hosting a large event with multiple meetings, consider linenless tables. These durable folding tables come with a smooth, easy-to-clean, laminate surface. They're lightweight and provide an elegant look that matches your gathering.
ABS folding tables
If you're looking for banquet tables, consider ABS folding tables.
Their durability makes them a suitable option for holding a lot of weight without worrying about damage. Because of their stain-resistant properties, there's no need to worry about spilled foods and drinks.
Cocktail tables
Are you hosting something more personal and formal such as a networking event? If so, consider cocktail tables.
These are ideal for stimulating productive discussions and establishing a lively atmosphere where attendees can interact with each other naturally. They come in several sizes and are simple to set up.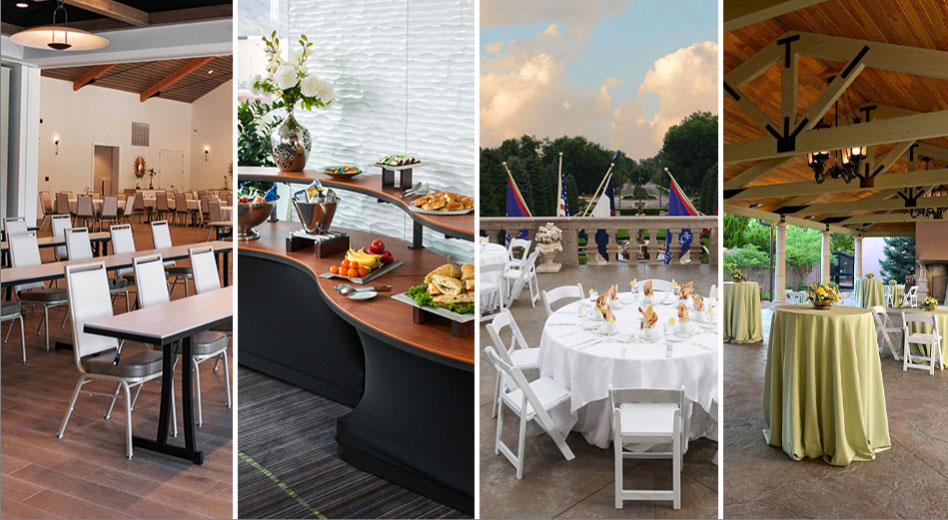 Contact MityLite for Your Furniture Needs
The right event space furniture matters because it helps make your occasion memorable, promotes a distinctive theme, and makes your guests feel comfortable. If you own a business and are looking for high-quality selections for your next event, MityLite has a lot to offer. Browse through our products and find what you need to elevate each occasion.
Do you have any concerns about quotes or the purchasing process? Contact our sales department, and we'll get those concerns squared away. 

Call 800-909-8034 to get in touch with a dedicated sales rep today!
Products Featured in This Article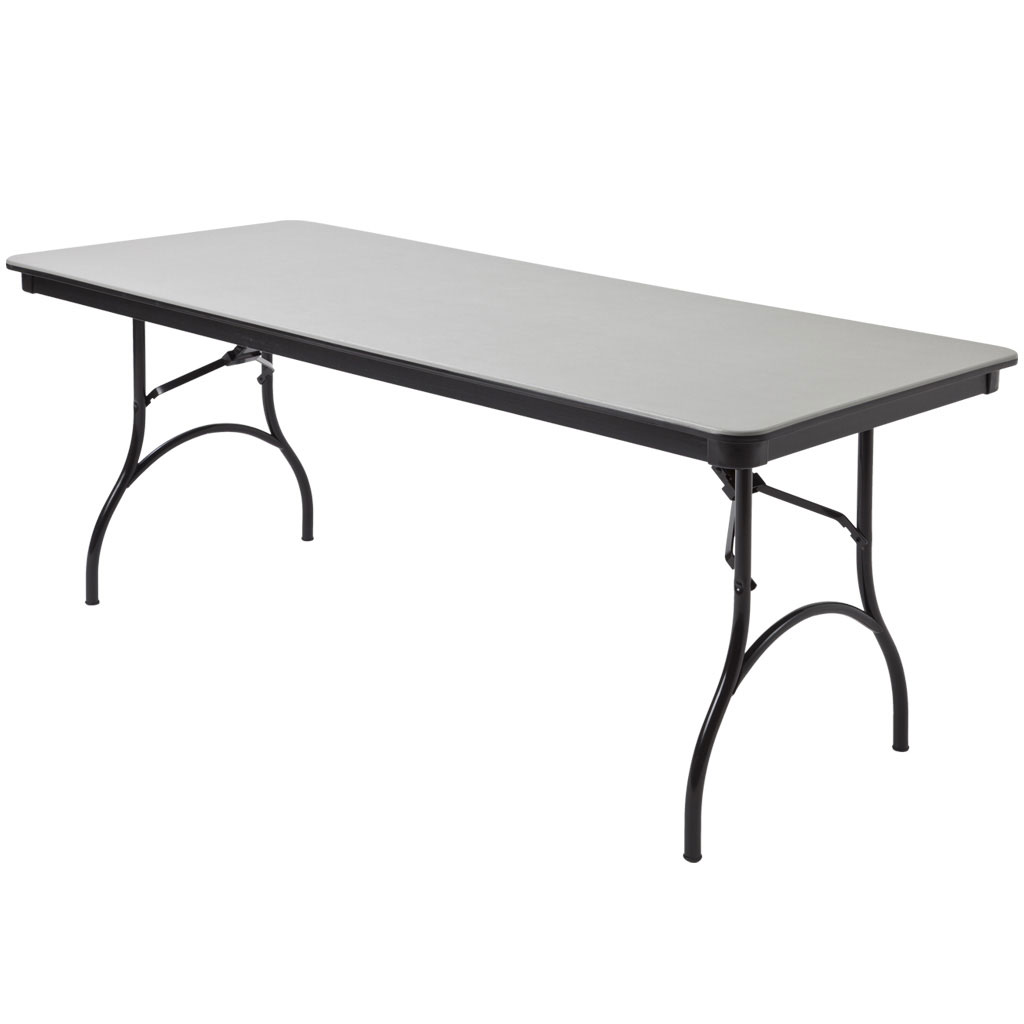 13 Table Sizes, 4 Table Heights