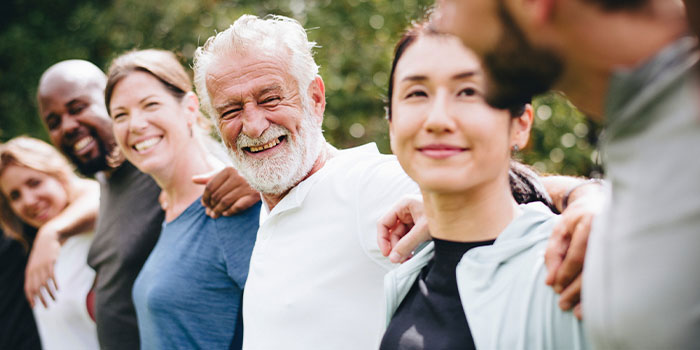 Make Access to Parks and Recreation Easy
All community members want to participate in events and enjoy their local parks and recreation centers—that includes senior citizens and people with disabilities. It's important to create environments where this is possible.
You can improve accessibility in the areas you manage by purchasing the right furniture. Best of all, we can help you accomplish this without breaking your budget.
We sell ADA-compliant ABS tables with an adjustable height feature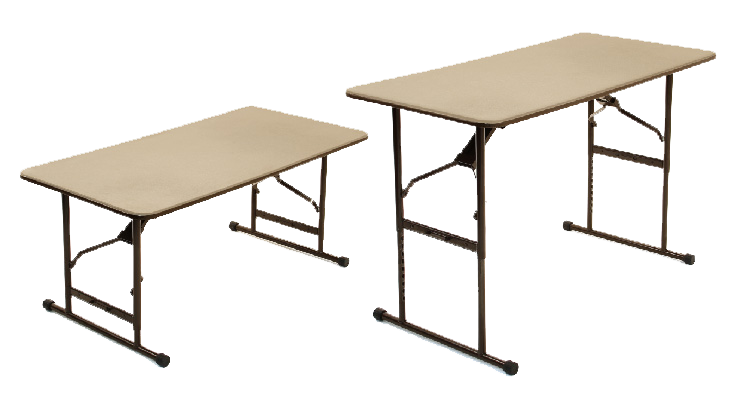 Create Flexibility
By furnishing recreation centers with products that are lightweight and easy to move, employees can rearrange the space to fit each situation.
MityLite ABS Tables are so easy to set up and put away that any employee can do it without strain or injury. The durable, stable construction means you won't have to worry about them collapsing under heavy items. Plus, folding tables give you the flexibility to set up a room any way you want. You can move tables closer together or farther apart to accommodate wheelchair access.
Create Portability
Using folding chairs that are light enough for anyone to move and set up means you can use the same chairs across multiple venues. But many folding chairs are uncomfortable making it miserable for people, especially senior citizens, to sit for long periods of time. Community members will be more likely to attend events and rent out your venues if they can enjoy themselves in comfort.*
MityLite MeshOne chairs are lightweight and durable, but, best of all, they're comfortable. The ventilated design creates a breathable seat on hot summer days. The flexible backrest and seat contours to each individual, minimizing pressure points and providing unbeatable comfort.
*These products are not intended for long-term outdoor use.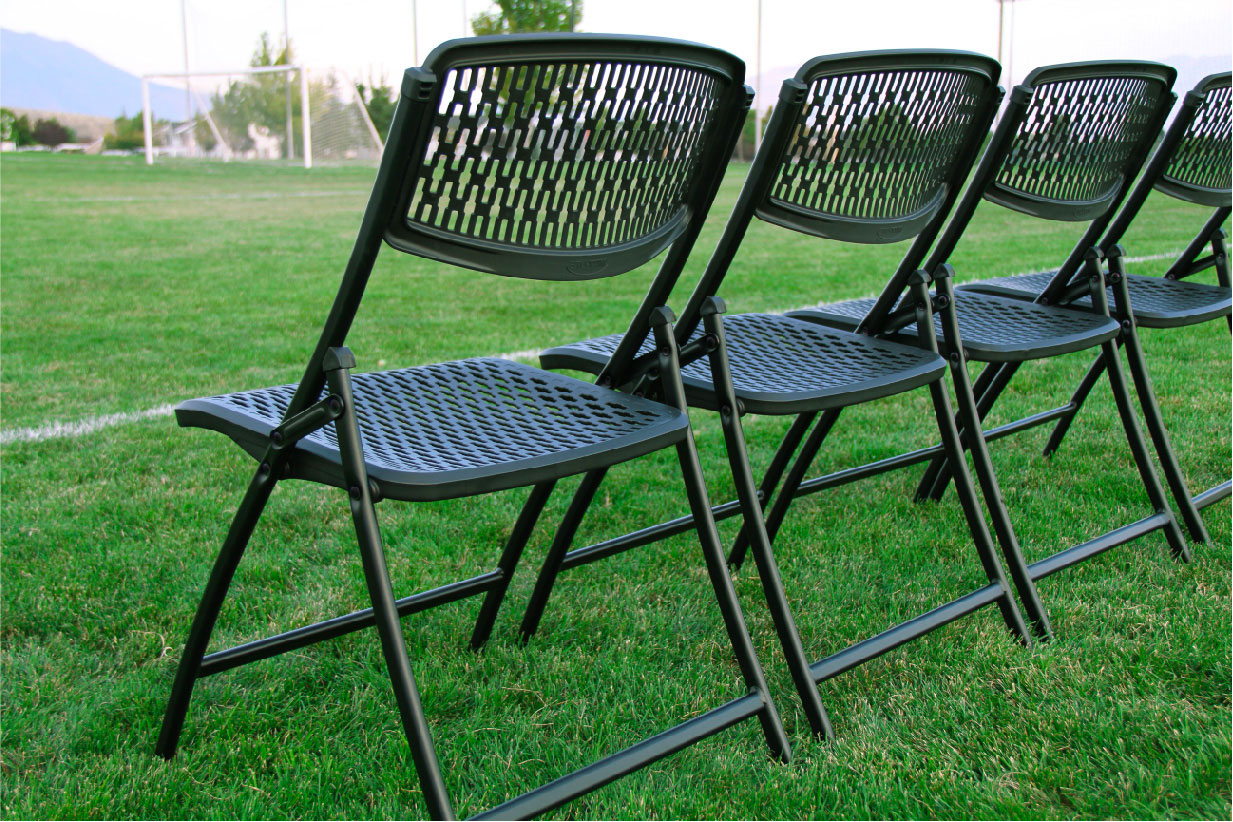 Create Strong ROI
Not having to replace furniture year over year, means you have more budget to allocate toward providing environments for those with special needs. Choosing furniture that's durably constructed with a solid warranty actually saves you money in the long term over the money you would save from buying cheap products that need to be replaced more often.
MeshOne Chairs
Easy to clean, handle, and store
Holds up to 1000 lbs
12-year warranty
ABS Tables
Stain-resistant surface with a durable edge
Holds up to 2000 lbs
15-year limited warranty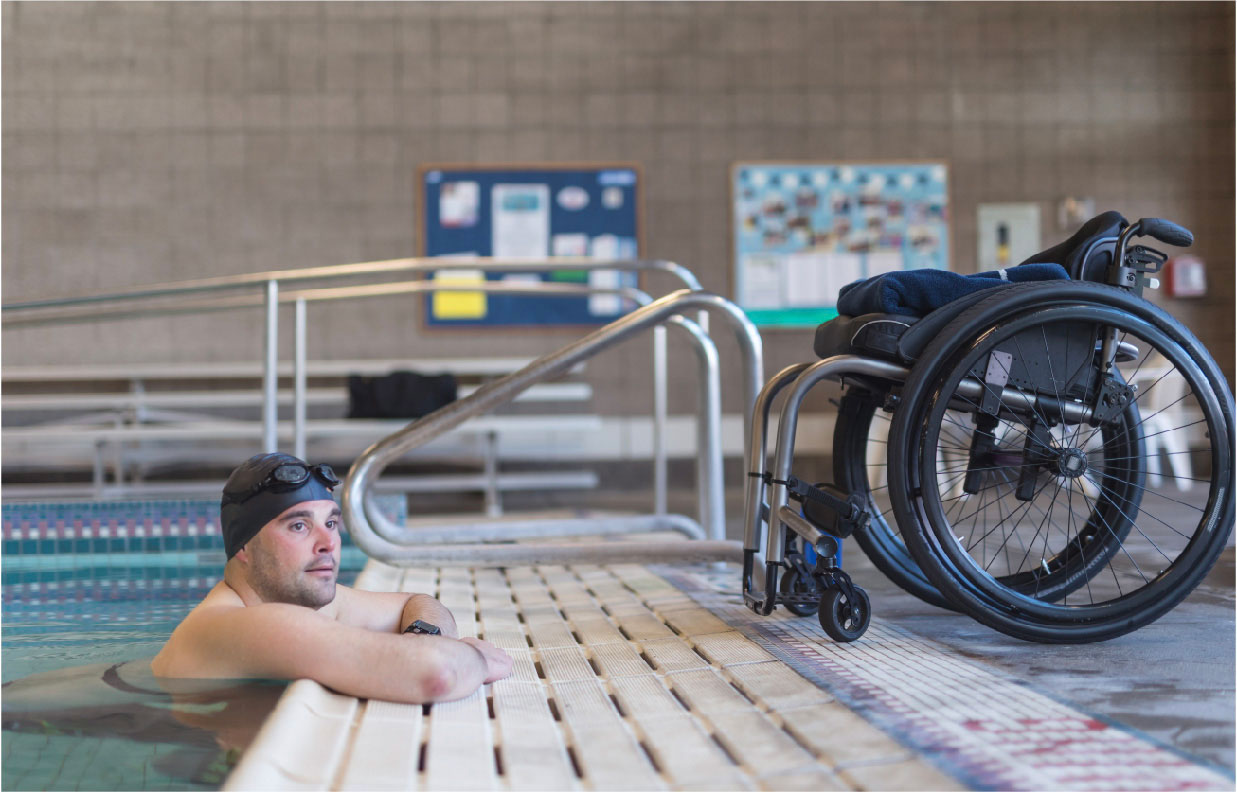 Create Accessible Areas on a Budget
Involve the Community
Before investing time and money, review the demographics of your community. Areas with a large senior population have different needs than communities with young families. Conduct town hall meetings and surveys to find out what needs aren't being met. Finally, talk with city ADA Coordinators to get advice and assess needs.
Repurpose Unused Areas
Look for underutilized spaces in developed parks and centers and add recreation areas that cater to those with disabilities. There are many options for creating fitness centers and events that are designed specifically for those with handicaps. Often you can find a local business willing to donate funds and/or equipment to help you serve this community.
Improve Accessibility
Perhaps all you can afford to do is improve accessibility to an existing park or center. That's a great place to start. Look for places with accessible parking where you can add additional handicapped spaces and better access ramps.