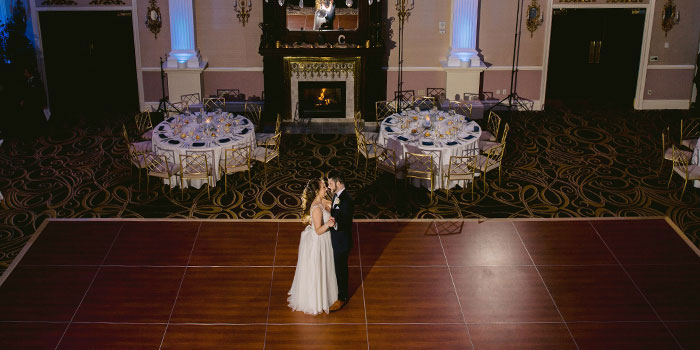 The Magnattach Dance Floor features a durable Wilsonart® laminate surface and anodized aluminum edging. To ensure years of reliable use, please follow the instructions below when caring for your dance floor.
Daily Maintenance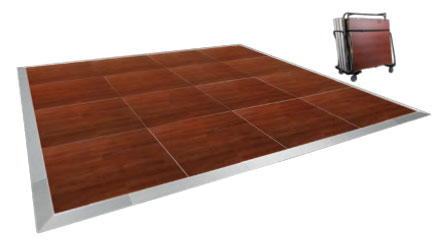 For daily cleaning, use a standard cleaning solution or dishwashing liquid mixed with warm water and a microfiber cloth. Apply the mixture to the dance floor surface using the cloth, which should be damp, but not dripping wet. Afterward, rinse thoroughly with warm water and then wipe dry.
Recommended cleaning solutions
Windex
Glass Plus
Fantastik
Mr. Clean
Formula 409
Purell Multi-Surface
Isopropyl Alcohol (Isopropanol)
To Disinfect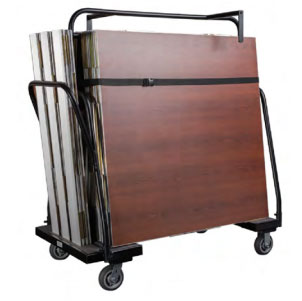 Alcohol and bleach are acceptable chemical disinfectants to use on the surface, if applied correctly. As with any other disinfectants, soiled surfaces need to be cleaned with water and detergent first. Then, apply the bleach or alcohol solution to disinfect.
When using bleach:
Bleach can be harmful to the user and cause long-term damage to surfaces if not used carefully
Prolonged exposure of the laminate surface will cause discoloration
Follow the manufacturer's guidelines and safety precautions
Cleaners with the following active ingredients in various mix rations and solutions pose a threat to any laminate surface and can cause irreparable damage:
Peroxide(s)
Strong acids (phosphoric acid is often used, very low pH values)
Hydrochloric acid
Sulfuric acid
Hydrofluoric acid
Phosphoric acid
Sodium hydroxide
As in the case of all cleaners, exposure time is the key. Often surface damage is due to poor removal of the cleaning agent (spills, drops, etc. that are not removed). Degradation and/or discoloration can be caused by prolonged exposure to the surface with, chemical dilutions, disinfectants, and sanitizers. It is recommended to test any cleaner on a small area of the surface first.
If you are unsure whether a cleaner, detergent, sanitizer, or chemical can be used on the dance floor surface, contact the Wilsonart Technical Services Team at 1-800-433-3222.
Surface Damage Warnings: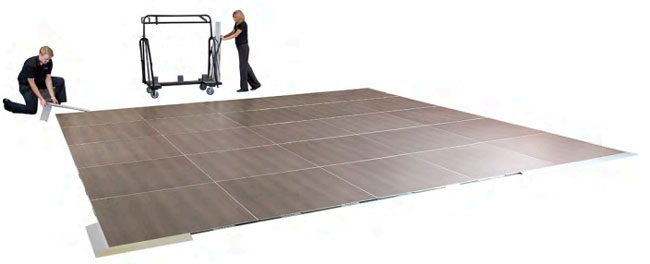 Never use mechanical floor cleaning equipment, abrasive cleaners, steel wool, pumice stone, or scouring pads on the dance floor panels
Never use wax, sand, lacquer, or other topical finish treatments
Never expose the floor to standing water
Aluminum Edging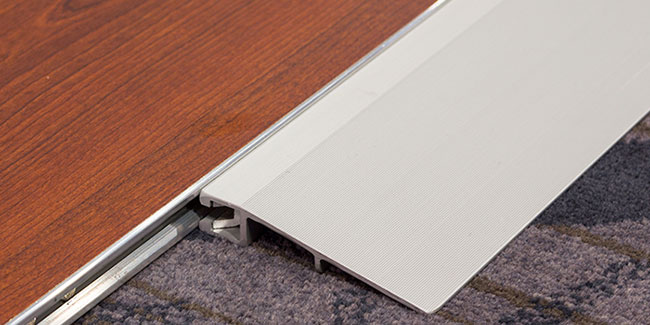 To clean the dance floor edging, use a solution of soap and water and wipe with a clean rag or washcloth. Afterward, thoroughly rinse and dry the edging. If there are tough stains on the edging, apply the soap and water using a mild scrubbing sponge.
Avoid using cleaners with chlorine.
Recommended cleaners include standard dish-washing soap and the BarKeeper's Friend.