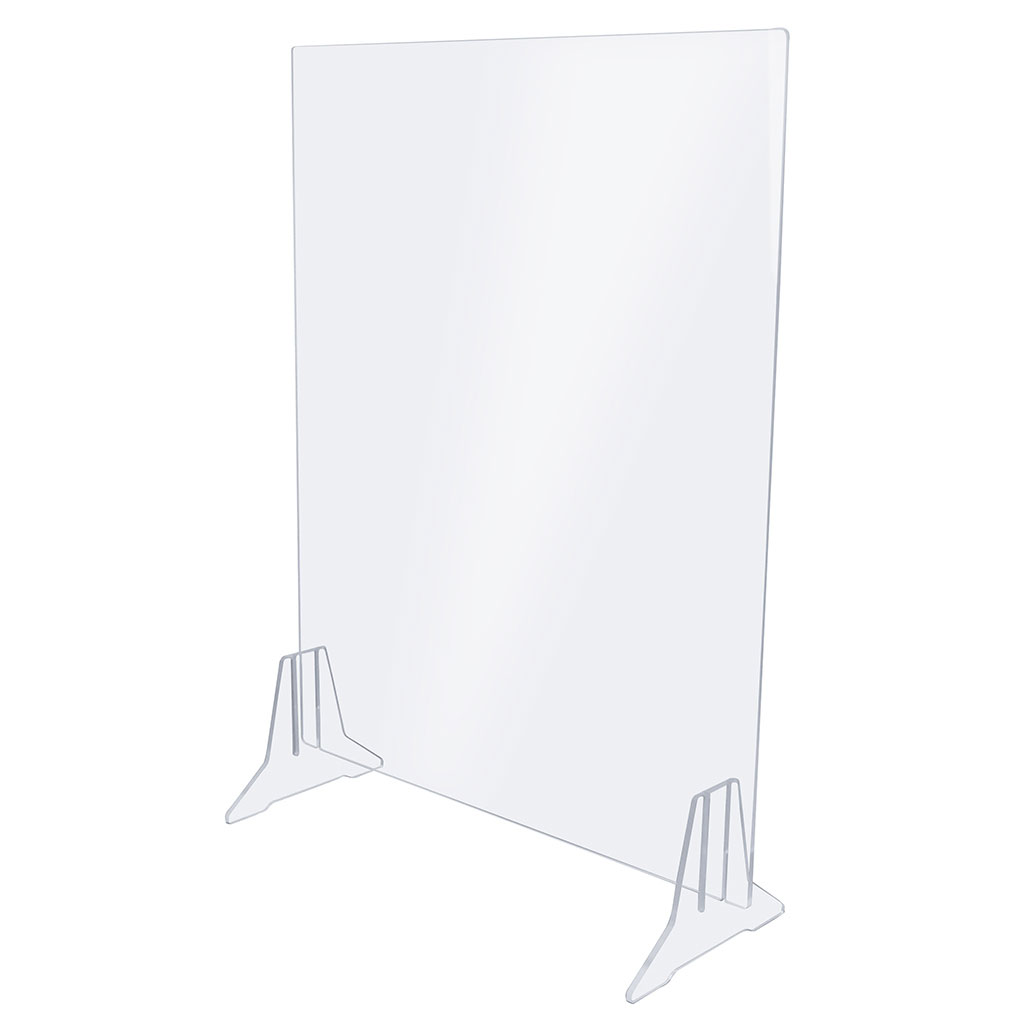 Specifications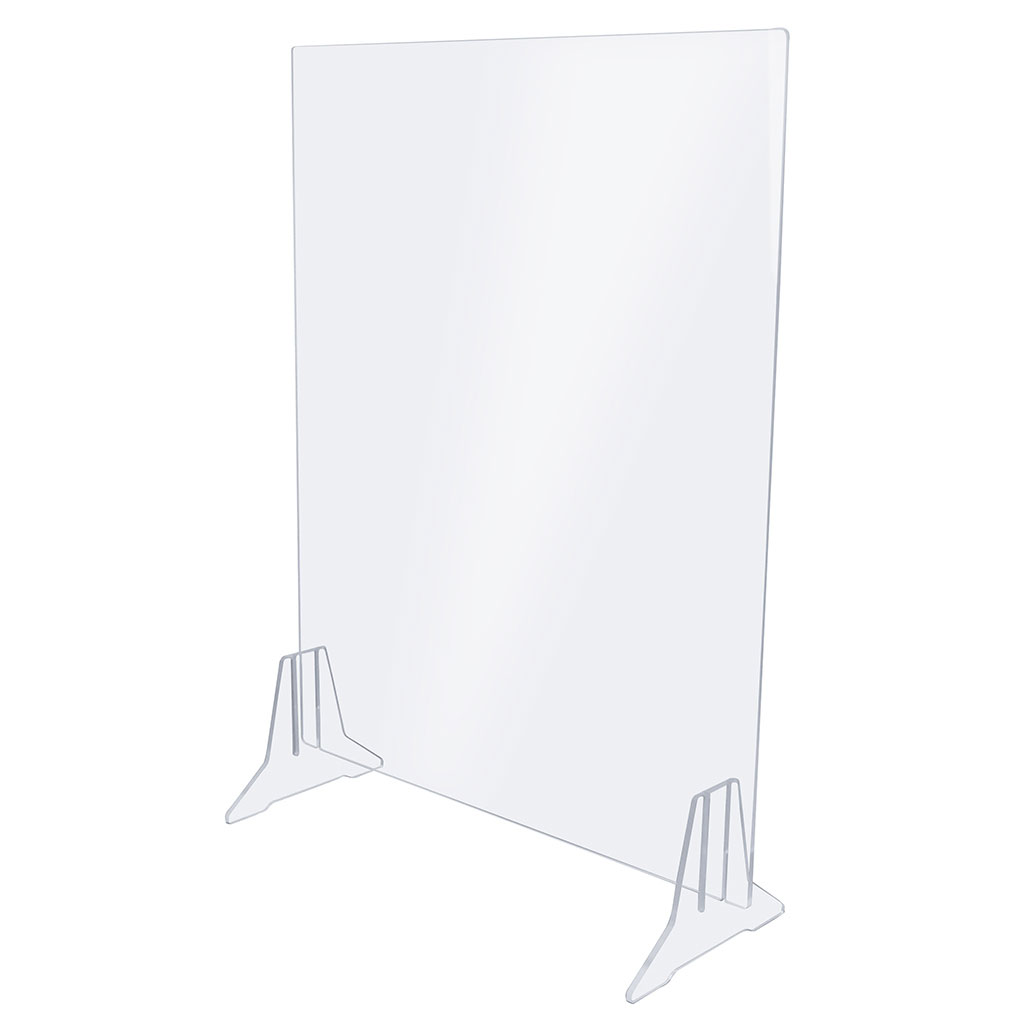 Replacement Parts
Missing glides or anything else? Just contact our Warranty Team.
Overview
MityLite Countertop Shields are designed to provide an important solution for businesses to help maintain social distance while serving customers. These acrylic shields have a clear surface and clear feet. They are affordable and allow items to be scanned through the screen to prevent the need for direct contact. All sizes are available with or without a cutout.
There are two foot designs to choose from. The Single Slot Foot works well for shields with a cutout. The adjustable height of the 2-Slot Foot allows for the shield to be set up flush with the counter or with a 2-inch opening at the bottom for the transfer of items.
Benefits & Features
Provides a clear, acrylic shield to prevent the spread of germs
Offers an option to scan items directly through the screen to prevent contact
Cutout available in any shield size
Cleans easy with common disinfectants
2 foot designs to choose from
Assembly & Care
Cleaning instructions
To combat the existence of germs, bacteria, and viruses, the surfaces of all Protection Shields should be cleaned daily with a solution of dishwashing liquid and warm water, applied with a clean cloth.