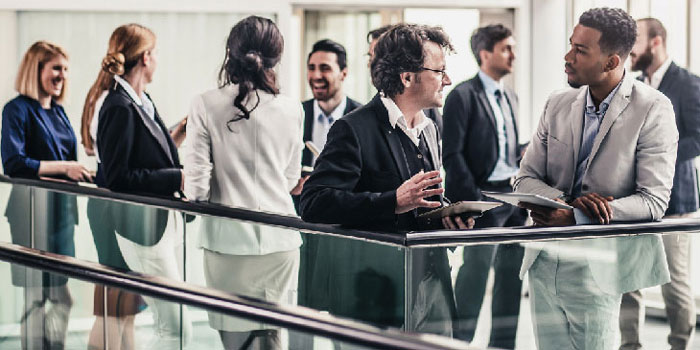 With the increase in business travel and time spent in meetings for 2019, the hospitality industry is looking to maximize the appeal to businesses looking to host everything from brand kickoffs, sales meetings, and even exclusive industry events. Here's what's trending for business events in 2019 and some tips for how you can maximize your property's appeal:
Face-To-Face Time Will Be Coveted
The rise of smart phones as our preferred digital go-to for communication means face-to-face time has plummeted. Brands will be looking to create an event that also creates real, live interactions with participants. Which leads us to…
Live Events Will Be In Demand
It's no secret that the brands investing in events these days see them as a potential marketing channel. Live events can be like giant, living ads for attendees to hang out in and experience.
And if you think either of these trends means attendees will be forgetting about their digital devices, it's just the opposite. Social media posting, live streaming, or good old-fashioned contact swapping means that everyone needs to have their devices ready to go.
Recent polls show networking is the second biggest motivator for event attendees, only coming up behind content. So, help businesses create opportunities for networking by offering spaces that allow more spontaneous interaction to happen.

If meeting attendees like a destination, 79% will generally return for leisure. That's a win-win—give business event goers a great event to attend and they're very likely to return on they're own.
3 Tips To Create More Social Business Events
1. Offer fewer chairs than the number of attendees
It's a great way to encourage people to stand and mingle. Offer your guests this valuable networking tool.
2. Use informal cocktail-style tables
This invites more movement than traditional layouts that focus on designated seats and tables.
Check out these linenless cocktail tables that are easy to set up and store—with an integrated power option!
3. Leverage Your Lobby
Lobbies, rooftops, and other communal areas such as corridors and hallways can feel less closed-off and serve as break-out and pre-function spaces for events. These spaces can create more organic interactions amongst attendees.
Offer your guests a contemporary business center that will encourage them to stay and work at your property.

Our Linenless Elevare Tables now come with two USB charging docs and three standard 120V outlets built in? They're a perfect fit for any business-social event.