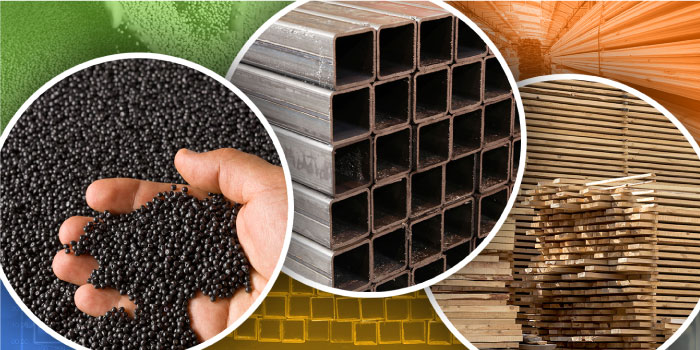 See how supply chain disruption is forcing manufacturers to raise prices & what it means for our business partners
Throughout the United States and abroad, businesses in every industry are opening up and getting back to work. Areas such as travel, hospitality, and events are starting to pick up as Americans are getting vaccinated and rushing to book summer travel. In some areas of tourism, prices have raised almost 20%.
With this comes the loosening of budget restrictions and the need for more supplies, including furniture. Unfortunately, the rising cost of supplies in addition to a supply shortage is hitting manufacturers hard, forcing them to raise prices to stay in business.
According to the Institute for Supply Management's March 2021 survey of purchasing managers, 72% of manufacturers reported paying higher prices for materials.
The pace of inflation on U.S. goods is near a 10-year high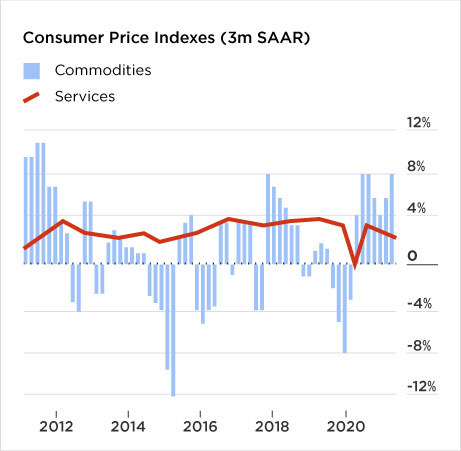 The list of supplies that have become more expensive is long, including plastics, steel, wood, resin, adhesives, and more.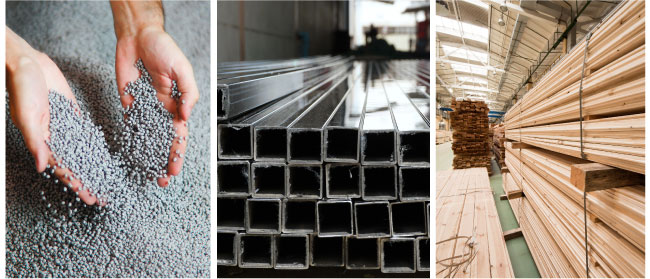 Projected percentage of price increases for supplies that impact furniture manufacturing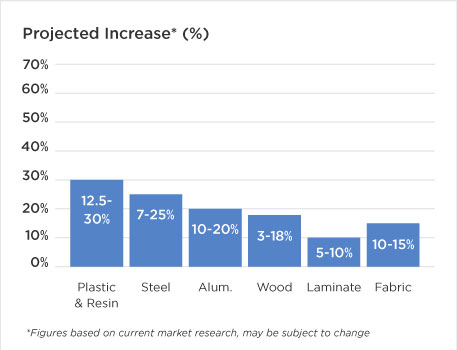 How did we get here?
Novel coronavirus (COVID-19) struck one of the world's most important manufacturing hubs, Wuhan, China, and then spread throughout the world. This led to quarantined workers, shuttered factories, and handcuffed supply management organizations at many companies.
The result was increased lead times and reductions in production capacity and staffing for Chinese-sourced products. After the outbreak, transportation restrictions quickly began to impact supply chains in China, Europe, South Korea, and Japan.
Nearly 72% of U.S. companies have experienced supply chain descriptions due to coronavirus-related transportation restrictions.
On top of this, events like hurricanes, wildfires, winter storms from the polar vortex, and labor disputes have impacted supply chains as well. For example, the unprecedented storm in Texas forced several manufacturing plants to shut down for weeks which is now having a ripple effect and impacting manufacturers throughout the country. The grounding of a container ship in the Suez Canal on March 23 was another blow.
According to a study by the Institute for Supply Management, nearly 72% of U.S. companies have experienced supply chain disruptions due to coronavirus-related transportation restrictions, and 81% of organizations expect their procurement operations to be impacted.
The pandemic has forced the rest of the world to come to terms with what manufacturing supply managers have known for years. That is, there is an interconnectedness between businesses and a high level of dependency on suppliers. The fact is U.S. companies depend on third parties from other countries, like China.
What does this mean for our business partners?
Prices are expected to continue increasing through the end of summer before supply and demand return to a more neutral position in the fourth quarter. Supply prices are projected to decrease in the fall of 2021, but things are still uncertain at this point.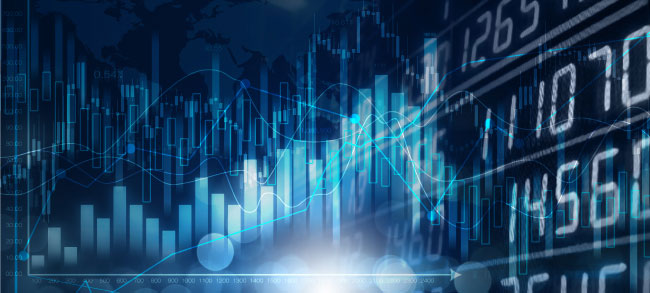 With multiple price increases across the supply chain, furniture made using these materials will experience price increases as well. MityLite is increasing the price of all products effective June 1, 2021. We will monitor the situation closely and adjust prices as needed.
What should our customers do in response?
Customer demand is increasing across all markets as people continue to get vaccinated and crave a return to normal life. Bookings are going up across the hospitality market, event bookings are returning to the public assembly market, members are returning to country clubs, people are dining out more at restaurants, campuses are expected to reopen in the fall impacting demand for higher education, government facilities are starting to see an upswing in community member engagement, and churches are returning to in-person services.
Given this increase in demand, you may want to consider stocking up on supplies now to avoid paying higher prices as the cost of items continues to increase. We would advise you to check your inventory and get your orders in as soon as possible.
You should note that we are currently experiencing longer lead times and trucking delays. With this information in mind, you will want to consider placing your orders with your sales representative as soon as possible. This will help you to avoid paying more later as there is no clear information as to how long this supply chain issue will last, or how it will be further impacted.
We are here if you have questions
If you would like to speak with a sales representative about these price increases and how they will impact your business, please call 800.327.1692 or email [email protected]. Even if you're not interested in placing an order, we're here to help by answering your questions to help you operate in the most efficient way possible.