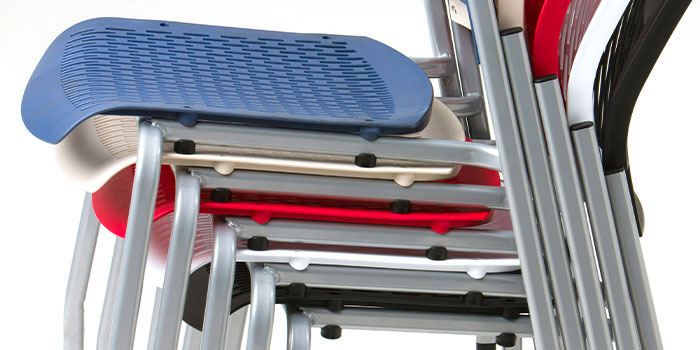 How to Clean Powder-Coated Steel Frames
Using a soft, damp rag with soap and water will clean up to 99% of grime on powder-coated steel. Care should be taken to not soak the frame or squeeze water into the openings in the frame around the seat, frame link rivets, the backrest, etc.
How to Clean Adapt Composite Seat & Back
Mix water with a mild household detergent, such as Simple Green, and wipe down the seat and
backrest with a rag.