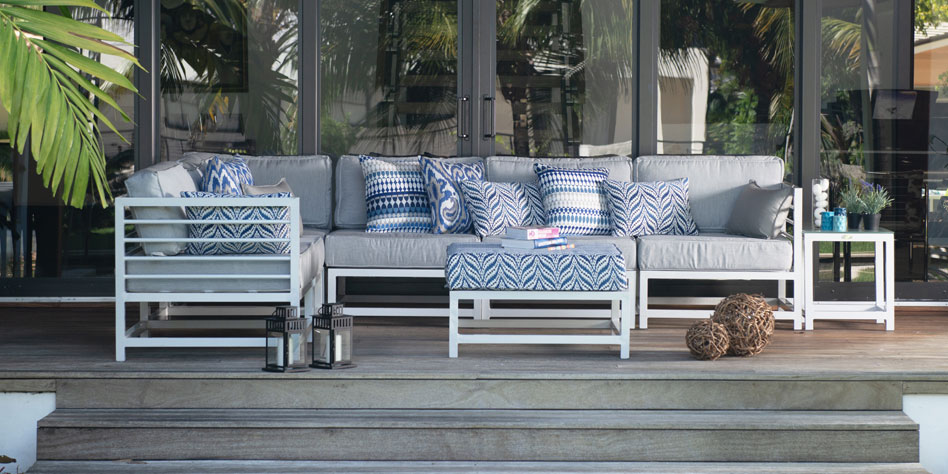 Find the Right Outdoor Furniture for Your Property
Outdoor living, dining, and relaxing is here to stay. Increasingly, restaurants and bars that offer outdoor dining areas are better poised to attract customers. But before you select outdoor furnishings, consider first what purpose your outdoor space will serve.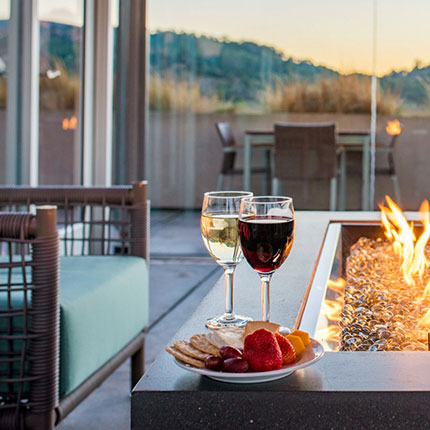 Your outdoor areas can be used for:
• A waiting or welcome area
• Dining area
• Live performances and dancing
• Drinks and relaxation area
• Private events
Some restaurants have multi-purpose outdoor areas, so the ideal furniture for these places is often stackable and lightweight so it can be moved around easily. Other places use patios and courtyards for seasonal dining, as an entertainment venue, or as a waiting area where guests can comfortably lounge while they wait to be seated.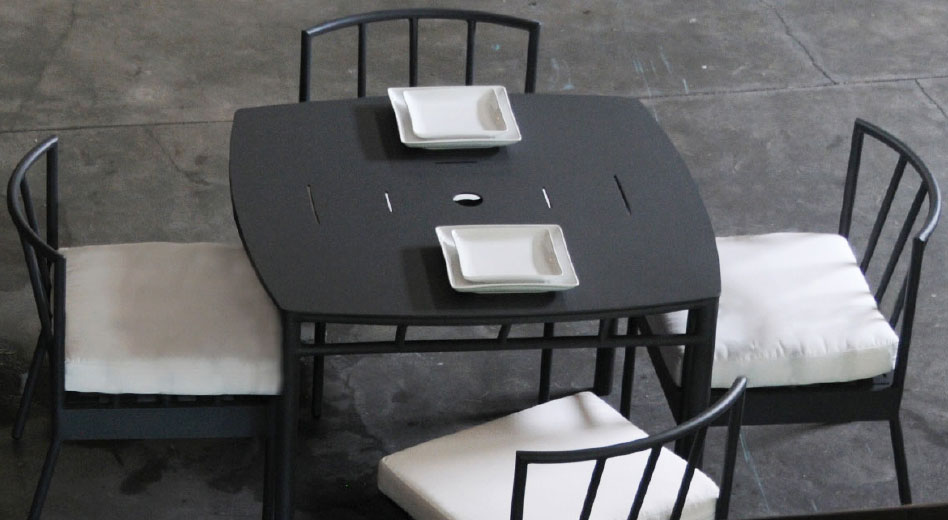 Top Café and Outdoor Dining Tables
If you're looking for outdoor bistro tables that don't take up much space, look for small round or square tables. A pedestal-footed table can give diners the feeling of having more legroom, and it's also easier to sweep around. Rectangular tables with four legs can seat 6 or more guests and give a grand feel to your guests.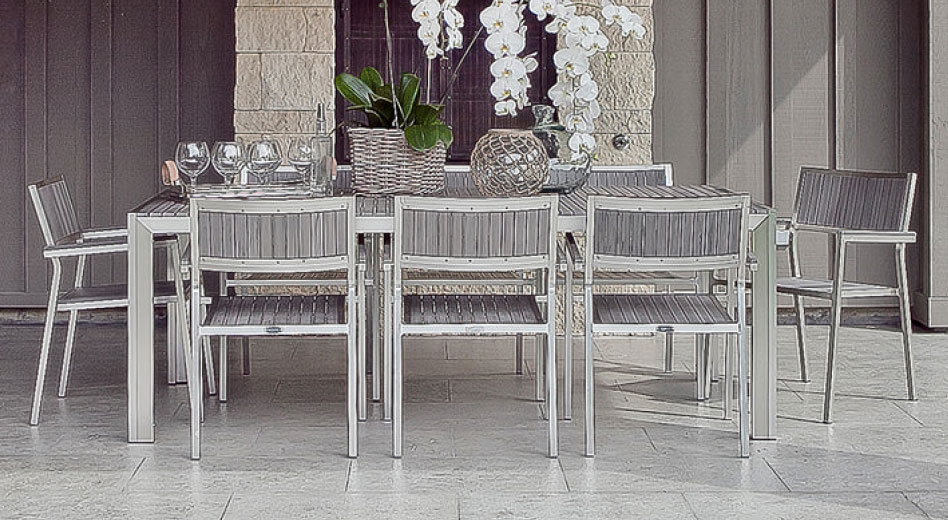 Best Patio and Café Chairs
The best outdoor dining chairs for your restaurant will take into consideration the weather and how versatile the space needs to be. For example, if your restaurant is in a hot, sunny climate, you might want to avoid all-metal chairs that could absorb heat and become hot to the touch. And if your outdoor area is a flexible space used for dining, live entertainment, and events, you will need chairs that are lightweight, stackable, and easy to move around. Areas that are highly hurricane prone, however, may want heavier furniture.
Top Lounge Furniture for Restaurants
Upscale clubs, bars, and resorts usually have one thing in common: they all offer guests places to sit, sip a drink, and relax with friends. And the best of these places have lounge areas in the outdoors—such as patios, rooftop gardens, plazas, and poolside bars.
When selecting outdoor lounge furniture for your property, consider the style, the degree of weather resistance needed for your climate, and other practical considerations such as seating configurations and stain resistance.
Products

Ash Armchair

Birch Chair

Linden Armchair

Palm Armchair

Coordinating products

Chaise Lounge, Sectional, & more

Chaise Lounge, Loveseat, Sofa, Daybed, & more

Hanging Basket Chair, Chaise Lounge, Sofa, & more

Loveseat, Sofa, Coffee Table, Side Table

Coffee table available?

Yes

Yes

Yes

Yes

Comfort

★★★★

★★★★

★★★★

★★★★

Weatherproof

Yes

Yes

Yes

Yes

Stain resistant?

Yes

Yes

Yes

Yes

Options

6 Wicker Colors 
5 Cushion Fabrics

Price

$$$

$$$

$$$

$$$$

Outdoor cushions?

Yes

Yes

Yes

Yes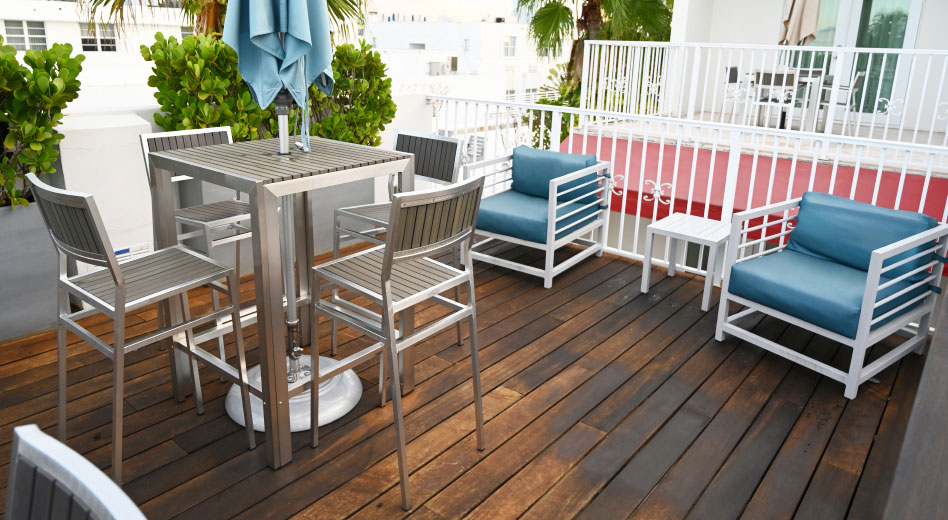 Best Outdoor Bar Tables & Stools
Outdoor bars and beer gardens are super trendy right now. With some patio lights and the right furniture, a cement pad in the rear of the building can be transformed into a desirable gathering spot for locals and tourists in your area. If it rains frequently in your area, it might be a good idea to skip barstools with cushions unless you have a roof that at least partially covers your outdoor bar.
With the right furniture, you can expand your restaurant into the outdoors with minimal expense. Offering an outdoor bar or dining area will make your business trendier and more desirable.
To find out more about the MityLite Vita Outdoor Collection, talk to your MityLite Sales Rep. We look forward to helping you furnish your outdoor dining area in style.