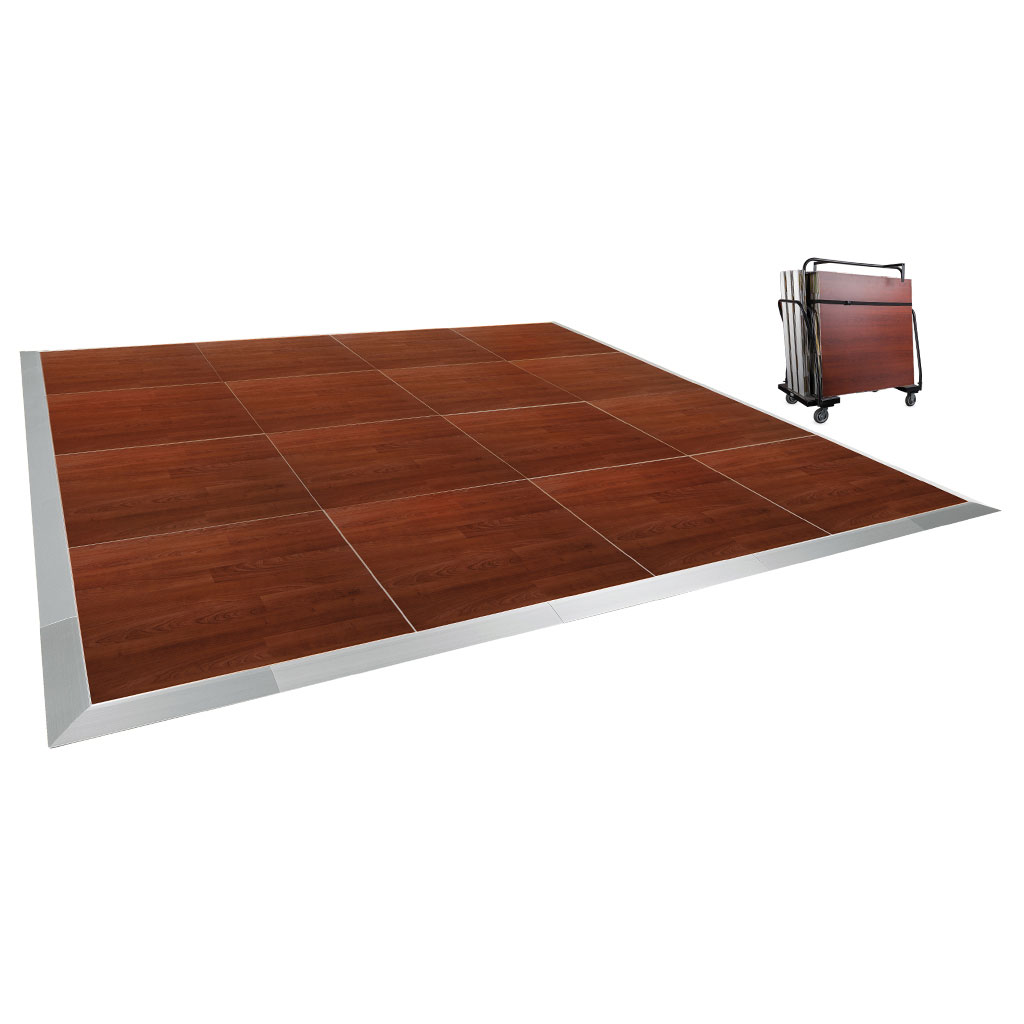 规格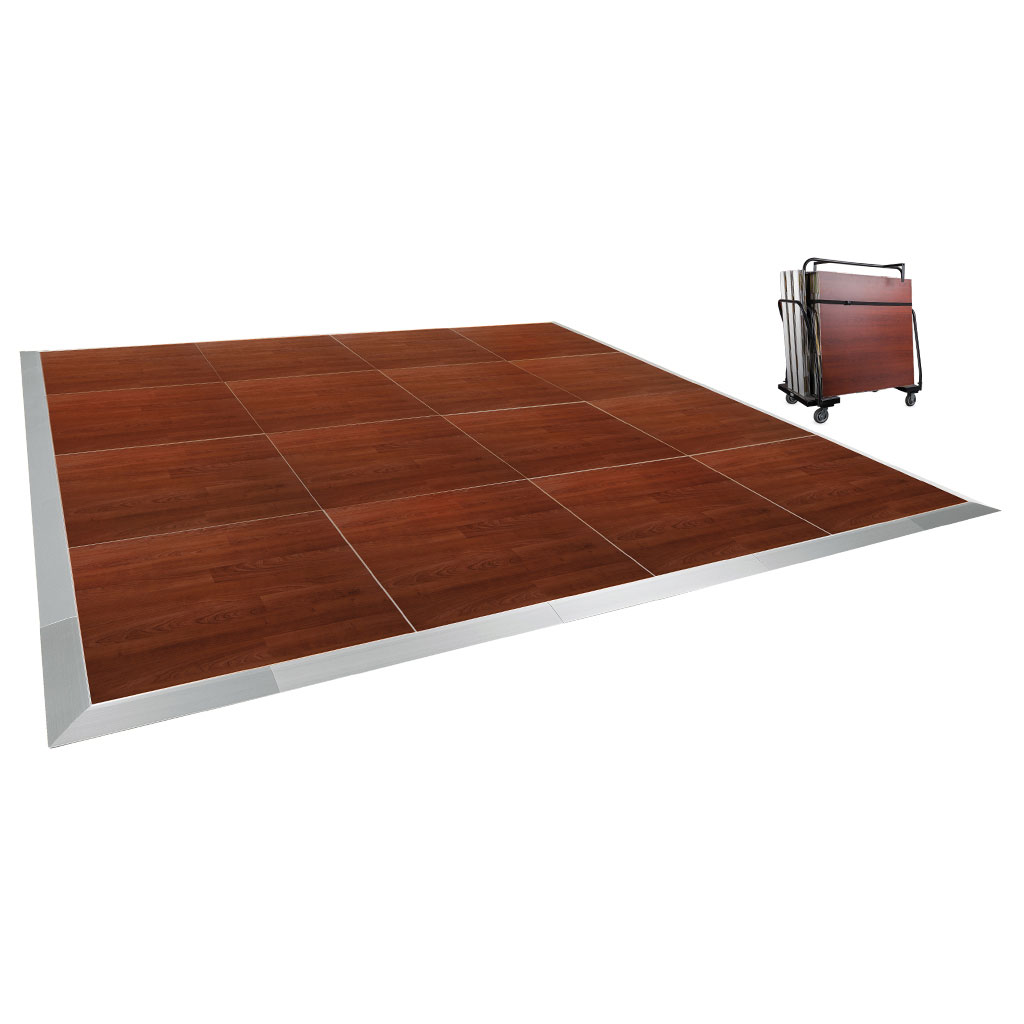 Magnattach Kits
Magnattach Dance Floors are sold as kits. Each kit includes dance floor panels, edge ramps, corners, and necessary carts. (One cart is included for every 25 panels)
| Floor Size Kit | # Panels | # Edges | Shipping Net Weight | # of Dancers | # of Carts |
| --- | --- | --- | --- | --- | --- |
| 8′ x 12′ (2.44 m x 3.66 m) | 6 | 6 | 3,035 lbs. | 26 | 1 (included) |
| 8′ x 16′ (2.44 m x 4.88 m) | 8 | 8 | 3,795 lbs. | 34 | 1 (included) |
| 12′ x 12′ (3.66 m x 3.66 m) | 9 | 8 | 4,125 lbs. | 38 | 1 (included) |
| 12′ x 16′ (3.66 m x 4.88 m) | 12 | 10 | 5,215 lbs. | 50 | 1 (included) |
| 12′ x 20′ (3.66 m x 6.10 m) | 15 | 12 | 6,305 lbs. | 62 | 1 (included) |
| 16′ x 16′ (4.88 m x 4.88 m) | 16 | 12 | 6,635 lbs. | 66 | 1 (included) |
| 16′ x 20′ (4.88 m x 6.10 m) | 20 | 14 | 8,055 lbs. | 82 | 1 (included) |
| 16′ x 24′ (4.88 m x 7.32 m) | 24 | 16 | 9,475 lbs. | 98 | 1 (included) |
| 16′ x 28′ (4.88 m x 8.53 m) | 28 | 18 | 11,410 lbs. | 114 | 2 (included) |
| 16′ x 32′ (4.88 m x 9.75 m) | 32 | 20 | 12,830 lbs. | 130 | 2 (included) |
| 20′ x 20′ (6.10 m x 6.10 m) | 25 | 16 | 9,805 lbs. | 102 | 1 (included) |
| 20′ x 24′ (6.10 m x 7.32 m) | 30 | 18 | 12,070 lbs. | 122 | 2 (included) |
| 20′ x 28′ (6.10 m x 8.53 m) | 35 | 20 | 13,820 lbs. | 142 | 2 (included) |
| 20′ x 32′ (6.10 m x 9.75 m) | 40 | 22 | 15,570 lbs. | 162 | 2 (included) |
| 24′ x 24′ (7.32 m x 7.32 m) | 36 | 20 | 14,150 lbs. | 146 | 2 (included) |
| 24′ x 28′ (7.32 m x 8.53 m) | 42 | 22 | 16,230 lbs. | 170 | 2 (included) |
| 24′ x 32′ (7.32 m x 9.75 m) | 48 | 24 | 18,310 lbs. | 194 | 2 (included) |
| 24′ x 36′ (7.32 m x 10.97 m) | 54 | 26 | 20,905 lbs. | 218 | 3 (included) |
| 28′ x 28′ (8.53 m x 8.53 m) | 49 | 24 | 18,640 lbs. | 198 | 2 (included) |
| 28′ x 32′ (8.53 m x 9.75 m) | 56 | 26 | 21,565 lbs. | 226 | 3 (included) |
| 32′ x 32′ (9.75 m x 9.75 m) | 64 | 28 | 24,305 lbs. | 258 | 3 (included) |
| 32′ x 36′ (9.75 m x 10.97 m) | 72 | 30 | 27,045 lbs. | 290 | 3 (included) |
| 36′ x 36′ (10.97 m x 10.97 m) | 81 | 32 | 30,630 lbs. | 326 | 4 (included) |
| 36′ x 40′ (10.97 m x 12.19 m) | 90 | 34 | 33,700 lbs. | 362 | 4 (included) |
| 40′ x 40′ (12.19 m x 12.19 m) | 100 | 36 | 37,100 lbs. | 402 | 4 (included) |
概述
Save time and money with the Magnattach® portable dance floor. This portable dance floor can be assembled in less than 7 minutes—saving time and reducing labor costs by up to 90%.
You can create any dance floor size or configuration by combining dance floor panels, which measure 4 feet by 4 feet each. This patented, fail-safe dance floor design has no moving parts. It is securely held together by a patented triple-lock system that outlasts the competition. It features a secure, precision alignment that eliminates trip hazards.
Plus, the simple assembly of this triple-lock system helps prevent injury and minimizes the risk of liability that comes with using other portable dance floors.
优点和特点
Fastest assembly and disassembly in the industry: less than 7 minutes
Lowest cost of ownership and operation in the industry
Holds securely with patented triple-lock system eliminating risk of injury and liability
Self-locking design means no moving parts or need for screws, cams, and tabs
Wilsonart laminate finish now 2x more scratch resistant
Variety of finishes available
Low maintenance care with zero need for refinishing
Welded corners eliminate pinch points
Warranty: 5 years
7-minute assembly
With the fastest dance floor setup in the industry, you'll save significantly on time and labor costs.
Durably built to last
Thanks to a high-strength structural foam core and two layers of premium laminate, floor panels will maintain their beauty for years.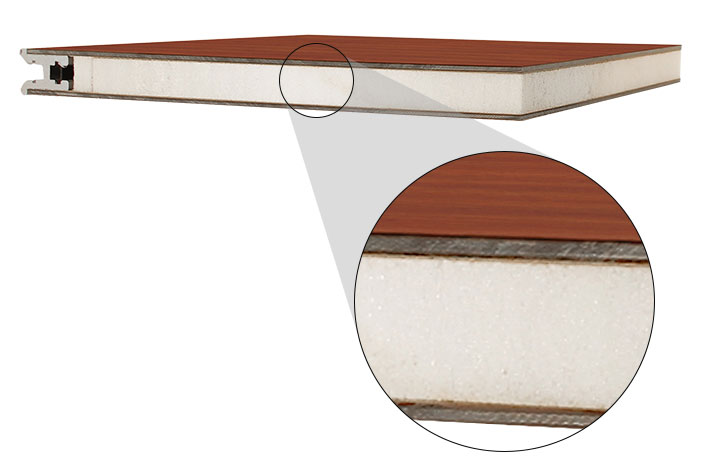 Locking bars
Thanks to magnetic locks, this dance floor can be assembled without any tools. The magnets provide 400 lbs. of self-locking and holding power per panel.
Simple disassembly
It's easy to pop open the locks, load the pieces on the cart, and store the dance floor away.
"When it was time to replace our dance floor we had to look no further. Our representative from MityLite came in person and brought us a sample of the magnetic dance floor to show us the way it was designed to work, and we knew right away it was the right product for our property. The dance floor color we chose has a modern and sleek look, it is lightweight and portable, easy to clean, and the best part is that it is fast and easy to install requiring less labor for our team, which is one of the key components when we were shopping around."
Galina Manovska Manager of Weddings & Special Events, CWP Marco Beach Ocean Resort
组装与保养
清洁说明
For daily cleaning, use a standard cleaning solution or dishwashing liquid mixed with warm water and a microfiber cloth. Apply the mixture to the dance floor surface using the cloth, which should be damp, but not dripping wet. Afterward, rinse thoroughly with warm water and then wipe dry.
堆叠和存储
Magnattach Cart
Holds up to 25 dance floor panels (416 sq. ft. [38.6 sq. meters]); equivalent to a 20' x 20' floor
Contains all required edging (16 straight edge pieces and 4 corners)
Fully loaded cart occupies just 12.5 sq. ft. of your valuable storage space
Free cart with each kit
精选博客文章
April 16, 2021 - 7 min read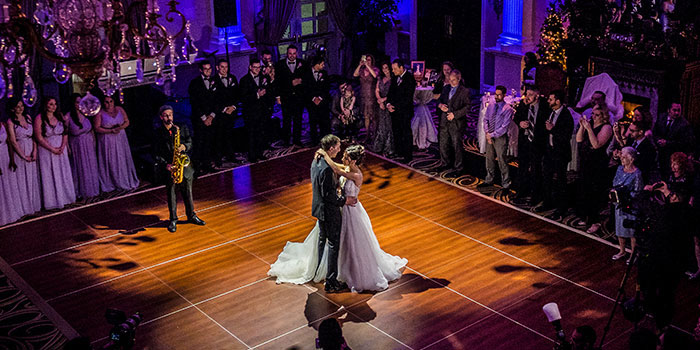 June 15, 2014 - 3 min read