Nothing speaks louder than the reviews of actual MityLite customers.
"di Domenico + Partners is proud to be associated with the newly expanded Javits Center. With furnishings manufactured by MityLite and others, the Javits Center retains its standing as a world class meeting place. The new facilities, furnishings, and environments will be a catalyst in reopening New York and the Javits Center post-pandemic."
Andrew Berger
AIA, ASLA, principal responsable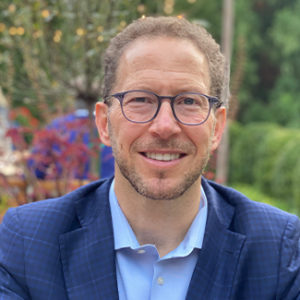 See What They Have to Say
"The MeshOne chairs are comfortable for people of all shapes and sizes, and they are extremely durable, which is important for me as head of facilities. I don't want something that I have to replace every other year."

It's great to see a company that has great people from the rep… clear down to the warehouse workers who are super happy to help you out. It seemed like everyone at MityLite was excited to be there.

Overall, it was just a great experience. I will definitely do business with you guys again!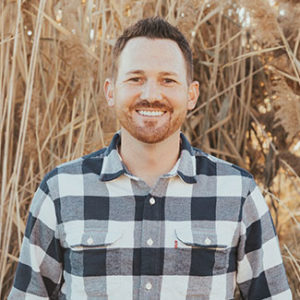 Kameron Bascom
Head of Facilities, MX Technologies, Utah
"We appreciate the MityLite products because they work well and hold up to hard use. We have up to 500 events per week so we need something that can be easily set up and torn down. I really like the ABS Tables because they set up quickly so we can deliver them to any space without a hassle and store them with relative ease. The staff can load carts quickly and throw them around. We know they can take a good beating and still be okay.

If we're going to invest the money in new banquet chairs, we want to make sure we get something we can trust and something that will last. I really liked the design of the new chairs and I knew they would function well. I've always been happy with MityLite."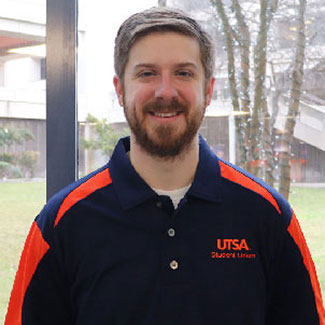 David Marquis
Assistant Director for Facilities and Operations at The University of Texas at San Antonio Student Union
"MityLite provided a solution that was customized for our brand. The linenless tables look wonderful, and the chairs are extremely comfortable. Both are easy to clean and disinfect, which helps provide our clients with the peace of mind that their attendees will be in a safe environment. Every event planner is impressed by the quality of materials, and our MityLite furnishings have contributed to closing multiple sales. We received friendly and accommodating support from both our local rep and the national accounts manager. They are professional, knowledgeable, and super responsive. When I contacted MityLite about the missing linen hooks on some of the tables, their response was super, and the results exceeded our expectations.

MityLite has done a nice job of expanding their product line. They offer a quality product at very competitive price points. As a longtime customer, MityLite has provided stellar service and has consistently delivered terrific results, all within budget."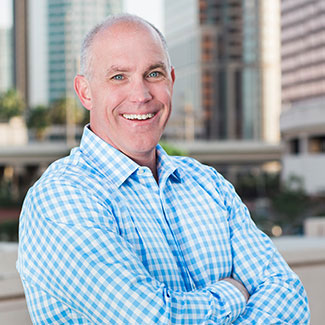 Norwood Smith
Vice President, Sales & Marketing at Mainsail Lodging & Development
"MityLite staff were creative and ensured our ideas were incorporated into the chair design and ensured the integrity of the design was secure and worked properly. MityLite did not hesitate to create sample chairs and revised designs to accommodate our requests and comments. Along with other upgrades at HCC to modernize the appearance and comfort of our furnishings, the new chairs and equipment from MityLite will allow HCC to provide upgraded services for our clients and attendees."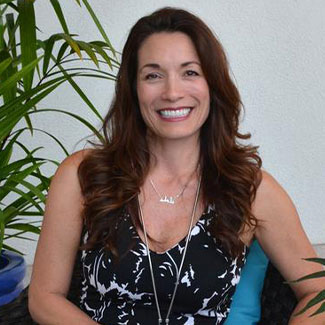 Teri Orton
Directeur général, Centre de congrès d'Hawaï
"I was searching for high quality products that were durable, but easy to move and set up because we are constantly changing the configurations in our rooms and on the patio. We need to have furniture that's not lightweight and flimsy, but it also can't be too heavy so my staff can move it with ease. MityLite had a great price and better options for what we needed.

MITY really adapted to our needs. They have a great warranty and we have been happy with the products. We did have to conduct a return on the table bases, but the return policy was easy to work with."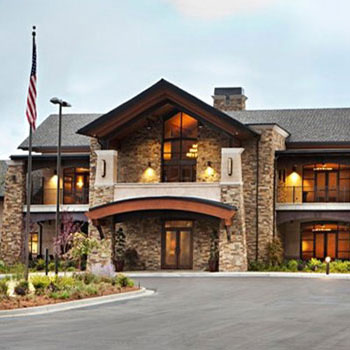 Mark Davies
Food & Beverage Director, Riverside Country Club
"Thank you for the professional work on the shields we recently purchased for our Ferry. As the COVID-19 situation evolved, MityLite was able to quickly work with us to meet some specific needs. Our goal was to offer the same safe and convenient service our customers are used to receiving during their 2 hour ferry crossing. The screens not only provide an added layer of protection for both the staff and customers, they are also very durable and easy to secure. Additionally, they allow us the flexibility to move them as needed to other areas of the vessel. We have had numerous customers complement our staff on the aesthetics of the screens and how natural they look along our counters and within our common areas. I would highly recommend MityLite Countertop Shields and Partitions to anyone who is looking for an aesthetic, secure, and flexible solution."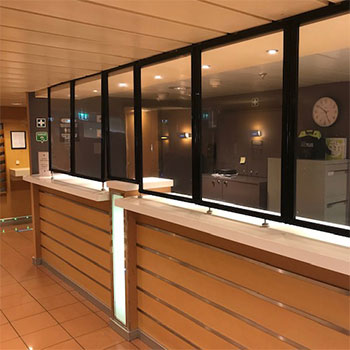 Darryl McGrath
Terminal Operations Manager, Saint John/Digby Service
Our Customers Have Spoken
"MityLite was very accommodating and easy to work with. The turnaround time was quicker than I thought it would be and we actually got the chairs two weeks ahead of schedule. They were able to give me a special deal to get everything that I needed with my budget. I will definitely work with MITY again as we continue to expand our facility and product needs."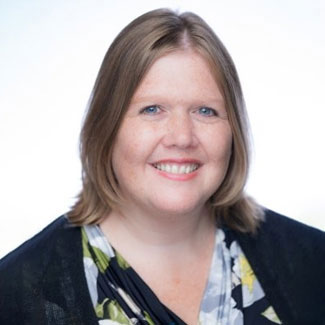 Sara Blaine
Directeur général, Lynnwood Convention Center
"Hands down, MityLite was superior. It's actually one of the things that when we have a meeting planner tour the center, we have them sit down in the chairs. We feel like it's important; we feel like it's a competitive advantage for us."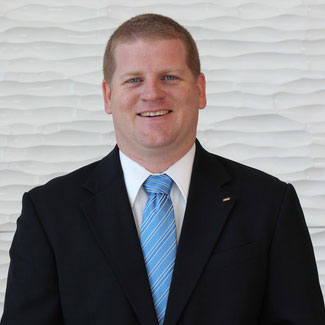 Danny Wheeler
UVCC General Manager
"We rely a great deal on MityLite equipment with our many activities that need tables, chairs, and carts. The custodians really appreciate the carts, which come in handy with moving tables and chairs constantly."

I've been working with MityLite for a long time. All the tables in our facilities are MityLite.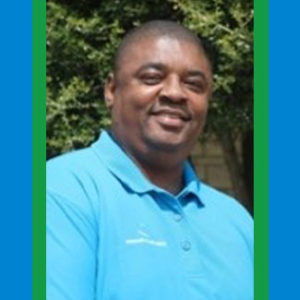 John King
Service Area Manager, City of Dallas, Park & Recreation Department
"Ordering from a catalog is often the easiest, but from a design perspective, having the flexibility to design what you want is always the best. The process was very easy and seamless."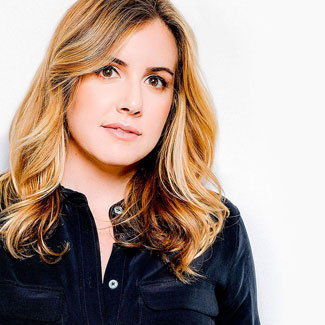 Ashley Mahan
Co-Founder, Avenue Interior Design
"The tables and chairs have worked out great for events. They are handy to use, and the chairs are comfortable.

I will definitely work with MityLite again. I appreciate having a relationship with a local Orem company and they provide great service. I appreciate their responsiveness, especially with all of the unique challenges that came in 2020 with remote work and the facility being closed."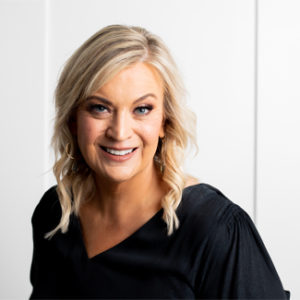 Charlene Crozier
Library Director, Orem City, Utah
"The chairs are a big upgrade from what we had before. People love the look and we get so many complements comfort-wise and aesthetic-wise.

It's been great working with MityLite, and I wouldn't want to work with anybody else. MityLite is always the first place I look when I do have to purchase furniture. Always."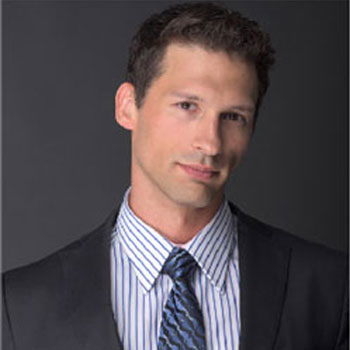 Nicholas Serritella, CPRP, M.S.
Scheduling Manager, Bartlett Community Center
"When it was time to replace our dancefloor we had to look no further.

Our representative from MityLite came in person and brought us a sample of the magnetic dancefloor to show us the way it was designed to work and we knew right away it was the right product for our property.

The dancefloor color we chose has a modern and sleek look, it is lightweight and portable, easy to clean and the best part is that it is fast and easy to install requiring less labor for our team, which is one of the key components when we were shopping around."
Galina Manovska
Manager, Weddings and Special Events, CWP, Marco Beach Ocean Resort
"I have been working with MityLite for 21 years and it has been a positive experience from day one. MityLite has been a true partner for us and has always done the right thing and frequently gone above and beyond to insure the Hot Springs Convention Center was satisfied and pleased with the products and services you provide. I expect the relationship will continue for many years to come."
Gordon Mahoney
Chief Operating Officer, Hot Springs Convention Center & Bank OZK Arena
"The MityLite tables were exactly what we were hoping to find. I think linenless tables really open up the space and make the rooms feel bigger.

We love the tables and the MityLite carts are crucial because we change out rooms constantly. We need tables and carts that can fit through a single doorway. The dance floor is light and easy to put together which saves a lot of time when setting up for events."
Scott Smith & Whitney McGee
General Manager, Banquet Manager of Double Tree by Hilton
"We purchased banquet chairs for our new convention center to provide clients with greater comfort than expected from the usual meeting facility. In fact, when we tour event planners through the center, we encourage them to try one of our chairs. Their reaction is ALWAYS positive and I know on several occasions that this has helped us make the sale. MityLite worked with us to "raise the bar" for attendee comfort in our center."
Mack Stone
General Manager
"I just want to let you know how pleased we are with our MityLite tables. They've been in service for four years now and have survived approximately 100 wedding receptions and business seminars with little or no damage…thanks again for the regular follow-up calls and customer service."
Kip Rodecker
Gestionnaire de l'immeuble
"Our carts are built specifically to make the lives of our customers easier. It makes a product that's already easy to handle, set up, and store even more practical."
Rich Smith
Director of Product Development
"MityLite a été extrêmement patient, très professionnel, compréhensif et pratique. Ils ont fait preuve d'un engagement personnel du tout début jusqu'à la fin du projet."
Pat Plunkett
Directeur des opérations, Moscone Center
"THEY ARE GORGEOUS! Everyone has been oohing and ahhing at them commenting on how graceful, elegant, and comfortable they are and how perfect the colors look. Without question, [we are] going to have the most beautiful chairs of any restaurant in Arizona."
"MityLite provides us with a seamless operation and a very high level of availability . . . We never have to worry that they have enough stock to handle our new stores and remodels."
Jacqueline Collins
Sr. Director of Development
"I've worked with MITY for almost 20 years and I have the utmost confidence in the company, people, and products. I truly enjoy promoting and selling MITY. Customers choose MITY because of quality and durability as well as having a competitive price base and great service."
Justin Soucy
Soucy International
"We received the MityLite Dance Floor yesterday and it looks great. Our Executive Team was very satisfied with the product and investment we have made. This will boost more confidence for us in the future while doing business with MITY. Thank you so much."
Sunny Singh
Banquet Manager, Shangri-La Hotel
"Thank you for making this first transaction working together so smooth! I will definitely keep MityLite as a resource for future projects."
Kathryn Pytiak
Project Design Manager, Singh Development, LLC
"We use MITY products because they are easy to work with and the quality keeps us coming back."
"MITY is the only brand we carry on our range due to several matters including brand recognition, quality, assortment, and price competitiveness."
Fernando Tovar
Sucursal Los Cabos
"Well, for me it was easy. All I had to do is look at the label on our chairs and go from there… but it also made a difference to have the quick response and attentiveness that I received from MITY."
Chris Marcos Ochoa
Doubletree Dallas DFW Airport
"I've been very happy with the tables I purchased from MityLite. They certainly seem to withstand the daily wear and tear. You can easily over rooms into different configurations and you don't have to worry about linens. If there's a spill, you just get a rag and wipe it up. It's easy!"
Shannon Sikes
Hyatt Regency Boston
"I would recommend these chairs 100%! Everyone says they are so comfortable. The chairs are well-designed. The carts are well-designed. These are the best folding chairs I've seen in my 20 years in this industry."
Tran Truong
Seaport Boston Hotel
"We ordered linenless convertible classroom tables from MityLite. The entire process was easy from ordering to delivery. The tables look great!"
James Ernst
Director of Operations, POSTOAK Lodge & Retreat
"This property reviewed all the major players in event furniture, and we chose MITY after doing our due diligence."
"I order what the property wants and I see them coming back and looking for the same products from MITY because they had a good experience in the past."
Catherine Clifton
Interstate Hotels
"I host several events and all of my guests comment about our chairs. They are ridiculously sturdy and unbelievably comfortable."
Gigi Turley
OneSeries Pro Customer