Specifications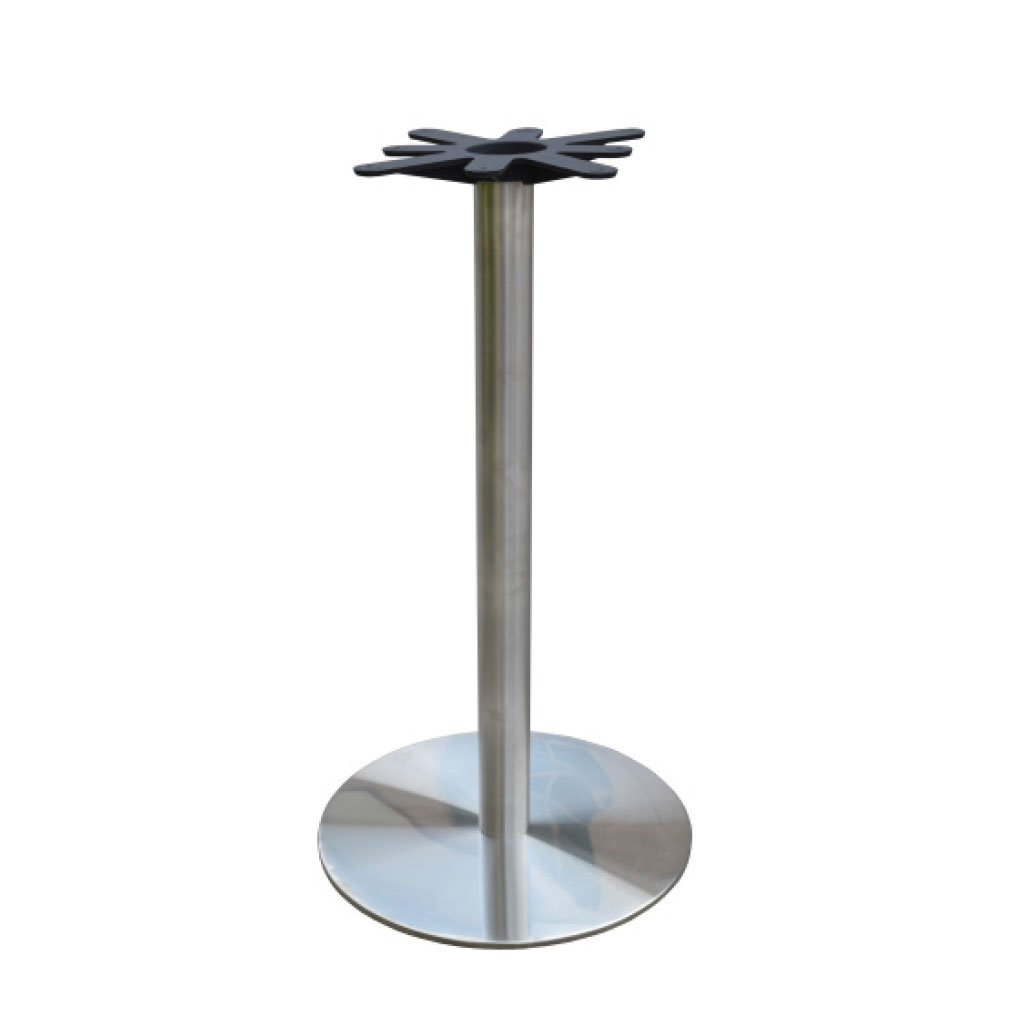 Replacement Parts
Missing glides or anything else? Just contact our Warranty Team.
Overview
Create a durable table that's easy to care for with MityLite's Chrome Round Table Base. This durable restaurant table base is constructed of chrome-plated steel and comes ready to attach to a MityLite tabletop. A round top plate is welded to the bottom of the base to make sweeping and mopping easier for your staff.
Benefits & Features
Frame, column, and base plate made of steel
Entire base is chrome plated
Round, labor-saving top plate
Adjustable plastic floor glides
Choose from square or spider mounting plate
Select from standard table height or bar height
Indoor use only
Assembly & Care
Assembly instructions
Follow assembly instructions provided with purchase to screw tabletop into base.
Cleaning instructions
Clean surfaces with a soft cloth or sponge and avoid using anything harsher than a natural bristle brush. Normal maintenance can be done by using a mild detergent (pH 5 to 8) or other appropriate cleaning product followed by wiping down with a soft cloth and clean water.
Related Products